A US Air Force veteran was left floored – literally – by the value of his vintage Rolex during an appraisal on the PBS TV show Antiques Roadshow this week.
The guest attended filming of the show in West Fargo, North Dakota, and brought along his treasured 1971 Rolex Cosmograph Daytona Oyster wristwatch.
The watch is perhaps the world's most collectible vintage Rolex, and is commonly referred to as the 'Paul Newman' Daytona due to the actor's love of the model.
According to the owner, he purchased the timepiece whilst serving in the US Air Force in Thailand in 1974, after noticing that commercial airline pilots all tended to wear Rolex watches.
After taking up scuba diving he resolved to buy himself a Rolex Cosmograph Daytona Oyster wristwatch, which was designed to be used underwater.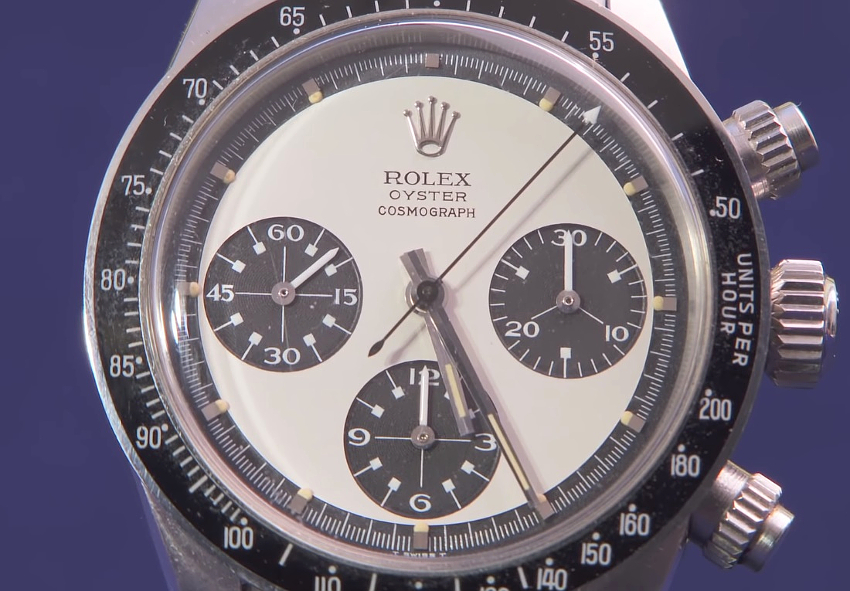 But having spent $345.97 on the watch – approximately one month's wages in 1974 – he decided it was too nice to use whilst diving and kept it safely stored in its original box.
"I looked at it and said: 'You know, this is really too nice to take down to salty water,'" he told watch expert Peter Planes
When he returned to the US he placed the watch in a safety deposit box, and took it out just a handful of times over the next 45 years.
The watch remained completely unworn, and was kept complete with all its original paperwork including the receipts, the Rolex brochure and the blank guarantee paperwork.
Evaluating the watch, Planes said that even the blank guarantee was worth several thousand dollars to collectors, as it could be used to add value to another vintage Rolex.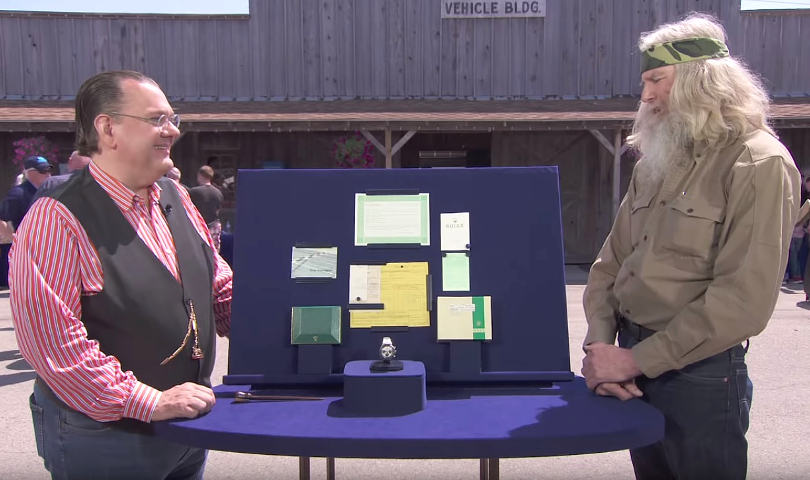 He then related how the model had become popular due to its association with Hollywood star Newman, who wore a version onscreen in his 1969 racing movie Winning.
Planes told the guest that standard Rolex Cosmograph Daytona watches regularly sell at auction for $150,000 – $200,000, at which point he became speechless.
"But your watch is more special," Planes continued. "This model, marked Oyster, is extremely rare. At auction, it's worth $200,000 to $400,000."
The second valuation stunned the guest even further, and he hilariously threw himself to the floor in mock surprise, causing alarm for a crew member passing by in the background.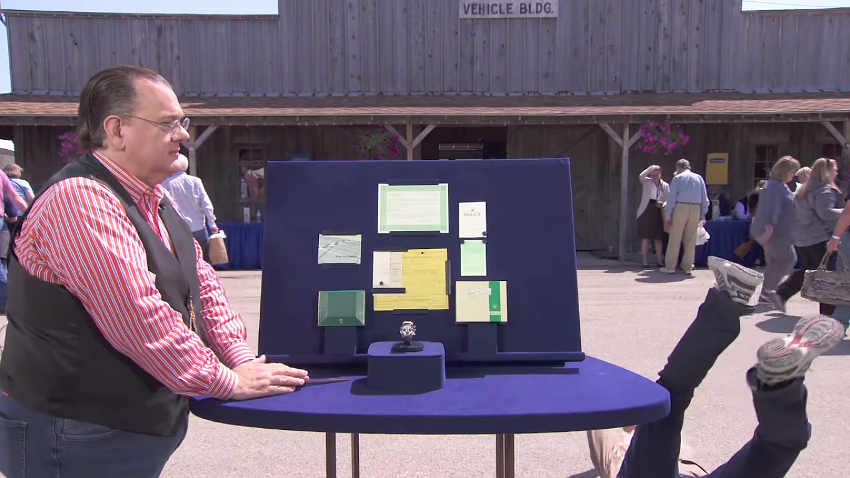 When he returned to his feet, Planes delivered his final bombshell. "Don't fall, I'm not done yet. I said a watch like this.
"Because of the condition of it…[it's] one of the very few left in the world that was never worn…your watch, at auction today, $500,000 – $700,000."
The veteran's reply was simple: "You gotta be ****ing me."
"It's an absolute fabulous find. It's one of the rarest Paul Newman models, and in this condition, I don't think there's a better one in the world," Planes told the guest.
"I can't thank you enough for bringing me one of the greatest watches ever seen on the Antiques Roadshow."
The Rolex is the latest in the list of rare and valuable items that have shocked Antiques Roadshow guests over the years.
Back in 2018, an ancient Chinese statue purchased at a garage sale for just $100 was valued on the show at up to $100,000.
But when it went up for auction in 2019, it eventually sold for an incredible $2 MILLION.