A Rolex watch worn by Marlon Brando in Apocalypse Now has sold for almost $2 million during a sale of rare and important timepieces in New York.
The watch was amongst the leading lots in the Phillips 'Gamer Changers' auction on December 10, which achieved a total of more than $20 million.
Marlon Brando wore several Rolex watches throughout his life, including a Rolex GMT-Master ref. 1675 which appeared on his wrist as he played Colonel Kurtz in the classic 1979 film.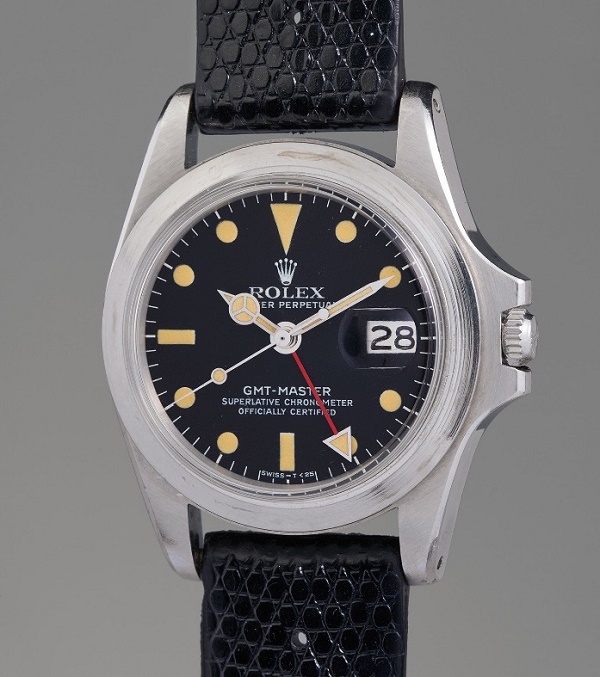 During filming Brando was asked by director Francis Ford Coppola to remove the watch but he refused, claiming "if they're looking at my watch, then I'm not doing my job as an actor."
He did however remove the bezel, suggesting it was more fitting for his character, and inscribed his own name on the back of the case.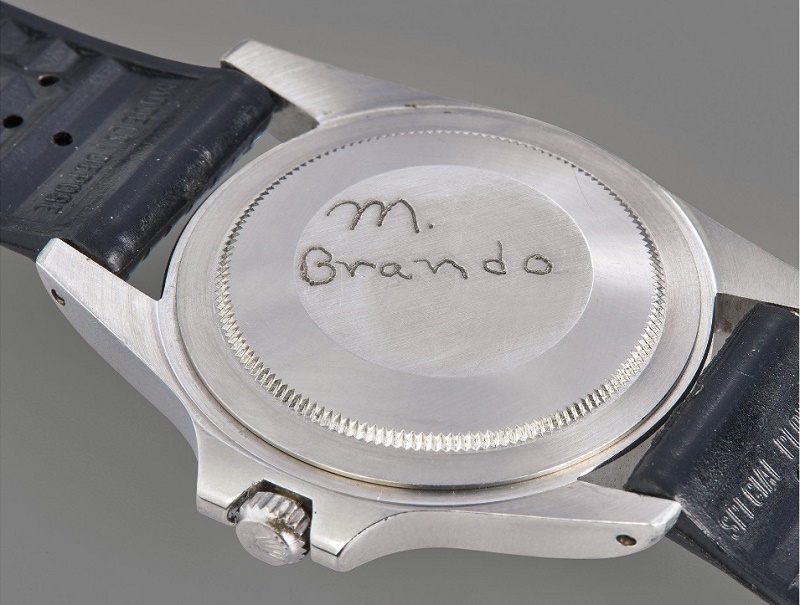 He later gave the watch to his daughter Petra in 1995, telling her "This watch is like a tank. You can do anything you want to it and it will keep on going. I want you to have it as a reminder of how proud I am of you."
The watch was consigned to the sale by Petra and her husband Steve, where it sold for $1,952,000, and a portion of the proceeds will now benefit their own charitable foundation.
"This Rolex GMT-Master is the holy grail of watches owned by Marlon Brando and one of the greatest 'long lost' watches to finally surface after years of speculation," said Paul Boutros, Phillips' Head of Watches.
Another star lot was a gold Rolex owned by golf legend Jack Nicklaus, and worn almost every day for 50 years throughout his remarkable career.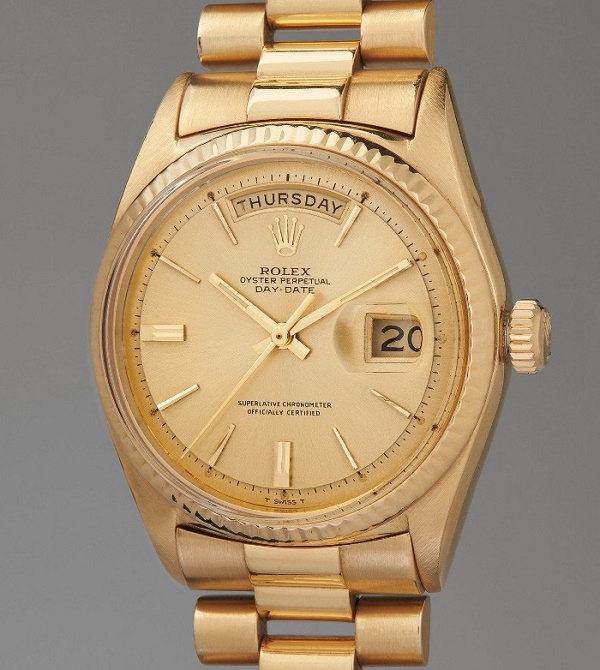 Nicklaus had received the 18k Yellow Gold Rolex Day‐Date Reference 1803 watch in 1966, and it remained on his wrist during 12 of his record 18 major title victories.
"This watch has seen a lot of time, it's seen a lot of me," said Nicklaus prior to the auction. "It's an old friend, a very happy old friend."
"It has accompanied me at U.S. Opens, Masters Tournaments, PGA Championships, Open Championships and countless other events for over five decades, and has served me well at every step along the way."
The historic watch sold for $1,220,000, with all proceeds from the sale donated to the Nicklaus Children's Health Care Foundation, which provides families with access to world‐class paediatric health care across the U.S.
The top-selling lot of the 100% sold 'white glove' auction was a unique and historically important Uwerk Atomic Master Clock with a paired titanium wristwatch, which sold together for $2.9 million.