Steve McQueen's Rolls-Royce Silver Shadow from The Thomas Crown Affair is heading for auction at Bonhams in March.
The car, which plays a major role in the classic 1968 film, will be offered as part of Bonhams' annual Amelia Island auction on March 5.
The auction will also include another iconic vehicle from the 1968 film: the bright orange Meyer Manx dune buggy driven (and co-designed) by McQueen with his co-star Faye Dunaway.
According to Bonhams, the 1967 Rolls-Royce Silver Shadow chassis CRX2672 was driven onscreen by McQueen in several key scenes, including the moment Crown picks up the stolen money in the cemetery, and when he takes Dunaway's character to his mansion for a sexually-charged game of chess.
The car also appears at the end of the film, driven by a (spoiler alert!) decoy messenger who delivers a telegram to Dunaway, as McQueen escapes the police in his private jet.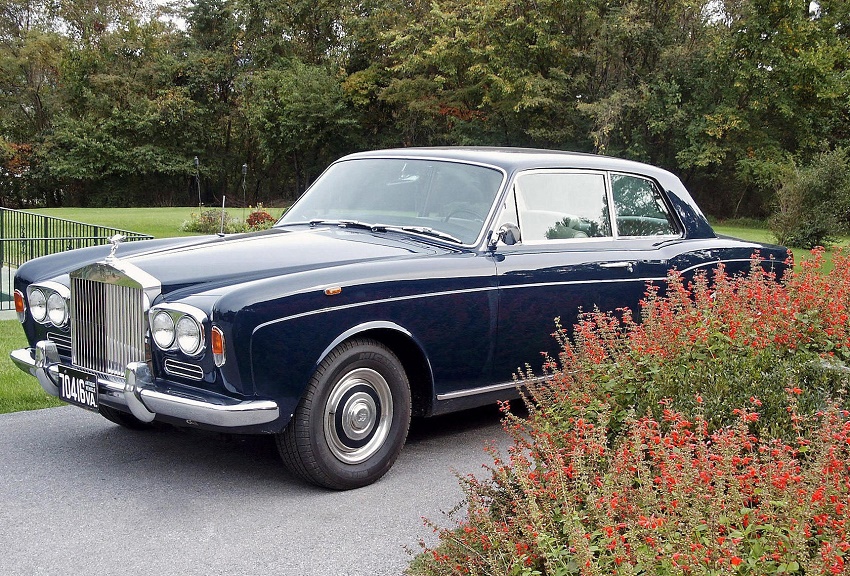 The Thomas Crown Affair gave Steve McQueen his first chance to play a more refined character, after making his name in Westerns and war movies, and he later described it as his favourite film from his career.
As a wealthy, cultured business tycoon with a taste for crime, the film allowed McQueen to step away from his rough and ready onscreen persona, and helped cement his image as the "King of Cool".
The exclusive nature of the car made it the perfect choice for both McQueen's character and its original owner Jerry Bresler (1908-1977), a Hollywood producer responsible for films including The Vikings and Casino Royale.
Unlike the majority of production line Rolls Royce Silver Shadows of the period, the limited edition, two-door sedan was hand-built to order by the company's in-house coachbuilder H J Mulliner, Park Ward Ltd.
The Rolls Royce previously sold at Bonhams in 2006 for $70,200, along with the Persol sunglasses McQueen wears in the film which achieved the same price.
McQueen has fascinated collectors for decades, making him perhaps the most valuable male star in Hollywood history when it comes to memorabilia.
The sale follows the recent record-breaking auction of McQueen's screen-driven Ford Mustang from the 1968 thriller Bullitt, which sold at Mecum Auctions in January for $3.74 million.