A Patek Philippe watch has smashed the world record price for a watch during a charity auction at Christie's in Geneva.
The Patek Philippe Grandmaster Chime was expected to fetch $2.5 – $3.5 million, but sold after a five-minute bidding war for a remarkable $31 million.
The unique watch was created specifically for the 2019 Only Watch auction, a biennial charity sale to benefit research into Duchenne muscular dystrophy.
The auction featured 50 special timepieces donated by the world's finest watchmakers, and raised a final total of $38.8 million.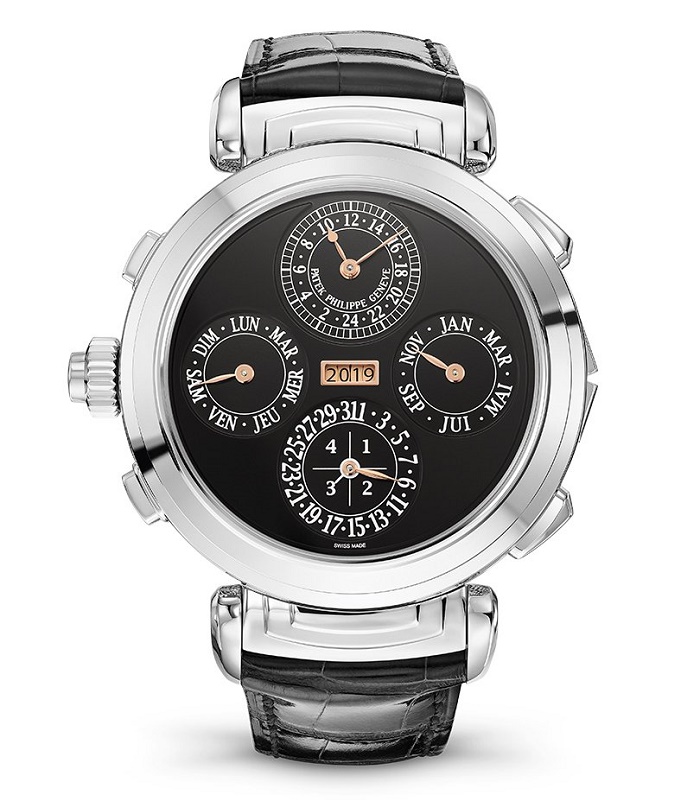 "Breaking records is obviously a source of pride and happiness. What a beautiful moment and emotion shared together!" said auction founder Luc Pettavino, whose son Paul was diagnosed with muscular dystrophy and passed away in 2016.
"And what matters most today is the difference we are going to be able to make in research against muscular dystrophies and for hundreds of thousands of patients and families around the world for their lives to get better."
The Patek Philippe Grandmaster Chime reference 6300A-010 was described as "the most complicated wristwatch ever made", with a total of 20 complications including different five chiming modes.
The watch was the first and only example ever produced by the Swiss manufacturer in stainless steel, with a reversible case, 18K solid gold dial plates and an alligator skin bracelet.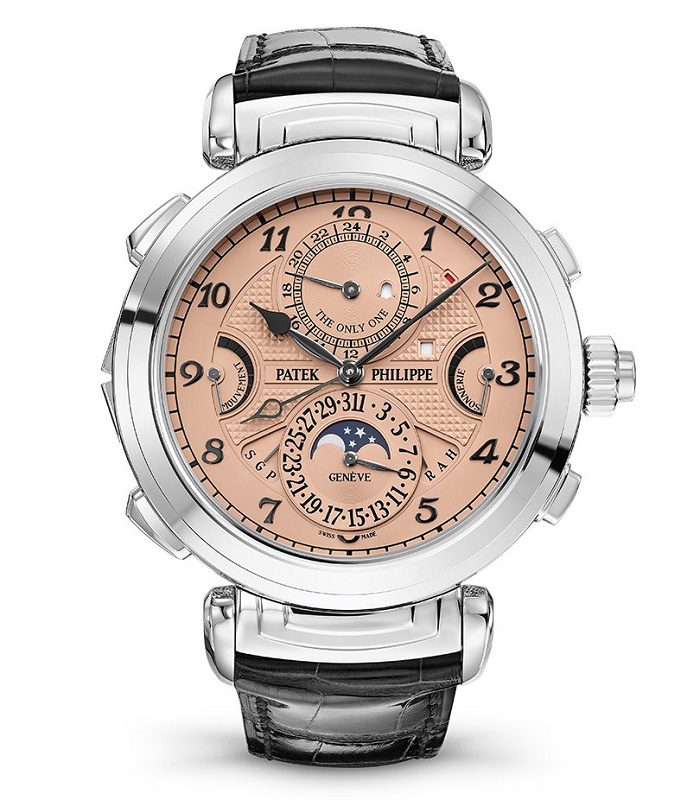 And to emphasise the exclusive nature of the watch, it even featured the inscription "The Only One" on the dial.
Prior to Monday's auction, the most valuable watch ever sold was a Rolex Cosmograph Daytona Oyster wristwatch owned by Hollywood star Paul Newman.
The actor's lifelong fondness for the style led the watch to become known as the 'Paul Newman Rolex Daytona', and when his own example hit the block at Phillips in 2017 it sold for $17.75 million.
And back in 2016, the record had stood at $11 million, set by another stainless steel Patek Philippe wristwatch dating from 1941 – meaning the world record price for a wristwatch has almost trebled in the space of just three years.