A gold pocket watch owned by the celebrated author Ernest Hemingway will be offered for sale at Christie's in New York next month.
The watch was a wedding gift to Hemingway from his friend Charles C. Ritz, owner of the famous Ritz Hotel in Paris where the writer stayed during the 1920s.
When Hemingway died in 1961, his widow Mary returned the pocket watch to Charles Ritz as a memento of his friend
The watch will be offered along with another owned by Charles Ritz himself, and together the pair is expected to sell for $15,000 – $25,000.
Hemingway received the L. Leroy & Cie. 18k Gold openface pocket watch when he married his fourth wife Mary, a respected journalist and war correspondent, in Cuba in 1946.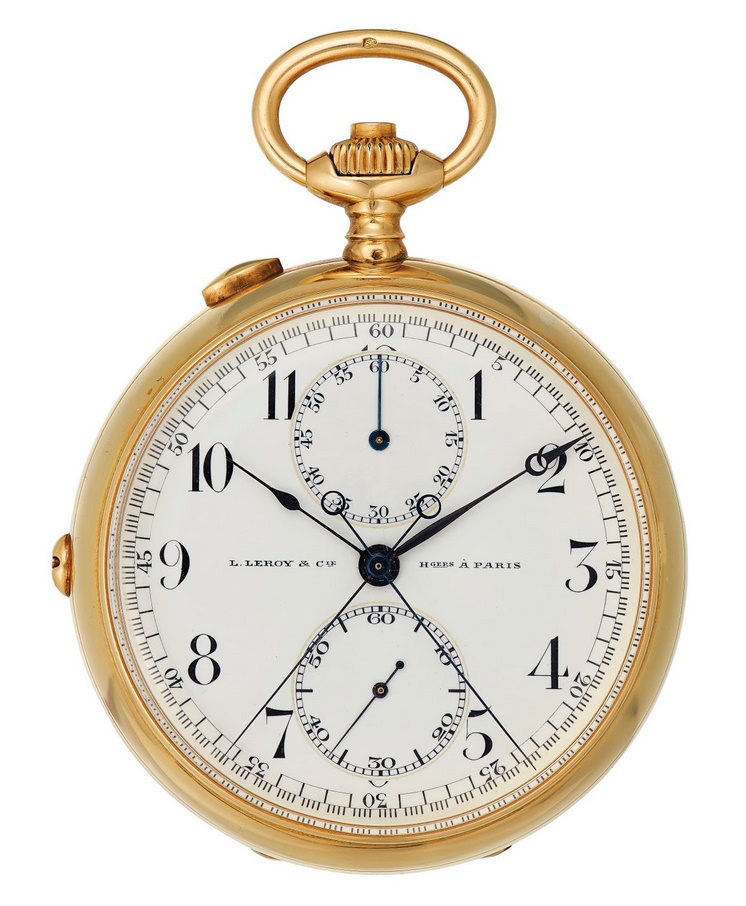 And far from being tucked away for safe keeping, it's believed that Hemingway regularly used the watch during one of his favourite pastimes: gambling on horses.
"Hemingway was a big horse racing enthusiast, and there's no doubt he used the functionality of the watch to time horse races," said Christie's watch specialist Rebecca Ross.
"When you look at the back of the watch, you see that it has scratches and markings. It was definitely used. It's not something that was sitting in a drawer for a decade."
Ernest Hemingway and Charles Ritz became friends during the writer's lengthy visits to the Ritz Hotel following his move to Paris in 1921, when he worked as a foreign correspondent for the Toronto Star.
The hotel was an epicentre of bohemian creativity during the Art Deco period, attracting guests including Coco Chanel, James Joyce, Cole Porter and F. Scott Fitzgerald – but it was Hemingway who became its most famous patron.
He regularly stayed for weeks at a time, despite having his own apartment elsewhere in Paris, and later described the hotel as his idea of 'heaven' to his close friend A. E. Hotchner.
"When I dream of afterlife in heaven, the action always takes place in the Paris Ritz. It's a fine summer night. I knock back a couple of martinis in the bar… then there's a wonderful dinner under a flowering chestnut tree in what's called 'Le Petit Jardin'.
"After a few brandies I wander up to my room and slip into one of those huge Ritz beds… There's a bolster for my head the size of the Graf Zeppelin and four square pillows filled with real goose feathers – two for me, and two for my quite heavenly companion."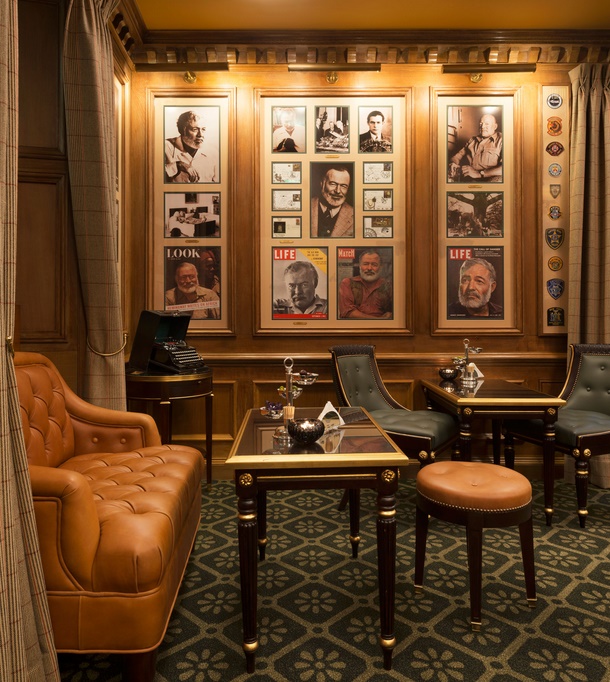 Hemingway's time in Paris during the 1920s inspired some of his greatest works, and he later returned in June 1944 as a war correspondent for Collier's magazine, embedded with US 4th Division troops who landed during the Normandy Invasion.
According to legend, Hemingway was determined to be the first American to 'liberate' the Ritz bar from the Nazis, and arrived in a commandeered jeep with a machine gun and a group of French Resistance fighters in tow.
When he discovered the Germans had gone, he celebrated by racking up a bar bill with 51 dry Martinis, then decided to search the hotel cellars just in case – where he failed to find any Nazis, but did uncover a good supply of brandy instead.
Today the bar is named The Hemingway bar in honour of his patronage, and is filled with photographs and personal items loaned from his family's private collection.
The Important Watches and American Icons sale takes place at Christie's in New York on December 12.