A pair of handwritten Beatles set-lists will lead a Bonhams sale of historic music memorabilia in Los Angeles next month.
The two lists were written by Paul McCartney in 1960 and 1963, and are amongst only eight handwritten Beatles set-lists known to exist today.
They will now hit the block at Bonhams on October 28, each estimated at $150,000 – $250,000.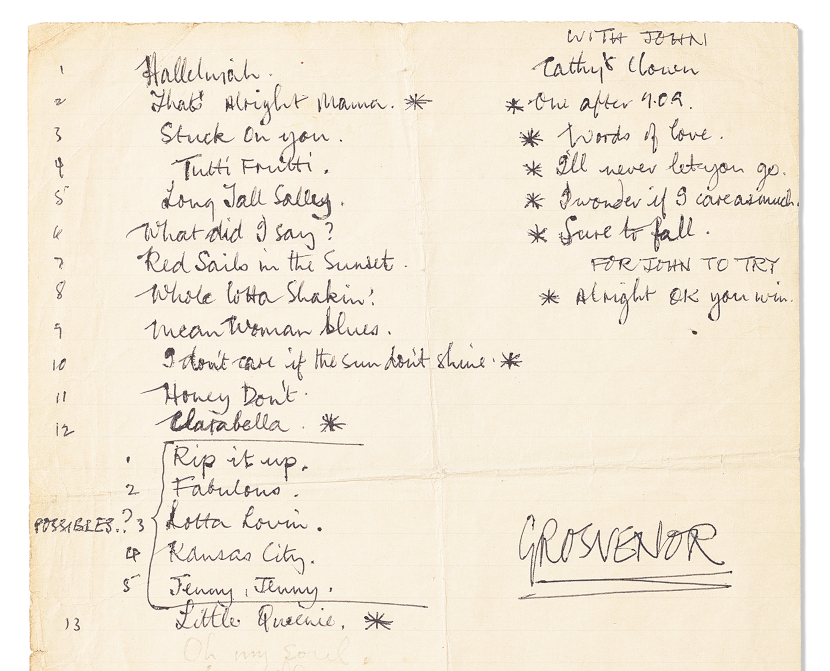 "Well-preserved handwritten set lists represent rare and intimate moments in time, classifying them among the most covetable type of performance-related documents," said Howard Kramer, Bonhams Senior Specialist of Popular Culture.
"These two set lists in Paul McCartney's handwriting from 1960 and 1963 are astounding artefacts of The Beatles at two key points in their development.
"Each one offers a fascinating glimpse into the creative process behind early performances of a group that redefined rock and roll, and popular culture across the world."
The earliest set-list was written by McCartney in 1960, when he was just 17 years old, and was used by the band during a gig at The Grosvenor Ballroom in Liscard.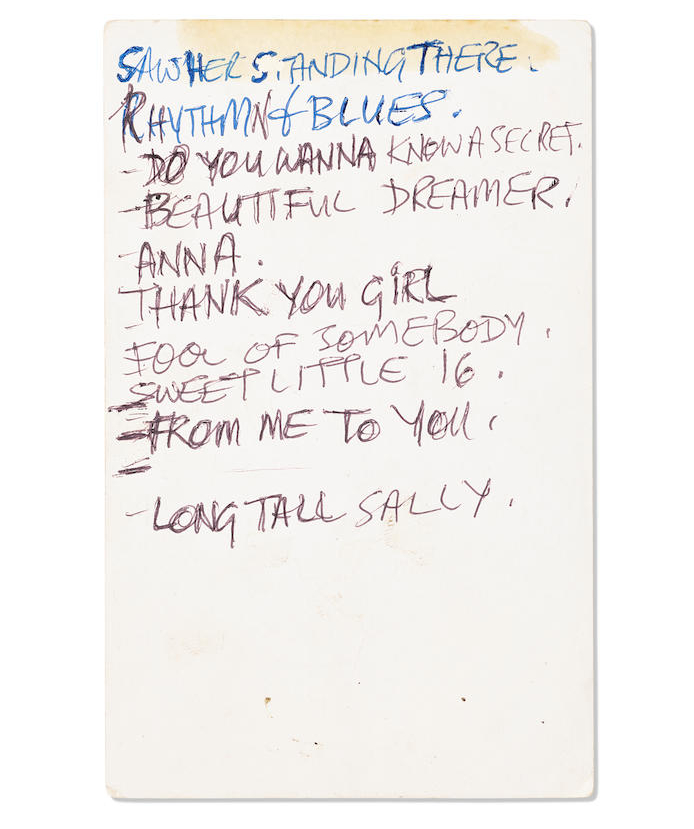 The set featured covers of songs by the likes of Elvis Presley, Little Richard, and Chuck Berry, along with just one original composition, 'One After 909', one of the first songs ever written by Lennon and McCartney.
The second list was written by McCartney in 1963, and dates from a Beatles show at the Majestic Ballroom in Luton on April 17.
This show illustrates the band's development, and includes an even mix of classic covers and original songs such as 'I Saw Her Standing There' and 'From Me To You'.
Just one week later the band would perform at the Royal Albert Hall for the first time, and on May 4 they achieved their first U.K number 1 with 'From Me to You' / 'Thank You Girl'.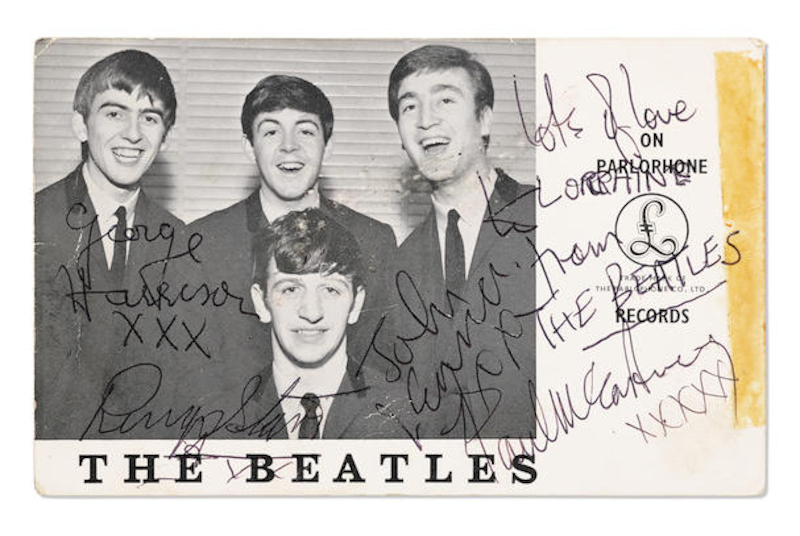 The list is written on the back of a Parlophone promotional postcard, which the band have all signed on the front.
The card is inscribed "lots of Love Lorraine, from The Beatles", and was given to their driver for the Luton show as a gift for his daughter.
Only two of the surviving Beatles set-lists include a full set of signatures, making this example extremely rare.