A highly rare 'notched' bat used by baseball legend Babe Ruth will lead a collection of baseball memorabilia at Christie's next month.
The bat was used by Ruth circa 1928-29, and is expected to sell for up to $1 million when it hits the block on October 7.
Babe Ruth game-used bats are amongst the most prized items in sports memorabilia – and those with home run notches are regarded as the "white whale" for collectors.
In 'Babe Ruth's Own Book of Baseball', published in 1928, Ruth described how he began to mark his bats in such a way.
"Last season I started a stunt which gave the boys quite a laugh for a long time. I started 'notching' my bats for home runs, like the old gunmen used to notch their guns when they killed a man.
"Every time I would hit a home run I would cut a notch in the bat handle of the club I had used. At first the boys began laughing, but as September came around and I started hitting all sorts of pitching for home runs they changed their tune.
"I wasn't superstitious about those notches at all. But most of the gang thought I was. And I did accomplish one thing. By putting those notches in the bat I identified my own clubs and the other fellows would leave my bats strictly alone."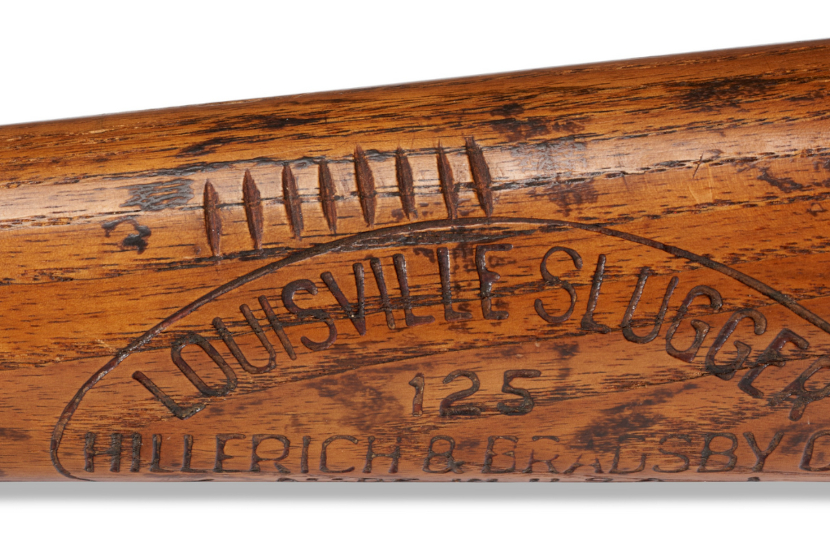 According to Christie's, only four other Babe Ruth game-used 'notched' bats are known to exist.
Two are on currently on display at the Louisville Slugger Museum in Louisville, Kentucky and the Hall of Fame in Cooperstown, New York, with a further two held in private collections.
This fifth example now on offer was acquired by the owner in 1999, and is believed to have previously belonged to the renowned bat collector and authenticator Michael Montbriand.
The bat itself is a Louisville Slugger 125 model R43, made for Babe Ruth to his exact specifications.
It bears eight home run notches along with evidence of Ruth's huge hitting style, including countless ball marks and a repaired handle crack.
It's believed after a season of extreme wear and tear, the bat was eventually returned to manufacturer Hillerich & Bradsby to be copied for Ruth's future bats.
"It is with great confidence that we may present this Babe Ruth notched home run bat as one of the very finest ever offered to the collecting public," said Christie's.