A series of erotic sketches given by John Lennon to Yoko Ono as a wedding gift will lead a special sale of Beatles memorabilia at Omega Auctions in the UK next week.
The sale on March 24 will offer more than 400 lots spanning the entire history of the Fab Four, from their earliest days in Liverpool to their later successful solo careers.
The auction includes rare vinyl records and test pressings of classic Beatles tracks, vintage flyers and concert tickets, autographs, photographs, artwork and pop culture memorabilia.
"We hold our Beatles auction twice a year and this time around it is certainly up there as being one of our best," said auctioneer Paul Fairweather.
"Such a broad and excellent mix of vinyl coupled with an incredible selection of memorabilia ensure a real feast for our collectors."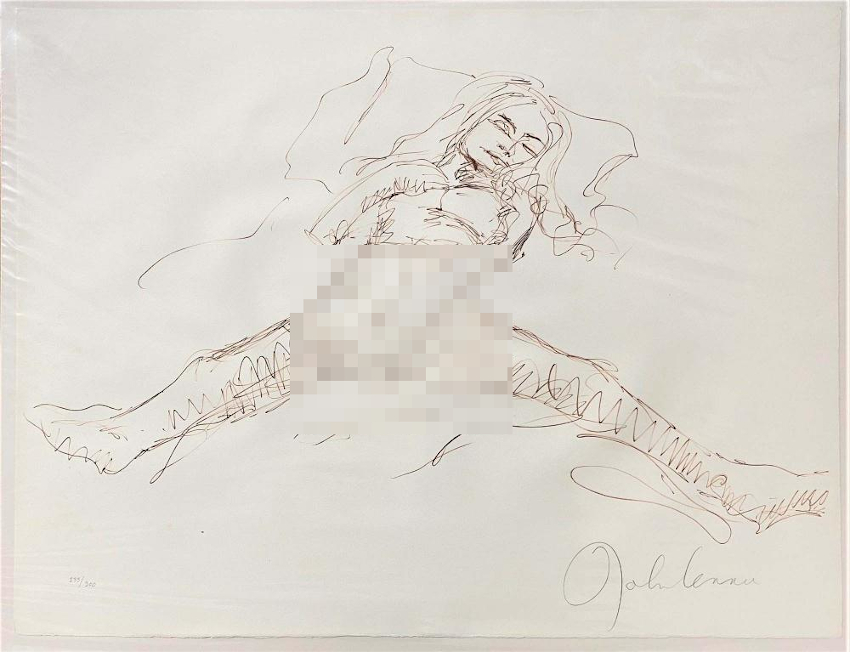 The leading lot is a rare and complete set of John Lennon Bag One lithograph prints, which comes with an estimate of £50,000 – £60,000 ($59,000 – $71,000).
In 1969 Lennon presented Ono with a portfolio of sketches, including several erotic images, depicting their marriage and honeymoon.
The following year the couple created a series of lithographs from the portfolio and exhibited them in New York and London, where officers from Scotland Yard confiscated eight of the prints, claiming they were pornographic.
300 sets of these signed prints were then sold through art galleries, inside a white portfolio bag titled 'Bag One'. Most of the sets were later broken up into individual prints by collectors, and today complete portfolios in an original bag are both rare and highly sought after.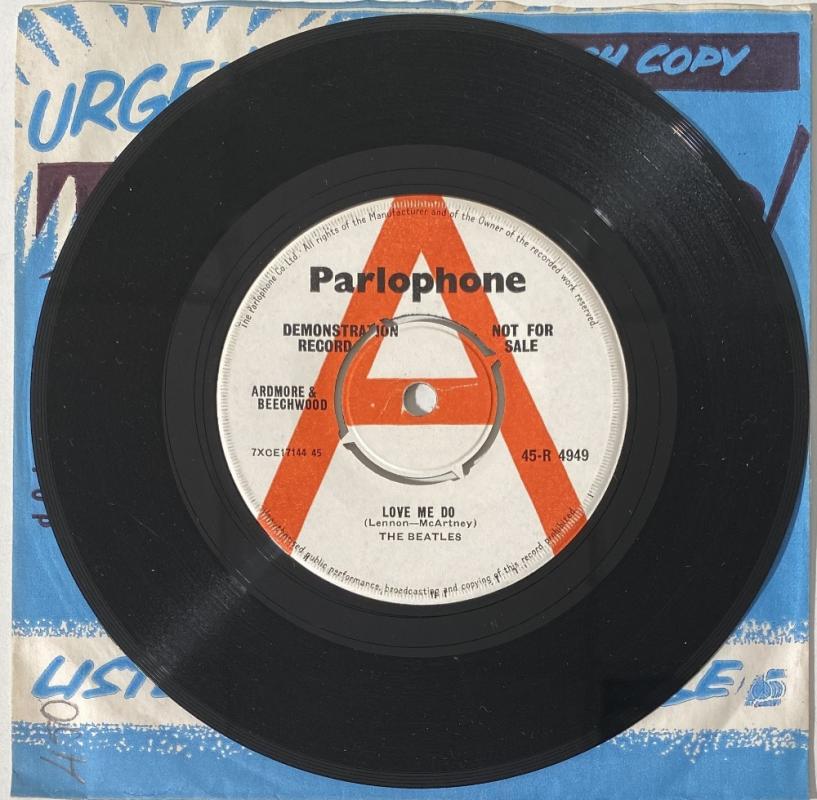 For vinyl collectors, highlights include a rare demo copy of Love Me Do, one of just 250 copies pressed up by Brian Epstein for DJs and promoters in October 1962, valued at £8,000 – £12,000 ($8,700 – $13,100); and an incredibly low-numbered UK mono copy of the White Album, bearing the double-digit number 18 on the cover.
And for autograph hunters, top lots include a fully-signed Cavern Club, circa 1962; a fully-signed flyer from a performance at The Grosvenor Rooms, Norwich in May 1963; and a Brian Epstein business card signed by Lennon, McCartney, Harrison and original drummer Pete Best, circa June 1962.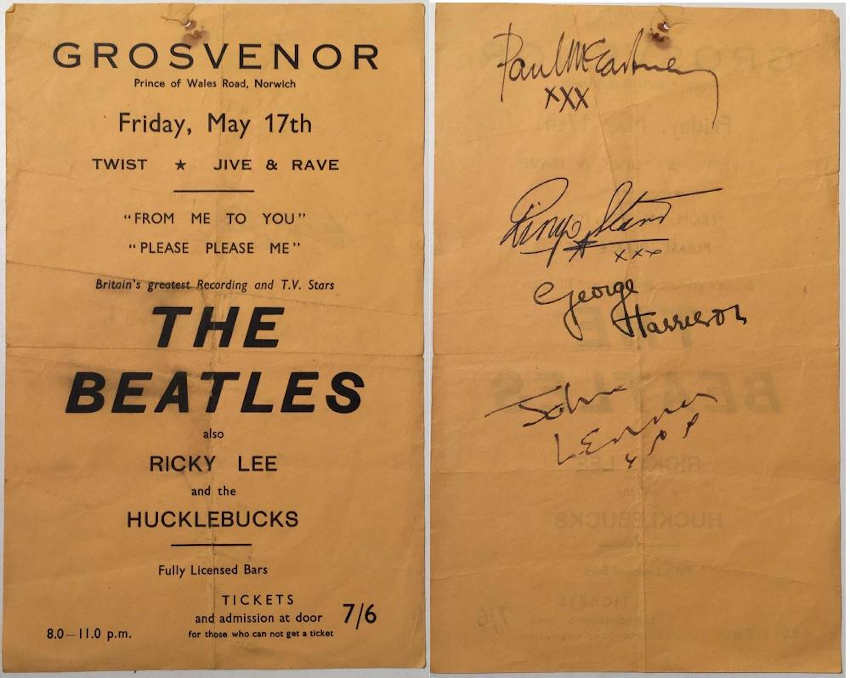 One of the sale's most fascinating lots is an archive of sketches relating to Paul McCartney's 'Magic Piano', which he used during the filming of Magical Mystery Tour.
In late 1966 McCartney commissioned the British art collective BEV to give his piano a colourful, psychedelic paint job, as The Beatles prepared to record their their masterpiece Sgt Pepper's Lonely Hearts Club Band.
McCartney has since used variations on the striking design throughout this career, incorporating it into his live show as a keyboard stand disguised as an upright piano.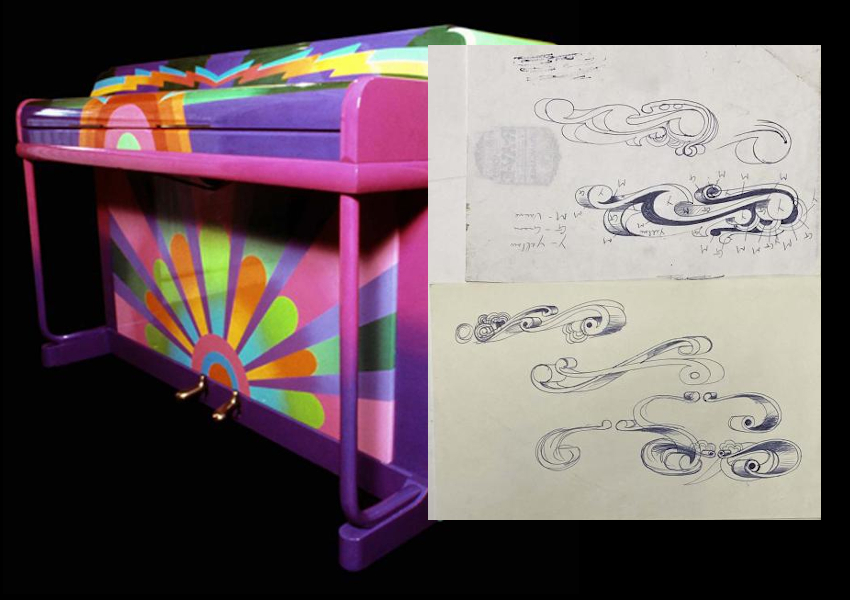 In 1999 the original 1966 design sketches of BEV member Douglas Binder were discovered in a discarded suitcase by a builder working on a property renovation in Manchester.
Having been rescued from a skip and stored for over 20 years, the sketches from one of The Beatles' most iconic and creative periods are now expected to sell for up to £2,000 ($2,350).
Further notable lots include an original Apple Boutique sign, believed to have hung in the Apple boutique in London circa 1967 / 1968; a pair of trousers originally owned by John Lennon; and a set of John Lennon's acoustic demo cassette recordings, circa 1969.