A collection of rare original Banksy prints is heading to auction at Sotheby's next week, in a special sale dedicated to the mysterious street artist.
The sale, which runs online until March 26, includes some of Banksy's most famous images and motifs spanning more than 20 years.
The auction's most valuable work is a signed print of Banksy's now-iconic 'Girl with Balloon', valued at £300,000 – £500,000.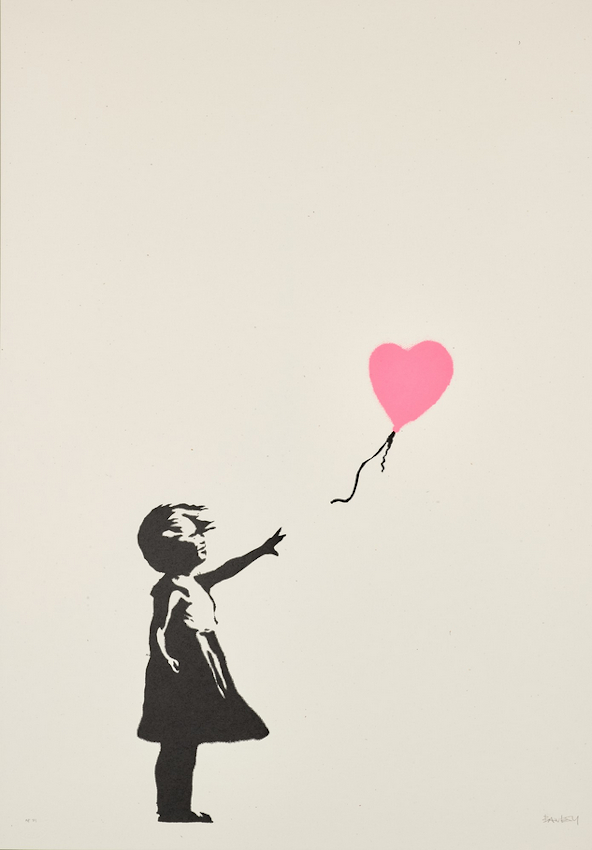 Banksy painted the original mural at London's South Bank in 2002, and in 2017 the image was voted Britain's best loved artwork in a Samsung poll, beating John Constable's The Hay Wain into second place.
The screenprint is one of just 88 original artist's proofs printed in 2004, and features the heart balloon in a rare dark pink variation instead of the usual red.
Further top lots include 'Love Rat' (2004), estimated at £30,000 – £50,000; Nola (2008) estimated at £40,000 – £60,000; Grannies (2006) estimated at £15,000 – £20,00; and Morons (2006) estimated at £10,000 – £15,000.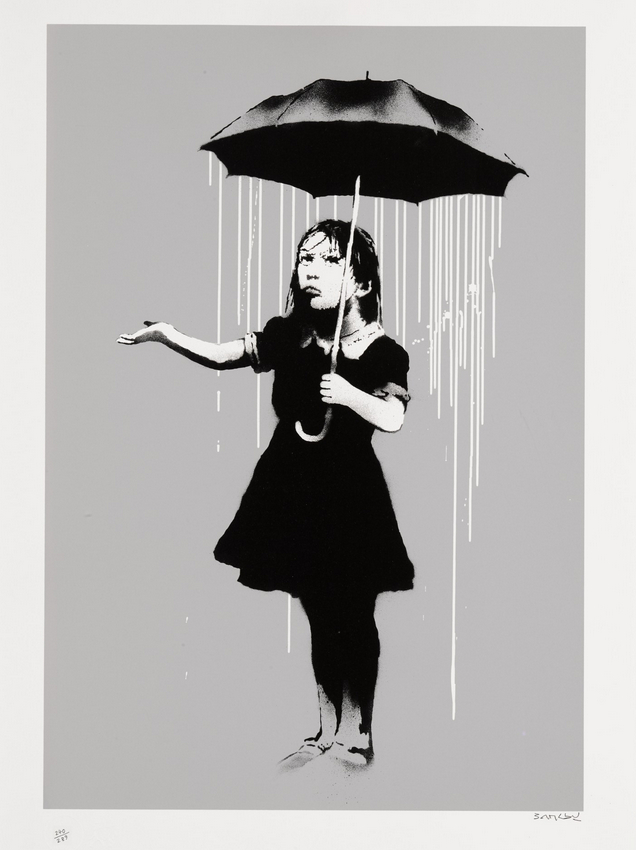 The sale will also include an original sheet of the counterfeit £10 notes Banksy created in 2004, featuring the face of Princess Diana replacing that of the Queen, valued at £15,000 – £20,000.
The Banksy market has soared in the past two years as his works have become sought-after by more traditional art collectors, alongside those already specializing in contemporary and street art.
This increased profile within the art world can be attributed in part to two landmark moments in Banksy's career.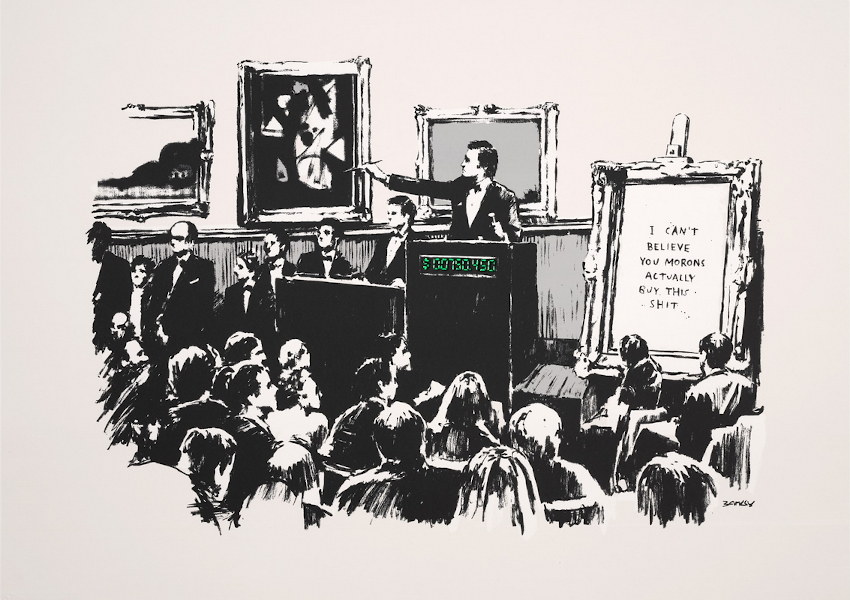 In October 2018 he pulled off one of the greatest art pranks of all-time, when an original painting of Girl with Balloon sold at Sotheby's for £1 million – and then instantly fed itself through a shredder secretly built into the frame.
And in October 2019 his monumental painting 'Devolved Parliament' stunned experts when it sold for £9.9 million, almost five times its initial estimate, and five times the previous record price for a Banksy painting at auction.
This increased profile has led to a significant increase in prices, with major works now regularly fetching seven-figure sums.
Back in February, Sotheby's sold Banksy's 2018 Brexit-themed work 'Vote to Love' for £1.15 million, almost doubling its top estimate of £600,000, and the auction house will be hoping for similar results this time round.