A Brexit-themed Banksy artwork could fetch more than half a million pounds at auction next week, after being rejected from an exhibition at the Royal Academy.
The 2018 piece entitled 'Vote to Love' features a heart-shaped balloon painted onto a UKIP 'Vote to Leave' political placard, recovered from a rally during the 2016 Brexit campaign.
The work will go up for sale at Sotheby's in London on February 11, with an estimated price of £400,000 – £600,000 ($520,300 – $780,500).
In 2018 Banksy sent the work to The Royal Academy's Summer Exhibition, the world's largest open submission art show which invites entries from amateur and emerging artists along with internationally renowned names.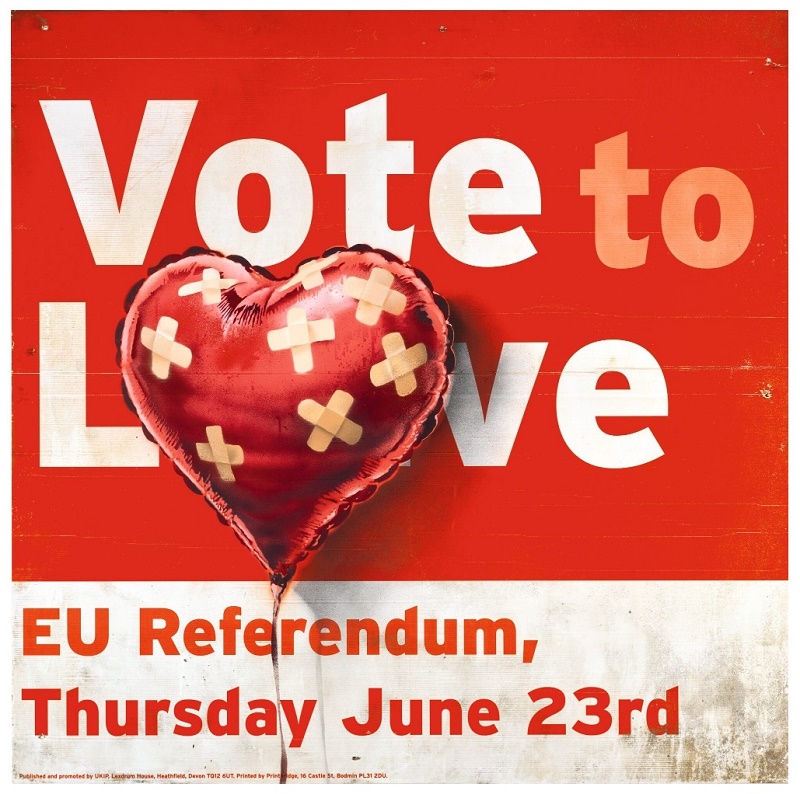 Banksy's piece was one of 20,000 submissions, but was initially rejected by the judges as he sent it in under the assumed name of Bryan S. Gaakman, an anagram of the term 'Banksy anagram'.
However, exhibition curator Grayson Perry then asked a select group of artists including Banksy to submit works for the show, so he simply sent it in again under his own name.
Unsurprisingly, this time it was accepted.
Banksy also priced his artwork at £350 million – the same amount pro-Brexit campaigners controversially claimed could be spent on the NHS each week if the United Kingdom left the E.U.
Although the U.K narrowly voted to leave the E.U in 2016, and technically completed the process on January 31, 2020, the issue divided the nation and remains a highly emotive subject for millions of people.
Banksy has created numerous anti-Brexit artworks in recent years, including a huge mural in Dover depicting a star being chiselled from the E.U flag, which was later whitewashed over by the local council.
He also submitted another Brexit themed work to The Royal Academy's Summer Exhibition in 2019: a locked EU customs gate salvaged from Heathrow Airport, stencilled with a rat smashing open the padlock.
Throughout his career Banksy has created subversive works which challenge authority, and his politically-themed pieces are highly popular with art collectors.
In 2019 his satirical painting 'Devolved Parliament', which depicted the U.K's House of Commons populated by chimpanzees, sold for a stunning £9.87 million ($12.1 million), setting a new auction record for a Banksy artwork.