A 17-ton truck painted by street artist Banksy is heading for sale at Bonhams this month, during an auction at the Goodwood Revival automobile show.
Entitled 'Turbo Zone Truck (Laugh Now But One Day We'll Be in Charge)', the truck was painted by Banksy back in 2000, during a party in Spain to celebrate the millennium.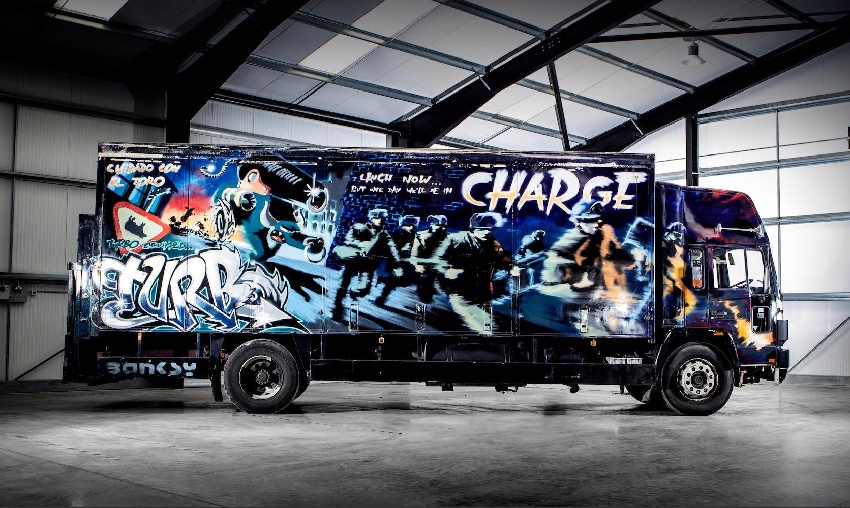 The Volvo FL6 box lorry is the biggest piece of graffiti artwork Banksy ever created, covering 80 square metres, and is expected to sell for £1 – £1.5 million ($1.3 – $2 million).
"Banksy is arguably the most important artist to have emerged since the millennium and this, his largest commercial work, represents a new high watermark of quality for works of his to appear at auction," said Ralph Taylor, Bonhams Global Head of Post-War & Contemporary Art.
"The composition bears all the hallmarks of this peerless agent provocateur. Bonhams is thrilled to have the opportunity to continue offering the best of his work at auction as we have done consistently for well over a decade."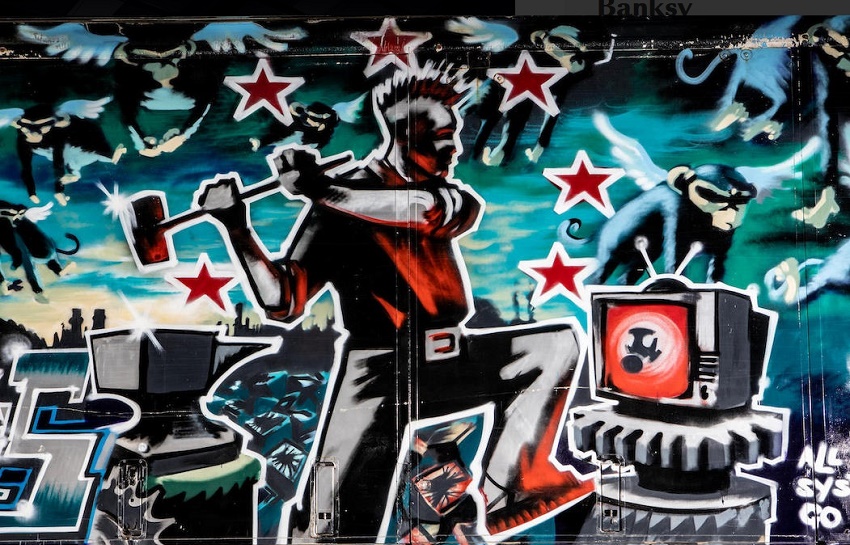 Bansky was originally presented with the truck as a blank canvas by its owner Mojo, co-founder of a group of touring performers known as the Turbozone International Circus.
Banksy then spent the next two weeks decorating the vehicle before the company headed off on tour, where it spent years on the road travelling throughout Europe and South America.
Although Banksy was still a little-known graffiti artist at the time, the truck displays many hallmarks of his later works, including the use of monkeys and riot police, and the themes of anarchy and social change.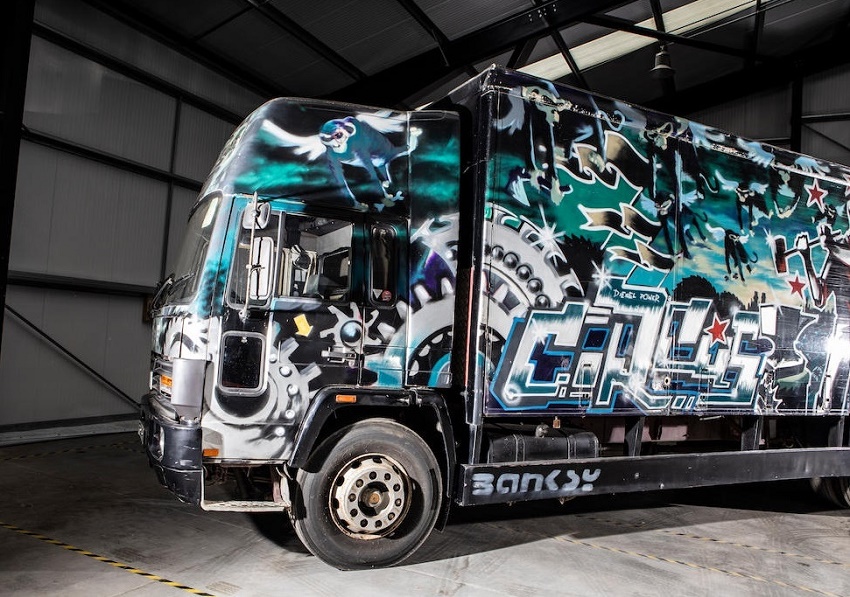 Banksy also later reused the phrase "Laugh Now But One Day We'll Be in Charge" as the title of his iconic 2002 work featuring a depressed chimpanzee wearing a sandwich board.
The truck featured in Banksy's 2006 book Wall and Piece, and comes with official authentication from his studio Pest Control.
'Turbo Zone Truck (Laugh Now But One Day We'll Be in Charge)' isn't the first large vehicle to become a canvas for Banksy's artistic vision.
In June 2015, a large truck trailer painted by Banksy during the 1998 Glastonbury Festival sold at auction in Paris for $676,668; and in 2016 a painted SWAT van used during Banksy's breakthrough 2006 Los Angeles exhibition Barely Legal sold at Bonhams for $263,875.
The Bonhams Goodwood revival sale takes place on Saturday September 14.