An archive of unseen Beatles photographs will lead a sale dedicated to Fab Four memorabilia at Omega Auctions next week.
The incredible collection features behind the scenes images from the band's 1965 movie Help!, taken on location in Austria by the German photographer Bernd Kappelmeyer.
The archive, which includes 124 black and white negatives, will be sold with full copyright and is expected to sell for £10,000 – £15,000 ($13,175 – $19,700).
The photos show John, Paul, George and Ringo against a backdrop of snow-capped mountains in the Alps, filming scenes of toboggans and fooling around in-between takes.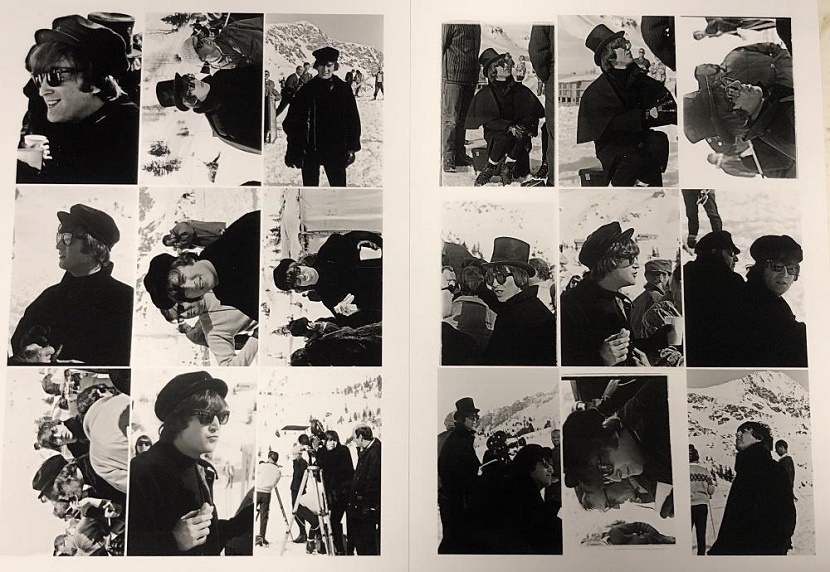 The Beatles later described how they shot the film "under a haze of marijuana", with Paul recalling "we showed up a bit stoned, smiled a lot and hoped we'd get through it. We giggled a lot."
"We were smoking marijuana for breakfast during that period," said John in 1980. "Nobody could communicate with us, it was all glazed eyes and giggling all the time. In our own world."
The band can be seen wearing the same black winter outfits that appear on the iconic Help! album cover, and in the video for the song Ticket To Ride.
The black overcoats worn by George Harrison and Ringo Starr later sold at Omega Auctions in 2015 for a combined $190,000.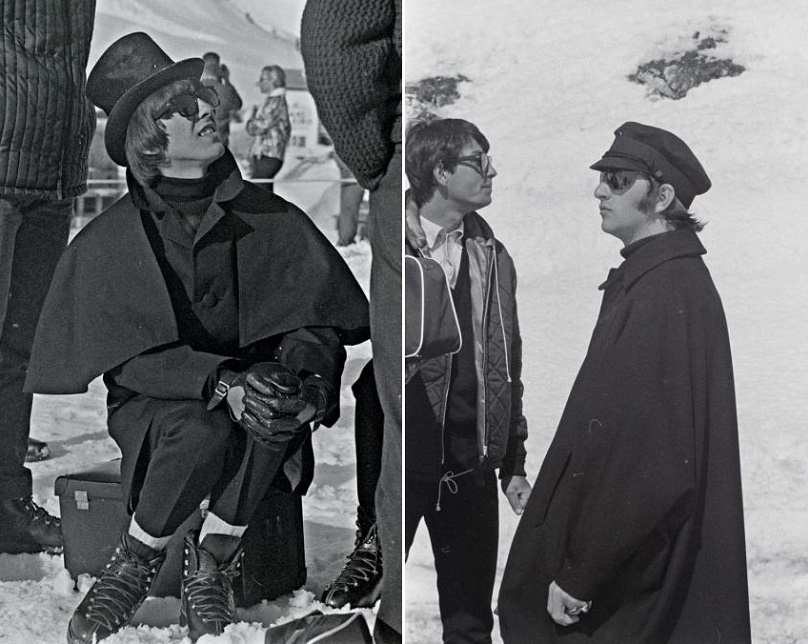 The sale will also feature another collection of negatives, taken in 1967 at the Saville Theatre in London, as the band filmed promotional footage for their single Hello Goodbye.
The 36 photographs depict the band performing on-stage, in a film directed by McCartney himself, and will offered with copyright for an estimate of £6,000 – £8,000 ($7,900 – $10,500).
Further highlights from the special auction include a set of original patterns for the band's famous Sgt Pepper suits, made by tailors Bermans of London, estimated at £4,000 – £6,000 ($5,250 – $7,900); an original set of Victorian street sign tiles from Abbey Road, also valued at £4,000 – £6,000; and a variety of rare vinyl albums, autographs and vintage concert flyers.
The Omega Auctions Beatles Collection Sale takes place at  Newton-Le-Willows near Liverpool on October 13.