Original Star Wars props and costumes will cross the block in Los Angeles this month, as part of a blockbuster movie memorabilia auction at the Prop Store.
The sale on August 26-27 will include numerous screen-used pieces, with many originating from the collection of Oscar and Emmy Award-winning visual effects supervisor Phil Tippett.
Leading the way is an original production-made Darth Vader touring costume, used to promote the first Star Wars film circa 1977-78.
It's believed that five costumes were created, each featuring a helmet made by legendary special effects artist Rick Baker.
This example was worn during a handful of Darth Vader public appearances in Australia, and the helmet has also been photo-matched to the advance poster for The Empire Strikes Back.
Now believed to be the only example in a private collection, this Darth Vader touring costume is expected to sell for up to $250,000.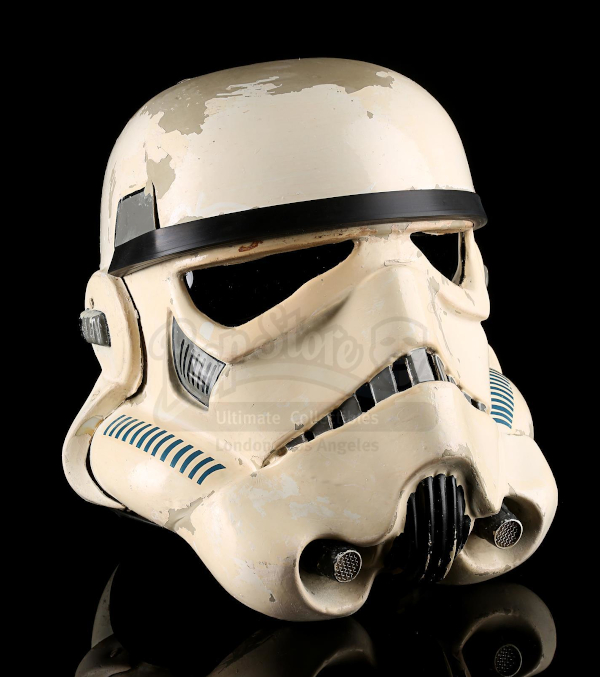 Another major lot is a screen-worn Imperial Stormtrooper helmet, one of the most iconic and instantly recognizable costume designs in cinema history.
Approximately 56 helmets were originally made for Star Wars: A New Hope, and the majority were then re-painted and worn again in The Empire Strikes back three years later.
Less than five helmets are known to survive untouched in their original 1977 paintwork, and this example – which comes fresh to the market – is estimated to fetch $60,000 – $80,000.
And rounding off a trio of famous Star Wars helmets is a production made Boba Fett helmet from Return of the Jedi.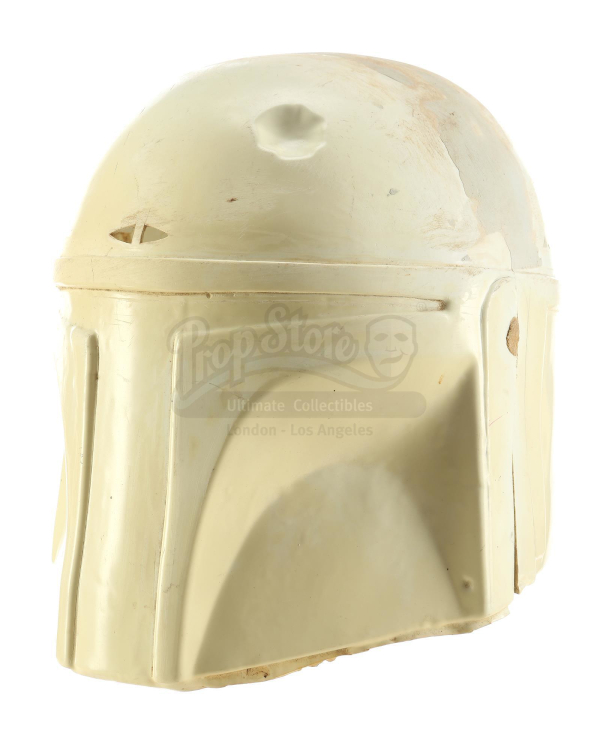 The unpainted helmet was produced from the original cast for possible use as a stunt helmet, before flexible rubber ones were chosen instead.
Despite being a relatively minor character in the series, Boba Fett's costume design and role as an intergalactic bounty hunter made him a firm favourite with fans.
Although unfinished and not screen-worn, the helmet still comes with an estimate of $20,000 – $30,000.
Elsewhere there are screen-worn alien masks from the original trilogy, including a Duros mask worn during the famous Mos Eisley Cantina scene (est. $60,000 – $80,000); and an Ugnaut mask worn in The Empire Strikes back, as Han Solo is frozen in carbonite at Cloud City (est. $25,000 – $35,000).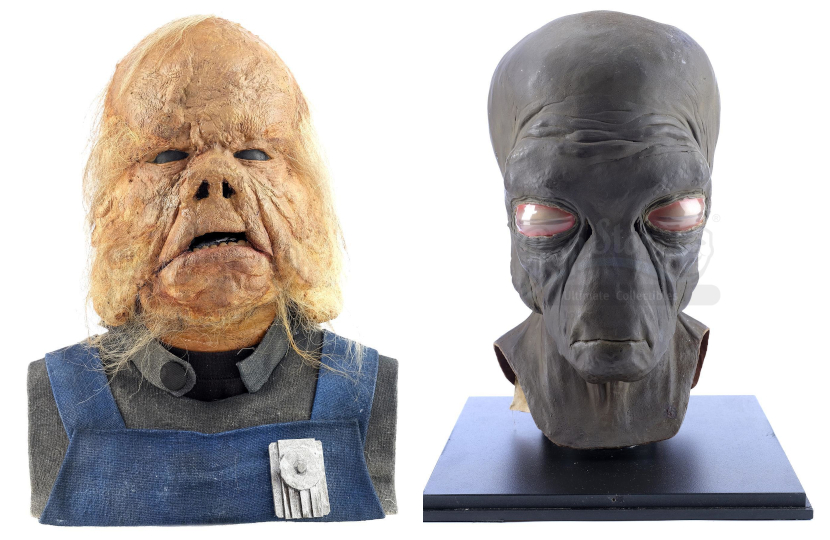 And for anyone wanting to get their hands on a lightsaber, there are two examples from the 2002 prequel Attack of the Clones.
The lightsaber used by Christopher Lee as Count Dooku is estimated at $30,000 – $50,000, and the hilt used by Ewan McGregor as Obi-Wan Kenobi is estimated at $25,000 – $35,000.