The white bikini worn by Ursula Andress in the James Bond film Dr No could sell for up to $500,000 when it goes up for auction next month.
Andress's first appearance in the film, as she emerges from the ocean wearing "the most famous bikini in the world", is regarded as one of the most iconic moments in the entire James Bond series.
The outfit will lead a stunning line-up of James Bond memorabilia set to cross the block at Profiles in History on November 12 – 13 in Los Angeles.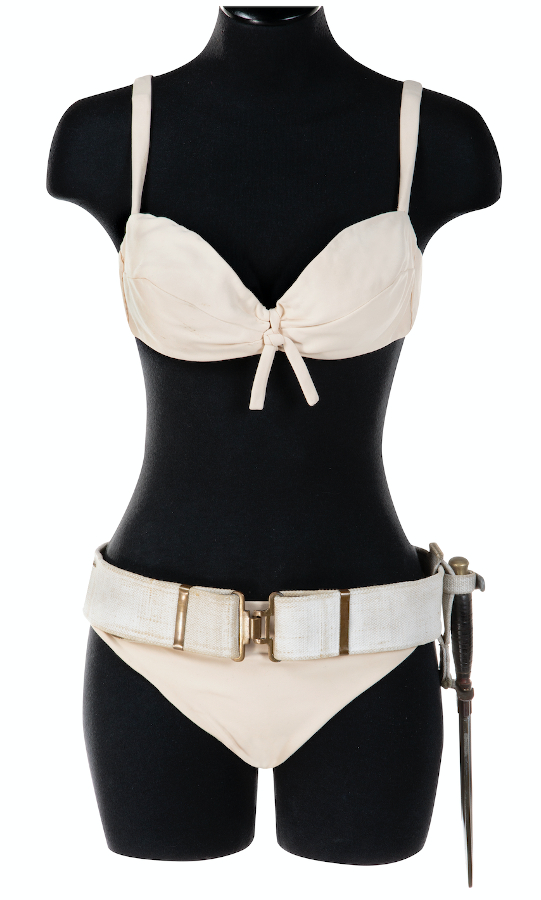 Ursula Andress wore the bikini, complete with diving knife, in her role as Honey Ryder in the 1962 film opposite Sean Connery.
It was the first James Bond film in the series, and the role made Andress an international star. She later wrote:
"This bikini made me into a success. As a result of starring in Dr. No as the first Bond girl, I was given the freedom to take my pick of future roles and to become financially independent."
The last time the famous bikini went up for auction was in 2001, when Andress herself sold it at Christie's in London for $60,000.
Two decades on, it's now expected to fetch $300,000 – $500,000, which would likely make it the world's most valuable – as well as the world's most famous – bikini.
The Profiles in History auction will feature a wealth of famous costumes, props and vehicles from the James Bond series.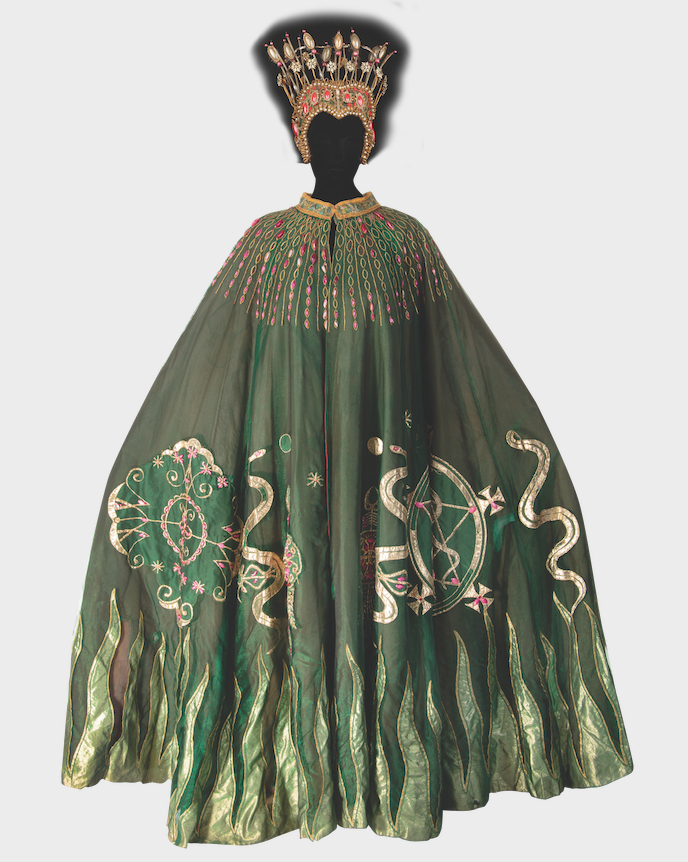 Amongst the highlights is another classic Bond Girl outfit, worn by Jane Seymour as Solitaire in the 1973 film Live and Let Die.
Seymour played the psychic medium love interest to Roger Moore in his debut as 007, and her mystic cape and headdress is estimated to fetch $60,000 – $80,000.
Further screen-worn costumes will include a jacket worn by Charles Gray as villain 'Blofeld' in Diamonds Are Forever, estimated at $20,000 – $30,000; Roger Moore's 'James Bond' monogramed pajamas from Live and Let Die, estimated at $10,000 – $15,000; and his Royal Navy uniform jacket from The Spy Who Loved Me, estimated at $15,000 – $25,000.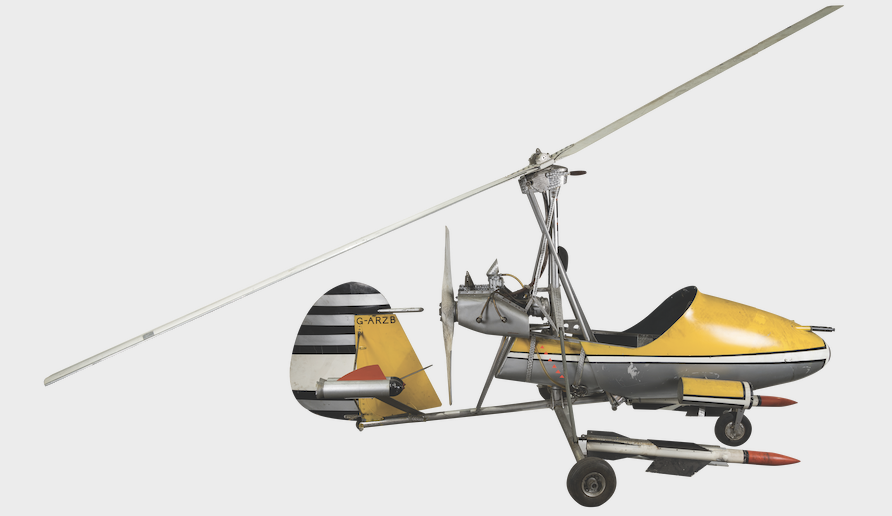 Elsewhere the auction will offer Bond fans the chance to own their own 'Little Nellie' – the autogyro flown by Bond in the 1967 film You Only Live Twice.
The WA-116 autogyro was originally built by former Royal Air Force Wing Commander Ken Wallis, and following production he was asked to create another exhibition model to help promote the film.
That instantly recognizable aircraft will now take off for auction with an estimate of $100,000 – $150,000.