One of the finest Lou Gehrig game-worn New York Yankees jerseys in existence is heading for auction at Heritage later this month.
The 1937 Yankees road jersey has been described as "the absolute best that the hobby has to offer", and comes with a potentially record-breaking estimate of $2,000,000+.
The jersey in question has been photo-matched to two different home run games during the 1937 season, and remains completely unaltered since Gehrig last wore it.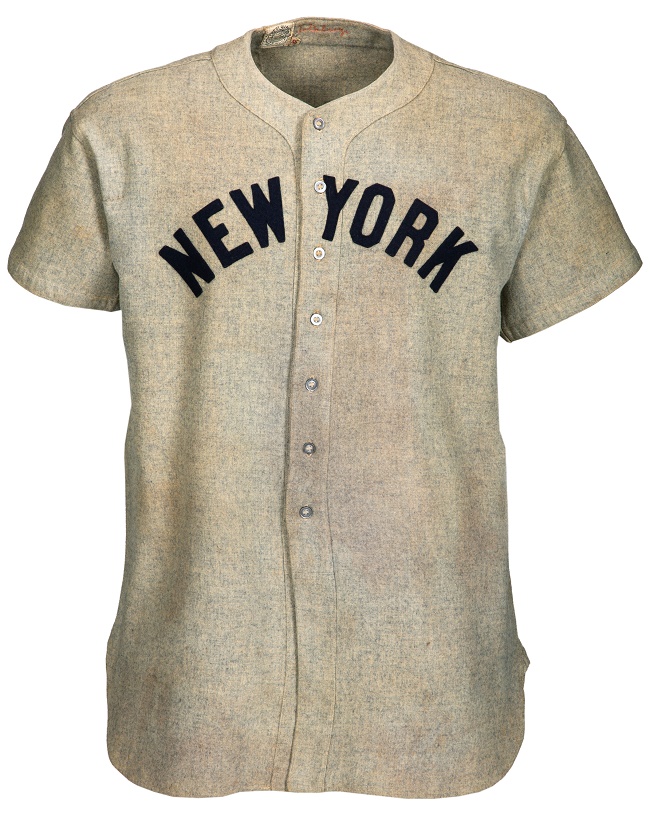 That year Lou Gehrig led the Yankees to the pennant and the World Series title for the fifth time in his career, with a batting average of .351 with thirty-seven home runs and 158 runs batted in.
It would the last great season of his life, as the effects of his as-yet undiagnosed ALS began to take their toll on his health.
In June 1939 Gehrig was forced to retire from the sport, and 'The Iron Horse' tragically passed away in June 1941 at the age of just 37, leaving behind one of the greatest sporting legacies of any American athlete.
The jersey originated from the estate of a close friend of Yankees general manager George Weiss, having quietly passed down through the family for two generations.
Experts have photo-matched the jersey to two three-run home runs during that season: the first against the Red Sox at Fenway Park on August 11, and the second at Navin Field against the Detroit Tigers on August 29.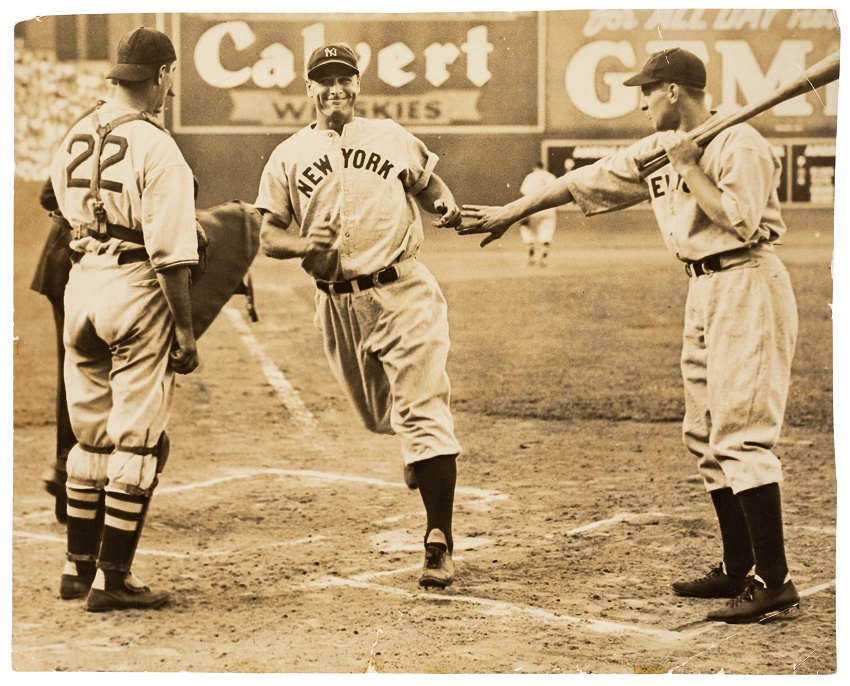 With less than 10 Gehrig game-worn jerseys known to exist, the discovery of a new example complete with photographic home run provenance caused shockwaves throughout the hobby.
It first hit the headline back in June 2018 when it was sold privately by SCP Auctions to an anonymous collector.
Although the final price remained confidential, the auction house stated it was a new world record for a Lou Gehrig jersey – which would mean that it surpassed the $870,000 paid for Gehrig's 1937 home jersey at Heritage in 2017.
Twelve months later it will now appear on the auction block for the very first time, and looks set to become the first Gehrig jersey to pass the $1 million mark on the open market.
If sold, the jersey could become the second piece of historic Yankee flannel to fetch a seven-figure sum this summer.
Just a few weeks ago, a jersey worn by Gehrig's friend and team mate Babe Ruth circa 1928-1930 sold during a Hunt Auctions sale at Yankee Stadium for a remarkable $5.64 million.
That price set a new world record for any item of sports memorabilia ever sold; and whilst the Gehrig jersey looks unlikely to scale those heights, any sale in excess of $2 million would create an impressive new benchmark for the Lou Gehrig memorabilia market.
The Heritage Auctions Summer Platinum Night Sports Collectibles Sale takes place in Dallas on August 17-18.