A rare copy of Banksy's spoof Paris Hilton album is up for sale next week, as part of RR Auction's summer Pop Culture Auction which ends on August 15.
The CD is one of around 500 copies that the street artist doctored and secretly placed in record stores across the U.K in 2006
Since then the value of Banksy's work has soared amongst collectors, and the album has now become a sought-after piece of guerrilla art.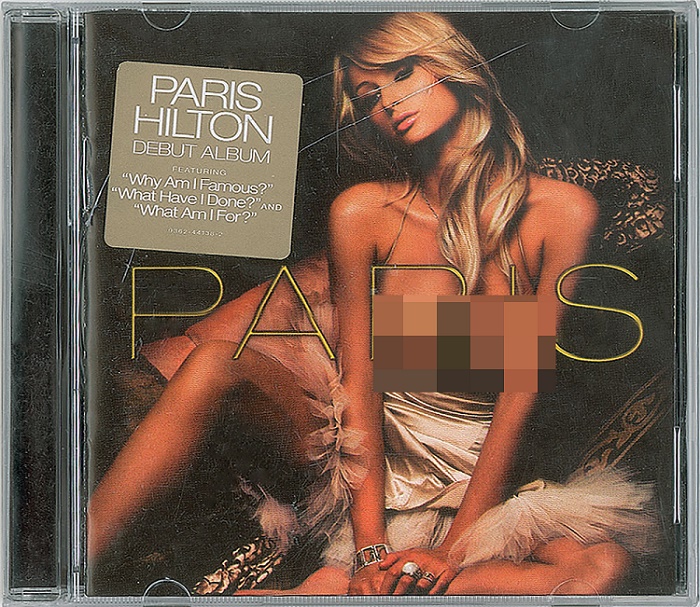 At the peak of her fame in 2006, the heiress-turned reality TV star Paris Hilton decided to try her hand at music and released her debut album.
Simply entitled 'Paris', the album included song such as 'I Want You', 'Turn You On' and a cover of Rod Stewart's classic 'Do Ya Think I'm Sexy'.
Unsurprisingly, the album was not critically acclaimed – and one critic in particular was a little more creative than the others.
Banksy had already made a name for himself as a street artist with a taste for high-concept pranks, such as sneaking his own artworks into museums, galleries and even Disneyland.
For his next stunt, he decided to aim at Paris Hilton as a symbol of unearned wealth and celebrity culture, and her debut album was the perfect target.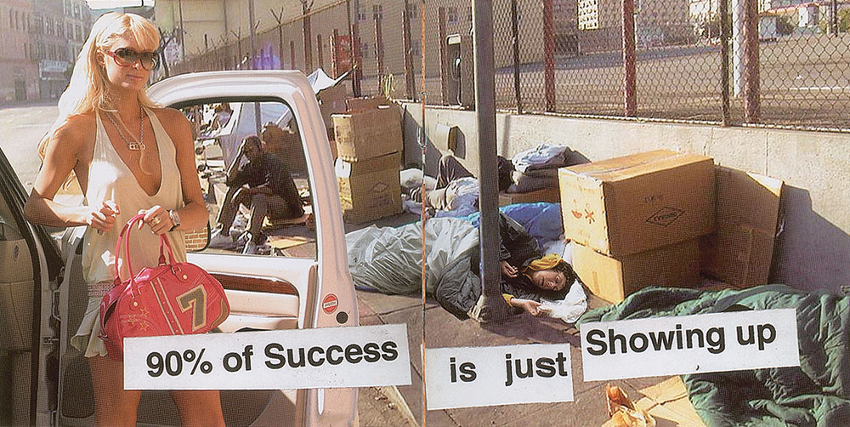 He created new artwork for the album's CD cover and booklet, including a doctored photograph of Hilton topless on the cover and slogans inside the booklet such as "90% of Success is just Showing up"; "Every CD you buY puts me even further out Of youR league"; and "Every time someone asks me how I am i hesitate for a Little bit too long."
Banksy then enlisted the help of renowned U.S producer Dangermouse to remix the tracks on the album, which were renamed with titles such as 'Why Am I Famous?', 'What Have I Done?' and 'What Am I For?', and included the CD in the case.
After their collaboration was revealed, the pair put out an official statement which read simply "It's hard to improve on perfection, but we had to try."
Banksy then secretly placed copies of the newly altered album in 48 different HMV, Virgin Megastores and independent music stores across the country.
Crucially though, he left the original CD barcode untouched, so that it could still be bought, either by Paris Hilton fans who weren't paying attention, or eagle-eyed Banksy fans who'd heard whispers about the prank.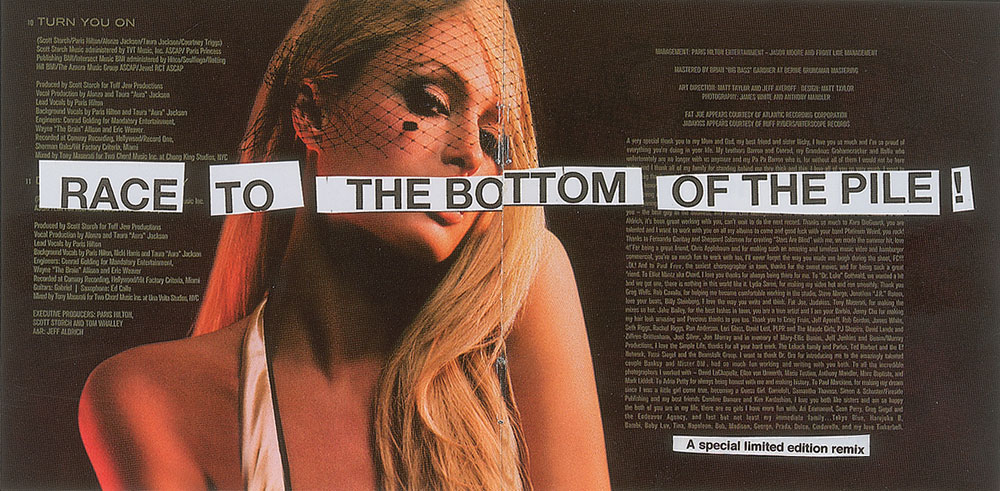 When the CDs were discovered, most were subsequently removed and destroyed. However, some copies had already been purchased and others were kept by store staff members who spotted the prank.
"It's not the type of behaviour you'd want to see happening very often," a spokesperson for HMV told the BBC at the time.
"I guess you can give an individual such as Banksy a little bit of leeway for his own particular brand of artistic engagement.
"And it might be that there will be some people who agree with his views on the Paris Hilton album."
Although Paris Hilton's career as a pop star quickly vanished, Banksy's profile has continued to rise ever since.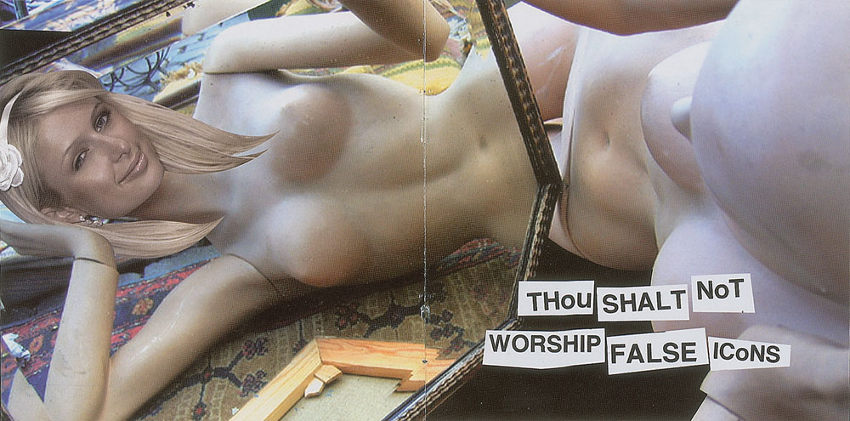 Thirteen years on, the guerrilla artist has become a firm fixture in the art world whose paintings fetch seven figure sums at auction – even if he is still partial to an elaborate joke.
It's unknown how many original copies of the spoof Paris album survived the cull, but today examples have been known to fetch up to $10,000.
"The Banksy-Paris CD remakes are among the most legendary and sought-after marketing spoofs in pop culture history, with this very limited example representing the rare opportunity to own an original work from the notorious street artist," said a spokesperson for RR Auction.