A New York Yankees jersey worn by Babe Ruth has become the world's most valuable piece of sports memorabilia, after it sold at auction for $5.64 million.
The game-worn jersey sold on June 15 as part of a landmark sale of Babe Ruth memorabilia hosted by Hunt Auctions at Yankee Stadium.
The jersey is one of just six Babe Ruth game-worn New York Yankees jerseys known to exist, including those held in private collections and at institutions such as the Cooperstown Baseball Hall of Fame.
The sports memorabilia auction record had previously belonged to another Babe Ruth Yankees jersey, which sold back in 2012 for $4.4 million.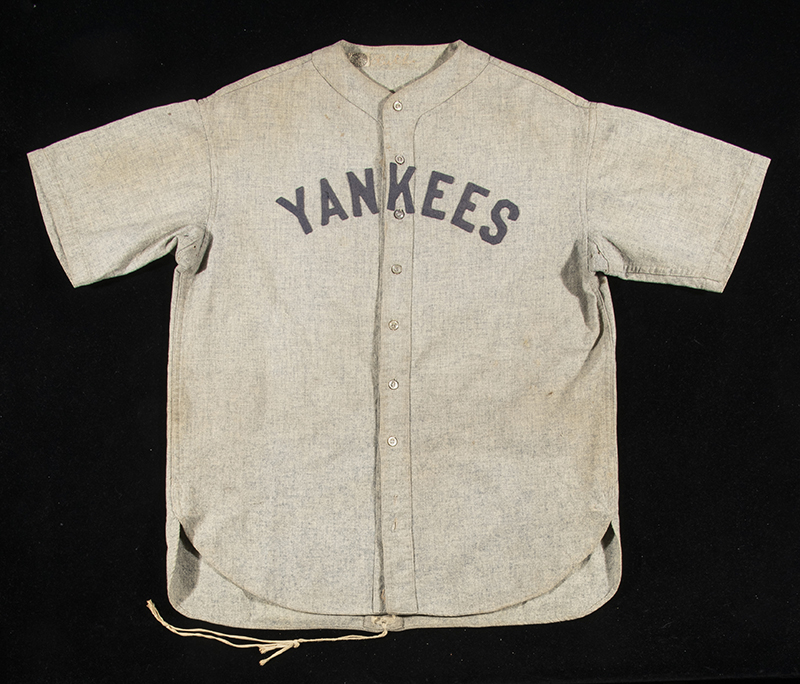 "The legacy and significance of Babe Ruth to the game of baseball and American popular culture is unmatched by any other figure in the history of this country," said David Hunt, president of Hunt Auctions.
"While the record-setting prices attained today are certainly astonishing, I am not surprised at all given the incredible materials and the mythical status the Babe holds in the history of this country."
Following detailed analysis of the jersey and photographic evidence, experts had dated it to a two-year period between 1928 and 1930.
The New York team only featured their nickname 'Yankees' on their jerseys for a brief period in the history, from 1927 until 1930, which initially narrowed the timeframe.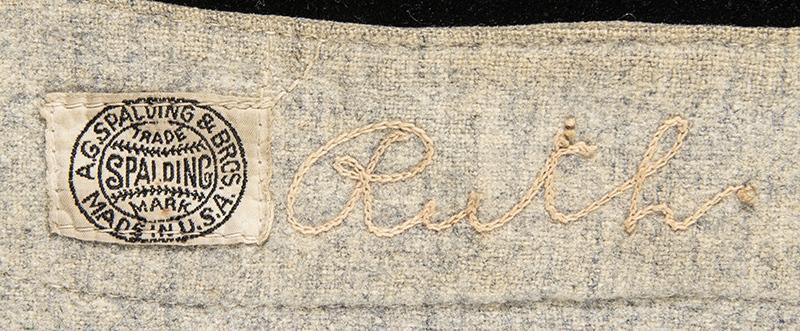 The jersey also featured Ruth's surname sewed inside the collar, along with faint traces of a number '3' which had once adorned the back.
New York Yankees jerseys did not include numbers on the reverse until the 1929-1930 season, when they were added to help crowds identify players at a distance.
Babe Ruth wore the '3' jersey as he was always third in the batting order – a line-up which was once nicknamed the 'Murderer's Row', due to its fearsome talent and power which regularly swept teams aside.
The sale at Hunt Auctions featured a huge collection of memorabilia consigned by Ruth's surviving relatives, most of which was previously unknown throughout the hobby.
One of the star lots was a remarkable signed photo given to Ruth by his equally revered Yankees team-mate Lou Gehrig, inscribed "Babe-May I always prove deserving of your friendship, Cordially, Lou Gehrig".
The photograph, which attests to the close – if sometimes complicated – friendship the two men shared throughout their lives, sold for $480,000 (including buyer's premium).