The baseball jersey worn by Mickey Mantle during his historic 1956 Triple Crown season is up for auction in the Mile High Card Company's latest sale.
The jersey has been described as "arguably the most significant game-worn item of the post-war era", and could fetch upwards of $1 million when the online sale closes on January 23.
The 1956 season saw Mantle lead the league with 52 home runs, 130 RBI and a .353 batting average, as he almost single-handedly lead the New York Yankees to a World Series victory over the Brooklyn Dodgers and was voted the American League's Most Valuable Player.
The Yankees home jersey has been extensively photo-matched to the first half of that season, and was worn by Mantle for the last time during the 1956 All-Star Game.
"This is likely the finest Mickey Mantle game-used jersey ever to come to market, and it originates from one of the greatest seasons of any player in baseball history," said MHCC President and CEO Brian Drent.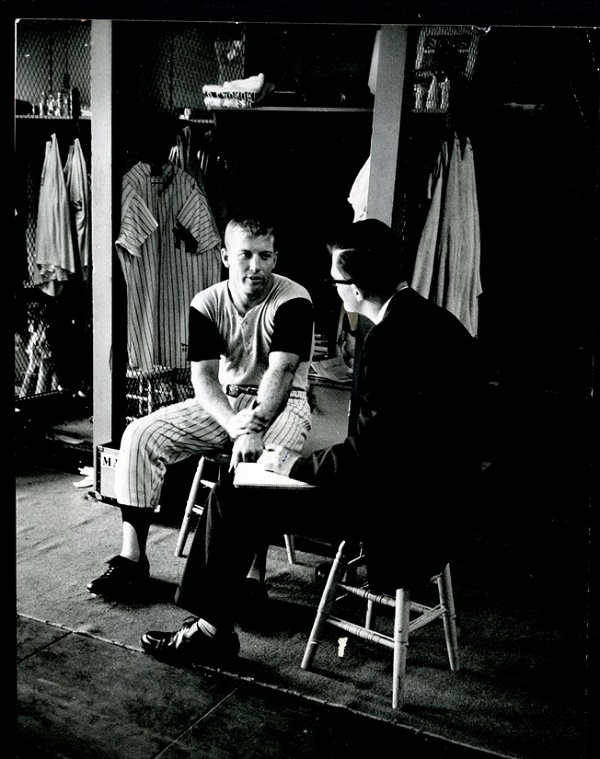 The jersey is up for sale with a minimum bid of $150,000, but recent results suggest it could achieve a potentially record-breaking seven figure sum.
Back in August 2018, the jersey Mantle wore during the 1964 World Series sold at Heritage Auctions for a stunning $1.32 million, almost trebling the previous record for a Mantle gamer.
That jersey had been photo-matched to games six and seven of the series, as Mantle hit his 17th and 18th World Series home runs to set a record which remains to this day.
The jersey presently on offer at Mile High comes with dozens of photo-matches from throughout the first half of the 1956 season, during which Mantle hit 17 home runs at Yankee Stadium.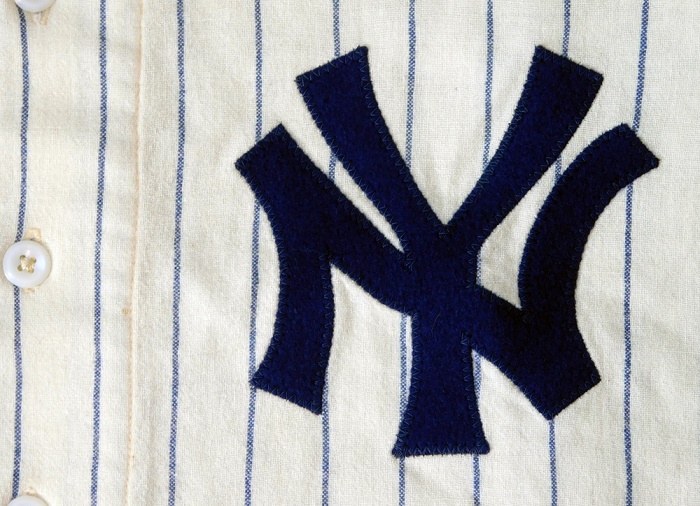 The unique positioning of the 14-point NY logo and the pinstripes has historically made vintage Yankees home jerseys easier to photo-match than those of other teams.
And in this case, the authenticity of Mantle's jersey has been confirmed by experts 50 times over, using press photographs, advertising displays and even the covers of Sports Illustrated and Life magazine.
The jersey can also be seen hanging in Mantle's locker behind him, in a famous photograph taken during an interview with dramatist Nicholas Baehr who was researching his Kraft Theatre TV special 'The Life of Mickey Mantle'.
More than 60 years on, Mickey Mantle's 1956 Triple Crown season is still regarded as "one of the greatest individual efforts in baseball history".
And with its impeccable provenance, Mantle's 1956 game-worn Yankees jersey could also be about to enter into the history books later this month.