Some of Lady Gaga's most outrageous outfits are up for grabs this week, as pieces from her wardrobe hit the auction block on February 7.
The online sale by pop memorabilia specialists Gotta Have Rock and Roll features outfits worn on and off-stage by Gaga, each one an entirely unique creation.
Lady Gaga is renowned for her bold fashion choices which often walk a fine line between clothing, art, sculpture and on one memorable occasion the perfect menu for a barbeque.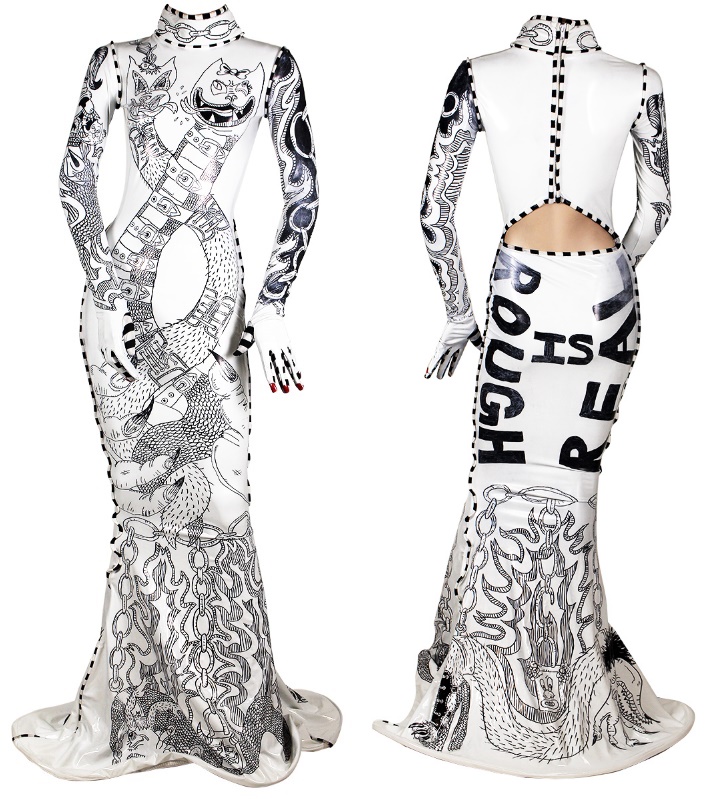 These custom pieces have become highly sought-after by her legions of fans, with many outfits previously smashing their estimates when they went up for sale.
Leading the collection of outfits is a stunning one-of-a-kind, black and white illustrated monster dress worn by Lady Gaga in November 2014, during rehearsals for her collaboration with Tony Bennett, valued at $20,000 – $30,000.
Another top lot is a multi-colour, graffiti-style romper suit Gaga wore during an outing in Manchester, England in November 2014, which also comes with an estimate of $20,000 – $30,000.
Further highlights include custom red pile velvet trench coat, worn on the streets of New York in June 2015, estimated at $20,000 – $30,000; and a custom blue outfit worn during a Britney Spears concert in Las Vegas (including a meeting backstage afterwards), priced at $12,000 – $15,000.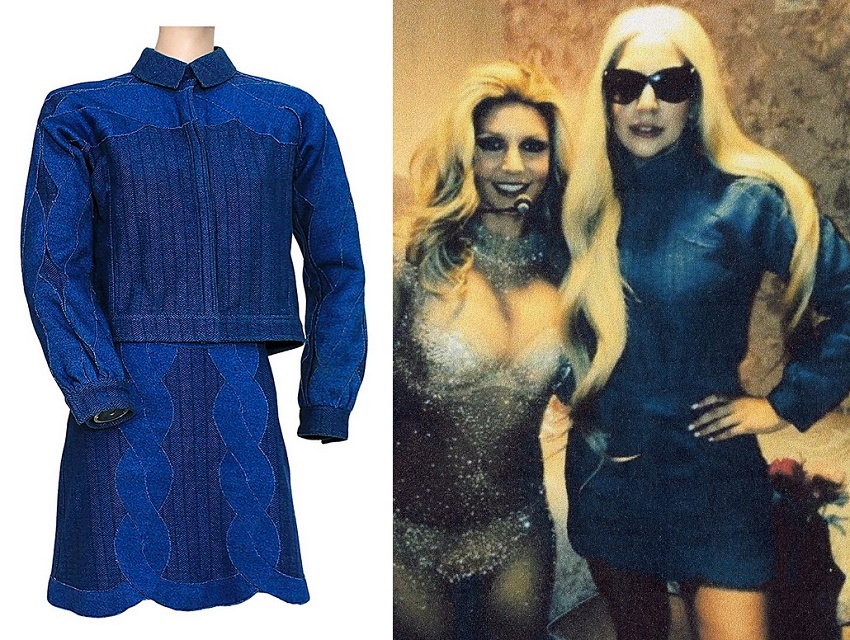 Back in 2018, an elaborate black studded body suit worn on stage by Gaga during the 2012 Born This Way tour sold at the same auction house for $19,976, doubling its top estimate.
And this time around the sale features another risqué bondage costume from the same tour, worn on-stage in South Korea, which is estimated to fetch $15,000 – $18,000.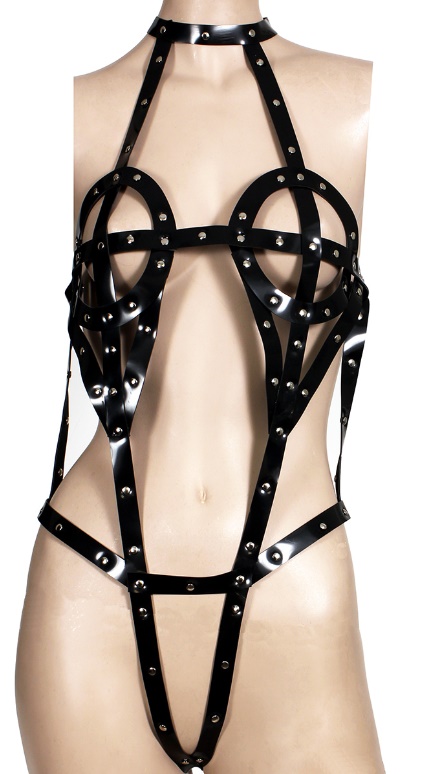 Another tour item on offer is a custom purple dress covered in huge ruffles, worn by Gaga onscreen in a video which played on-stage during the 'Trapped' segment of her Joanne World Tour, valued at $16,000 – $20,000.
And perhaps the most simple and elegant item on offer is a classic white silk evening gown, worn by Gaga in promotional shots for her appearance as The Countess in American Horror Story: Hotel, estimated at $10,000 – $15,000.
With many of Gaga's outfits now on display as part of the Haus of Gaga exhibition in Las Vegas, bidders in the online auction could well be snapping up future museum pieces when the sale closes on Friday evening.