The dress worn by Lady Gaga at the 2019 Golden Globe awards caused controversy after it went up for auction in the U.S this week.
The Valentino Haute Couture gown was offered for sale at Nate D. Sanders on October 31 with a minimum bid of $8,000.
Gaga wowed the crowds back in January when she appeared on the red carpet wearing the unique periwinkle blue dress, which had been designed for the star by Valentino Creative Director Pierpaolo Piccioli.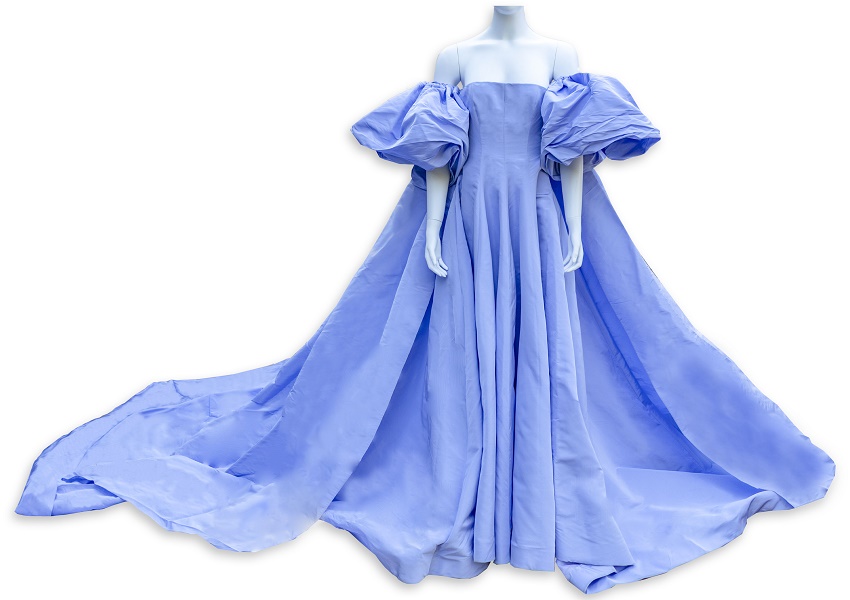 She went on to win the award for best original song for 'Shallow' in 'A Star Is Born', making her the first person in history to win a Golden Globe, an Academy Award, a Grammy and a BAFTA in the same year.
The dress, which includes a stunning 10ft-long detachable train, was believed to be a homage to a similar outfit worn by Judy Garland in the original 1954 version of 'A Star Is Born'.
However, the moment the sale was revealed, the Valentino fashion house announced that they believed the dress had in fact been stolen after the ceremony.
According to a letter of provenance, the dress was discovered in Gaga's room after she checked out by a long-serving maid at the Beverly Hilton Hotel where the Golden Globes took place.
The maid handed the dress in to the hotel's lost property office, where it remained unclaimed for the next eight months, before it was eventually returned to her last month.
The maid claimed that Gaga deliberately left the dress as a gift for her – but Valentino stated the dress was simply on loan, and was never Gaga's to give away.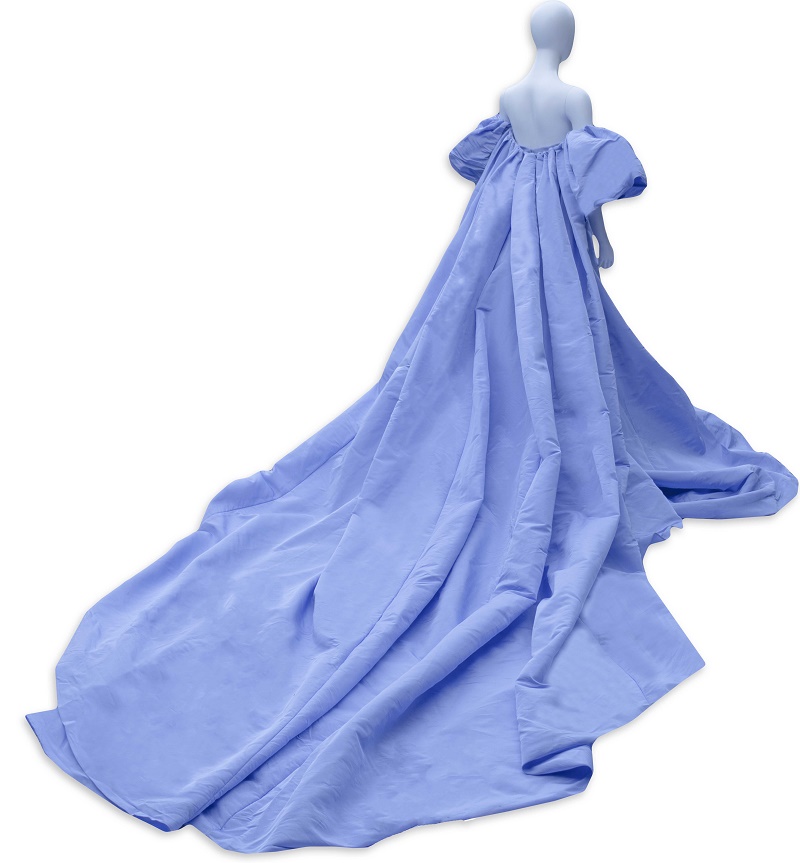 In response to the announcement of the auction, Valentino reported the dress as stolen to the Beverly Hills Police on October 25, and an investigation was launched.
But having found no evidence of a crime, the police left it up to the auction house, the hotel and designer to resolve the matter privately.
Nate D. Sanders asserted that the maid has the legal right to sell the dress, and believed it could fetch between $20,000 and $40,000.
Even at that significant sum, the dress would have proved a bargain – as Valentino Haute Couture gowns usually start at around $150,000.
But with arguments over the ownership of the dress set to rumble on, it vanished from the company's website – apparently pulled from the auction catalogue at the last minute.
Whether the long-serving maid will get to keep her "gift" from Gaga remains to be seen.
But for now at least, Gaga's legion of fans will have to wait for another chance to acquire a piece from her remarkable wardrobe.