The iconic Keep Calm and Carry On poster was rediscovered in a Northumberland bookstore in 2000.
On August 1, one of around 17 surviving originals will cross the block in Swann Auction Galleries' Vintage Poster sale with a valuation of $12,000-18,000.
Keep Calm and Carry On wasn't always a meme. It was one of a series of three "Home Publicity" posters originally designed by the British civil service in 1939. The aim was to bolster public morale during the war years.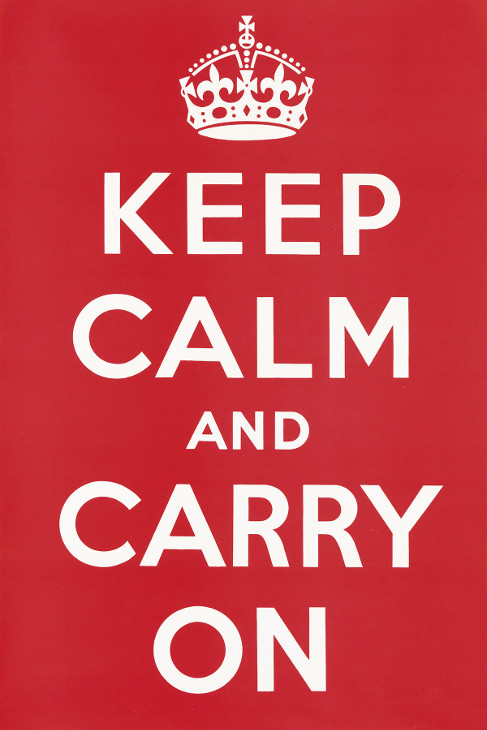 All three are printed in the same distinctive white font, against a block colour background. The first was released in September 1939 and reads "Freedom is in Peril, Defend it With All Your Might". The second, issued in October 1939, says: "Your Courage, Your Cheerfulness, Your Resolution, Will Bring Us Victory".
However, they were swiftly taken down when it became clear people found them pompous and overly dramatic. The start of the second world war began with something of a whimper, with the British and French focused on cutting off German supply lines rather than full scale warfare, so the Britons didn't have a sense of immediate danger.
Keep Calm and Carry On was designed to be issued in the event of a full scale attack, but the backlash to the Home Publicity campaign was such it was never released – even though around 2.5m copies were printed. They were shelved somewhere in the bowels of Whitehall. The majority were destroyed, leaving only around 17 originals today.
It's an irony that the Blitz, which began the following year, was exactly the circumstance this poster was created for.
An exceptional copy of James Montgomery's 1917 American recruitment poster I Want You For U.S. Army (1917) will also feature with an estimate of $7,000-10,000.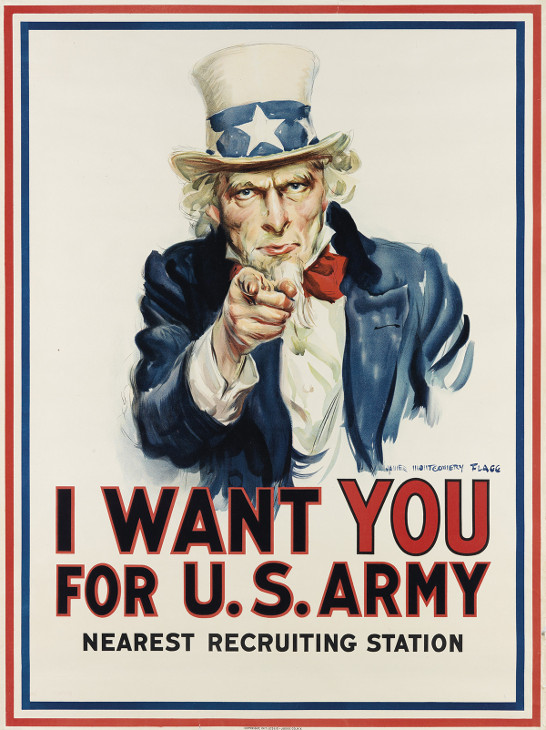 Another classic propaganda poster, designed to increase US enlistment during the first world war, is selling at Potter & Potter Auctions on July 28.