Christie's Old Master sale pulled in an impressive £31.1m ($41.2m) in London on July 5.
Ludovico Caracci's Portrait of Carlo Alberto Rati Opizzoni was the star lot, achieving £5m ($6.6m).
That's a considerable increase on the £1.8m ($2.3m) paid for the same work in 2005.
Caracci (1555-1619) is an insider's choice. He was an early baroque painter who specialised in frescos and was particularly skilled in creating atmosphere.
Carlo Opizzoni, meanwhile, was a member of a wealthy Bolognese family. He's depicted against a moody backdrop, which shows Bologna's iconic Asinelli and Garisenda towers. Caracci captures his sheer black amour particularly well here.
Rembrandt's extraordinary print Ecce Homo (Christ Presented to the People) achieved £2.6m ($3.4m).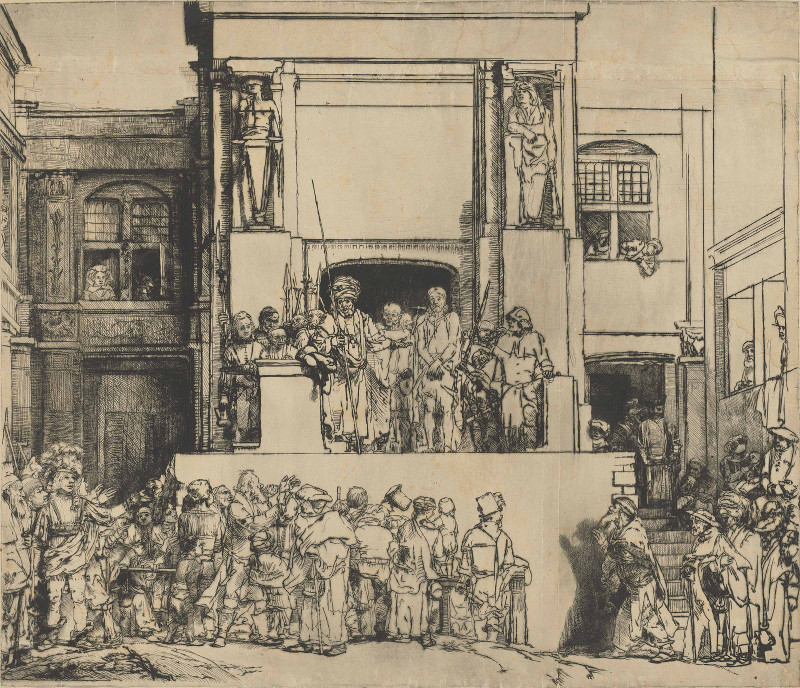 Dating to 1655, the work shows the moment where Pontias Pilate puts the judgement of Jesus in the hands of the crowd. The buildings behind are Dutch in style, as is the clothing of the assembled crowd. It's a re-imagining of this key Biblical scene for a contemporary European audience.
Christie's prints specialist Tim Schmelcher said: "It is hardly possible to experience Rembrandt's intentions, thought and work process with greater intensity and immediacy than by close observation of this work…
"Rembrandt essentially executed a huge drawing on copper, while making full use of the rich, inky effects, intense contrasts and graphic clarity that can only be achieved in print.
"Ecce Homo is the culmination of Rembrandt's obsessive engagement with printmaking."
A view of Venice's Grand Canal by Bernardo Bellotto was another highlight, with a final bid of £2.1m ($2.7m).
Bellotto learned his trade from his uncle, the renowned view painter Canaletto. This piece is based on a known composition by Canaletto (and would probably once have been sold as the genuine article too). Views of Venice were extremely popular souvenirs for wealthy young Britons undertaking their Grand Tour of Europe.