An original 1933 poster for The Invisible Man will lead a Heritage Auctions sale of rare movie posters in Dallas next month.
The Invisible Man one-sheet poster is expected to fetch up to $250,000 when it hits the block for the first time in March 21 – 22.
The auction will also include rare vintage posters for classics such as Casablanca, Stagecoach, The Jazz Singer and Attack of the 50ft Woman.
Based on H.G Wells' 1897 novel, The Invisible Man is considered one of Universal Studios' most acclaimed and successful horror movies of the 1930s.
The combination of remarkable special effects, Claude Rains' superb performance as the deranged Dr Jack Griffin, and the work of director James Whale made the film the studio's biggest hit since Frankenstein.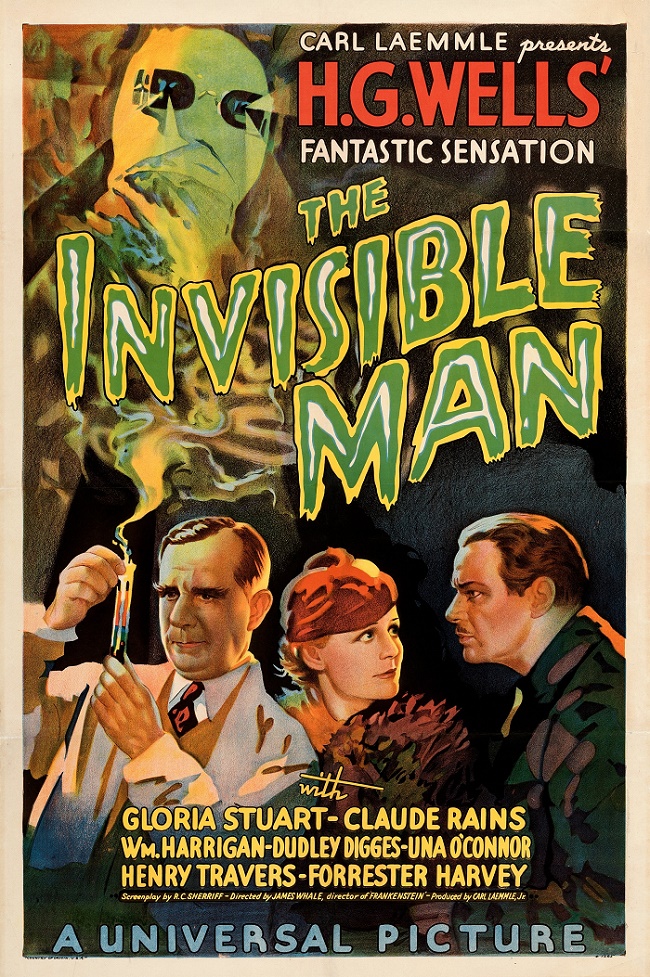 It spawned a number of sequels, and cemented the character amongst Universal's iconic cast of monsters alongside Dracula, Frankenstein, The Mummy and The Wolf Man.
Today original 1930s posters featuring those characters are by far the most valuable and sought-after in the hobby, regularly achieving six-figure sums at auction.
The Invisible Man 'style-B' one-sheet poster is one of only a handful in existence and features artwork by Karoly Grosz, Universal Studios' advertising art director of the era.
The last time Heritage Auctions offered an original Invisible Man poster was back in 2017, when an ultra-rare teaser poster also designed by Grosz sold for $275,000.
The current auction record for any movie poster was also set by Heritage Auctions in 2017, when a 1931 one-sheet poster for Dracula starring Bela Lugosi sold for $525,800.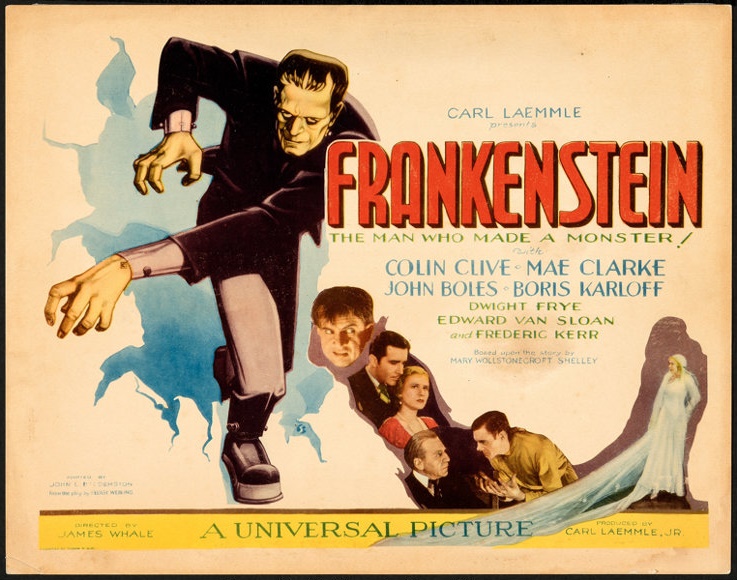 The March 2020 auction will also offer horror fans another significant rarity, in the form of a 1931 Frankenstein lobby card.
Described as a "corner stone" of any major collection, the card features Boris Karloff as the film's magnificent monster and comes to auction for the first time in more than a decade with an estimate of up to $100,000.
Further highlights will include a poster for the 1953 Italian re-release of Casablanca, valued at $50,000 – $100,000; a one-sheet for the 1935 Bette Davis thriller Bordertown, estimated at $40,000 – $80,000; a 1939 one-sheet for the influential western Stagecoach, priced at $30,000 – $60,000; and an enormous six-sheet poster for the landmark 1927 'talkie' The Jazz Singer, estimated at $25,000 – $50,000.