A pair of John Lennon's famous round glasses is up for auction this month, as part of a dedicated sale of Beatles memorabilia at Sotheby's.
The auction runs from September 23 until October 1, and includes personal items, autographs, artwork, posters,records and ephemera relating to the Fab Four.
Sotheby's last Beatles auction in December 2019 included a pair of Lennon's sunglasses which sold for $183,000, soaring far above their estimate of $8,000 – $10,000.
The auction house will be hoping for a similar result this time around, although the glasses carry a higher pre-sale estimate of approximately $39,000 – $52,000.
The glasses come from the collection of Dorothy Jarlett, Lennon's beloved housekeeper who managed his Kenwood home from 1964 until 1968 and often looked after his son Julian.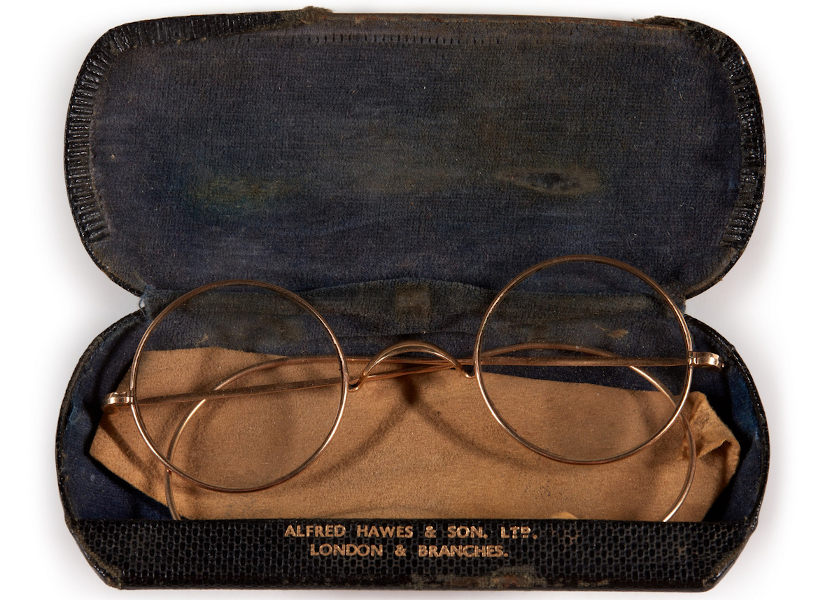 The most intriguing aspect of the sale is the date of the glasses themselves, which come housed inside a case marked "Alfred Hawes & Son, Ltd. | London & Branches"
John Lennon was famously near-sighted, and wore contact lenses throughout his early years with The Beatles as he was too embarrassed to wear glasses.
He first began wearing his famous round 'granny' glasses in public in 1966, having adopted them for his character Private Gripweed in the Richard Lester film How I Won The War.
But according to the Jarlett family, Lennon gave them to 'Aunty Dot' in 1965, so her brother could wear them to a fancy dress party based on the 'Just William' series of children's books.
If the date is correct it would make them one of the earliest – and perhaps even the very first – pair of round glasses John Lennon ever owned.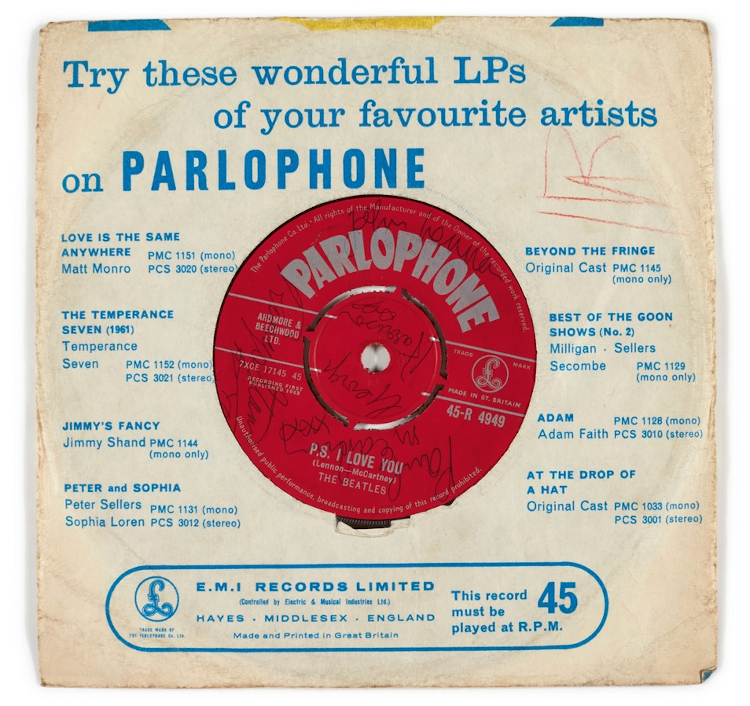 The auction will also include a pair of original curtains from Lennon's drawing room at Kenwood, estimated at £3,000 – £5,000; one of his school detention sheets from Quarry Bank Grammar School, circa 1954, also valued at £3,000 – £5,000; and a belt he gave to fellow musician Tony Sheridan in Hamburg, circa 1962, estimated at £4,000 – £6,000.
Elsewhere, major autograph highlights include a rare signed first pressing of The Beatles's first single, 'Love Me Do'' estimated at £15,000 – £20,000.
And further fascinating lots include Beatles manager Brian Epstein's wristwatch and personal address book, a 1964 Ivor Novello award presented to the band for Can't Buy Me Love, and a gigantic mural-sized photograph of the 1964 meeting between the band and Muhammad Ali.