Gold bars recovered from one of America's most infamous shipwrecks will be offered for sale at Heritage Auctions next month.
The three ingots were part of a huge consignment of gold which sank aboard the SS Central America in 1857.
They were later recovered from the wreck by treasure hunters in 1988, as part of a haul worth an estimated $150 million.
Together, the three historic bars could fetch more than $200,000 as part of Heritage Auctions' U.S Coins Signature Auction in Dallas on March 14-16.
The SS Central America left the Panamanian port of Colón on September 3, 1857, carrying 477 passengers, 101 crew members and 10 short tons of gold.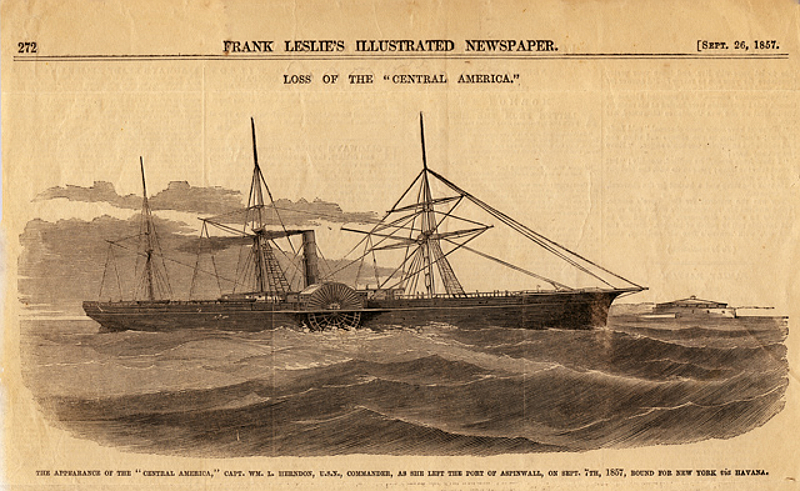 The gold had originally been prospected by pioneers and miners during the California Gold Rush, and was on its way to New York when the tragedy struck.
Following a stop in Havana, the ship was caught in a hurricane off the coast of the Carolinas which shredded her sails and damaged the hull beyond repair.
Although 153 passengers, primarily women and children, managed to escape in lifeboats to passing ships, 425 people were lost at sea and the entire cargo of gold went down with the ship.
The loss of life was one of the biggest tragedies in U.S navigational history, and the loss of the gold caused unprecedented financial chaos.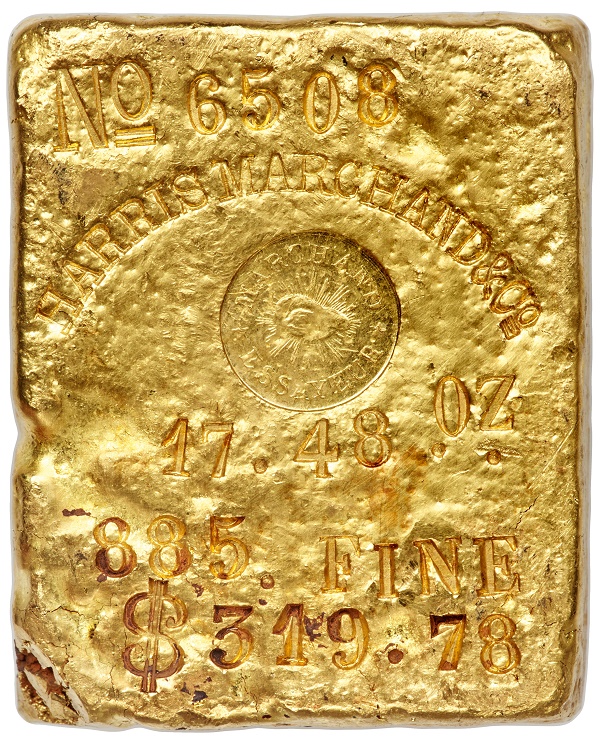 In late 1857 the nation was in the grip of a financial downturn, and several New York banks were desperately awaiting the shipment to top up their reserves.
The estimated value of the gold on board the SS Central America was $8 million, the equivalent to around $300 million today.
News of the sinking caused hysteria amongst investors and led to the 'Panic of 1857', the first truly worldwide economic crisis from which many U.S banks never recovered.
For the next 130 years the legend of the SS Central America's lost treasure grew, and it became known as 'The Ship of Gold'.
Finally in 1988 the wreck of the ship was discovered by the Columbus-America Discovery Group, led by Tommy Gregory Thompson.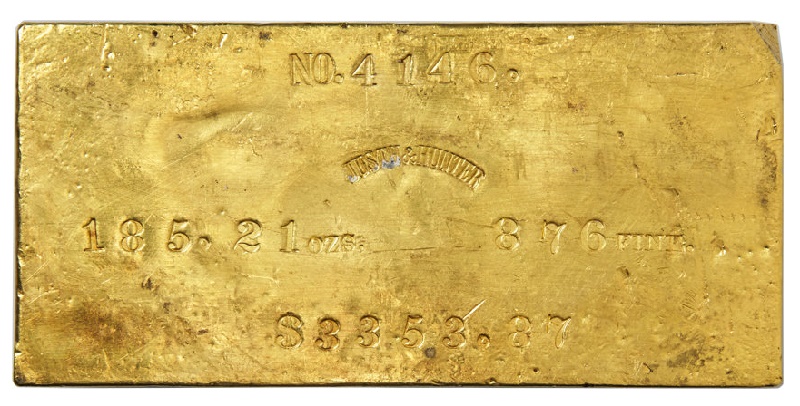 The gold his team recovered was the greatest treasure discovery in American history, and Thompson made $52 million from the sale of the antique gold bars and coins.
They included the largest gold ingot recovered from the wreck of the SS Central America, nicknamed 'Eureka', which weighed 80 lb (36 kg) and sold for $8 million – setting a then-world record as the most expensive piece of currency ever sold.
However, he then refused to pay off his investors and disappeared in 2012, sparking a three-year manhunt which eventually led to his arrest.
To this day Thompson remains in jail, and the rest of the missing gold is yet to be recovered.
But for collectors seeking a piece of the legend, the Heritage sale will offer a chance to acquire a piece of treasure more than 160 years in the making.