A racquetball used by Elvis Presley just hours before his death is heading for auction in the U.S next month.
The blue rubber ball is expected to fetch up to $8,000 when it goes up for sale on March 20, as part of GWS Auctions' Archives of Hollywood & Music sale.
The ball originates from the personal collection of Presley's cousin Billy Smith, who shared the racquetball court with him during his fateful final hours on August 16, 1977.
Elvis was first introduced to racquetball in November 1973 by Dean Nichopolos, the son of his personal physician Dr. George Nichopoulos, known simply as 'Dr. Nick'.
He instantly fell in love with the sport, and for the next two years Elvis and his crew would turn up at racquetball courts across Memphis, often playing until the early hours and attracting crowds of amused onlookers.
Presley enjoyed the game so much that in 1975 spent an estimated $200,000 on his own personal racquetball court and gym at Graceland, so he could play whenever he wanted to without leaving home.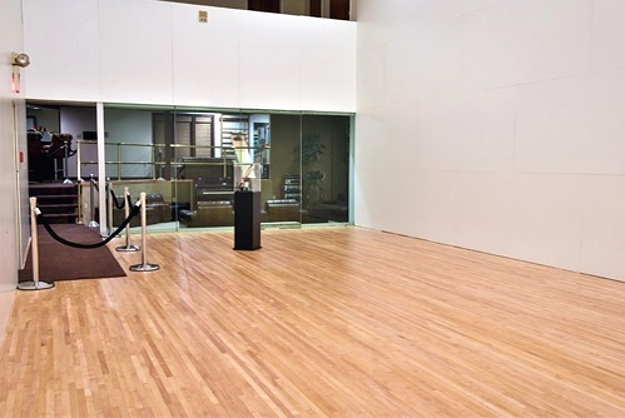 It was there, on the morning of his death, that Elvis played his final game.
Unable to sleep in the early hours, he called his cousin (who lived in a property behind the Graceland mansion) and asked him to join him at the racquetball court.
They were joined by Billy's wife Jo and Elvis' girlfriend Ginger Alden, and together the foursome played a few games until Elvis grew tired.
He then sat down at a piano with the group and sang the last song of his life, 'Blue Eyes Crying in the Rain', before returning to bed to read.
Just a few hours later, Ginger Alden discovered Elvis on the floor of his bathroom and he was rushed to hospital – but to no avail. The King of Rock and Roll was dead at 42.
Items used by Elvis on the day he died are remarkably rare, given that he spent much of that day in bed and passed away at approximately 2.00pm.
For over four decades his bedroom and the bathroom where he died have remained untouched, with all his personal items in the same place he left them.
In August 2015, one of the racquetball gloves worn by Elvis during his last game sold during an auction at Graceland for $5,000.
For years the Graceland racquetball court was transformed into a museum packed with Elvis' awards and costumes; but in 2017 it was restored to its original condition, and now fans can see where he spent some of his last hours on Earth.
The GWS Auctions sale will offer numerous other pieces of Elvis memorabilia, including jewelry, clothing and personal items.
Notable lots will include Elvis' tuxedo from the 1969 film Trouble With Girls; his Martin D-18 Blonde Face acoustic guitar; his Smith & Wesson Chief Special .38 handgun, engraved with his own 'TCB' logo; and a pair of his iconic 1970s custom Gold & Silver 'TCB' sunglasses.
Amongst the more unusual items up for grabs are Elvis' Schick Pro 1200 hair dryer; a pair of his Smith and Wesson police-issue handcuffs; his black Maglite flashlight; and his personal set of President Nixon Re-Election bumper stickers.