Christopher Reeve's "Evil Superman" costume from Superman III (1983) was among the stars of a recent movie memorabilia sale at Julien's Auctions.
The costume is darker than the others used in the film. It featured in a sequence where Superman was exposed to Synthetic Kryptonite and split into two separate people. The lot realised $200,000, a massive increase on its $40,000 valuation.
The consignor acquired the piece from Jim Hambrick, founder of the Super Museum in Metropolis, Illinois. This sleepy town was named the Man of Steel's official hometown in 1972.
The auction house comments: "Full costumes are rare, with the cape, belts and boots being the most difficult pieces to find…
"…this costume has been evaluated by a third-party expert who has identified the features and 'tells' of an authentic example of a production made and used Superman costume.
"In his evaluation, he has found that the distinctive custom fabric used for the genuine costumes in these films is correct, featuring the shimmering material woven in the distinctive pattern used exclusively by Bermans & Nathans for all of its production-made Superman costumes."
The Fonz's motorbike from classic US sitcom Happy Days (1974-1984) also sold well, pulling in a final bid of $179,200.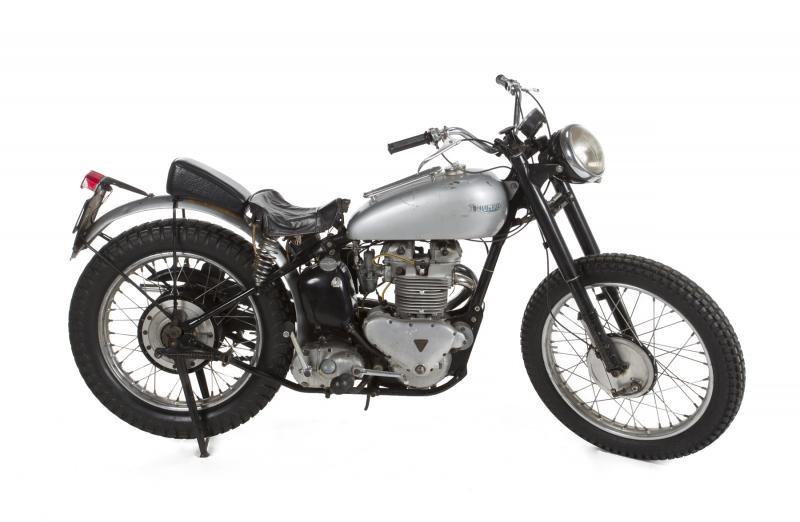 The real surprise was a signed photograph from Marilyn Monroe, which made $44,800 against a $6,000 estimate.
The lot is inscribed: "To Buddy/ It's a pleasure to work with you/ Marilyn Monroe."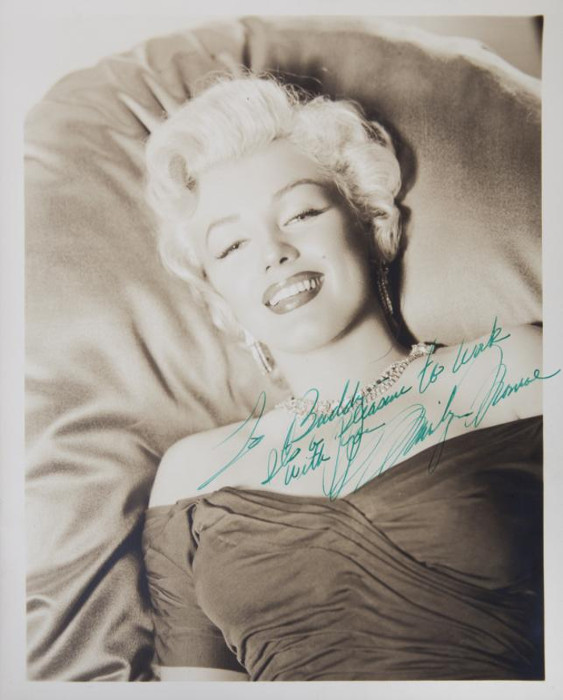 The image shows Marilyn in a reclining position, her head against a satin cushion. This is among the rarer examples of her headshot and typically attracts big bids at auction. One made out to Gentlemen Prefer Blondes cast member Drusilla Davis sold for $27,684 at Nate D Sanders in April this year.
Another, inscribed for her long-time choreographer Jack Cole, realised $33,233 at RR Auction in 2014.
There's no word on who Buddy might have been, but given the result it's clear someone has an idea.
Check out our roundup of the incredible selection of Star Wars memorabilia featured in the sale.