Han Solo's blaster from Return of the Jedi has sold at auction in Las Vegas for $550,000, making it one of the most expensive movie props of all time.
The iconic Star Wars weapon, used onscreen by Harrison Ford throughout the 1983 film, was the top lot of the recent June 23 Hollywood Icons sale at Julien's Auctions.
"The Han Solo blaster is one of the most exciting offerings of genuine Star Wars movie prop memorabilia ever to come to auction given the provenance of this piece coming directly from the Art Director from Return of the Jedi," said Martin Nolan, executive director of Julien's Auctions.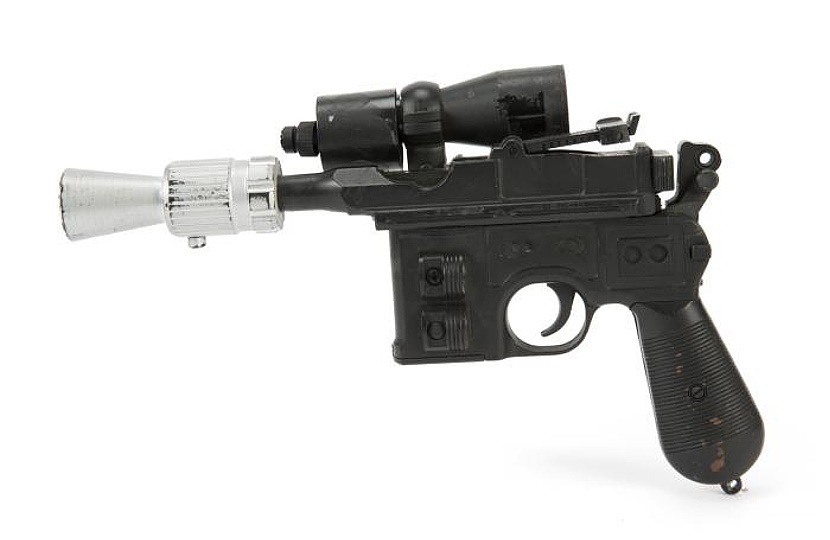 The prop was built by the Oscar-winning Star Wars production team using a model Mauser C96 Broomhandle pistol, and features extensively in scenes set on the moon of Endor.
Once filming was over the blaster was gifted to art director James L Schoppe, who kept it in his personal collection for decades before consigning it to auction.
Schoppe's collection also included a rare Imperial Biker Scout blaster, which trebled its top estimate to sell for $90,624; and a primitive Ewok hand axe, which sold for $11,250.
It isn't the first time Han Solo's blaster has hit the auction block. Back in December 2013, another example used by Ford in both The Empire Strikes Back and Return of the Jedi sold at Profiles in History for $246,000.
That sale set a then-record price for any prop Star Wars weapon – a price that last weekend's sale blasted into pieces by more than $300,000, illustrating the dramatic rise in value of original Star Wars props and costumes.
It also surpassed the more recent sale of Luke Skywalker's lightsaber from Star Wars and The Empire Strikes Back, which fetched a record $450,000 at Profiles in History in 2017.
As Solo himself would say: "Hokey religions and ancient weapons are no match for a good blaster at your side, kid."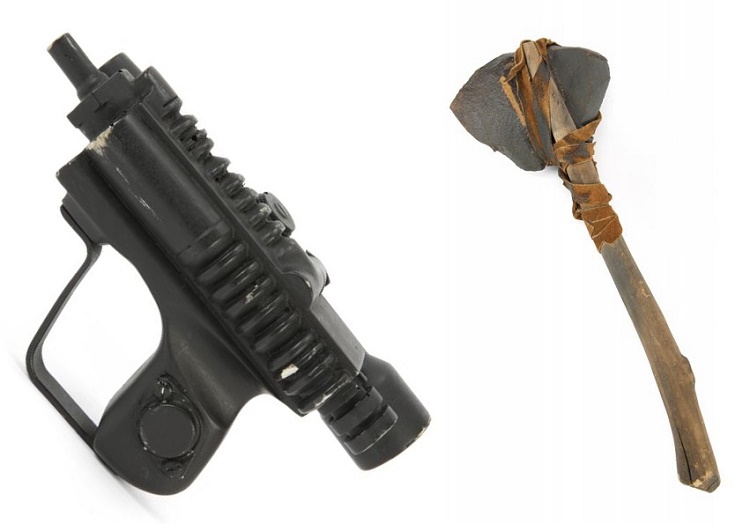 According to reports, the winning bidder of both the lightsaber and the current blaster is Ripley's Believe It or Not!, which plans to exhibit the iconic props in one of its museums across the US.
The company's Star Wars memorabilia collection already includes oddities such as clumps of Chewbacca hair, Michelangelo's "Pieta" reimagined with Chewbacca cradling Han Solo made from duct tape, and portraits of Star Wars characters made from staples.
It may have fetched over half a million dollars, but Han Solo's blaster is still a few parsecs away from the overall record for a piece of Star Wars memorabilia. That was set in July 2017, when a life-sized R2-D2 made with parts from five different Star Wars movies sold for $2.75m.