Olivia Newton-John's famous 'bad girl' outfit from the hit movie 'Grease' has sold for more than $400,000 at Julien's Auctions in Beverly Hills.
The screen-worn black leather jacket and skin-tight satin pants hit the block on November 2, as part of an auction of Newton-John's personal memorabilia collection.
Having been described as "one of the most famous movie costumes of all time", the two items sold separately for a combined price of $405,700.
In total the auction achieved a result of $2.4 million, with proceeds set to benefit the Olivia Newton-John Cancer Wellness & Research Centre in Australia.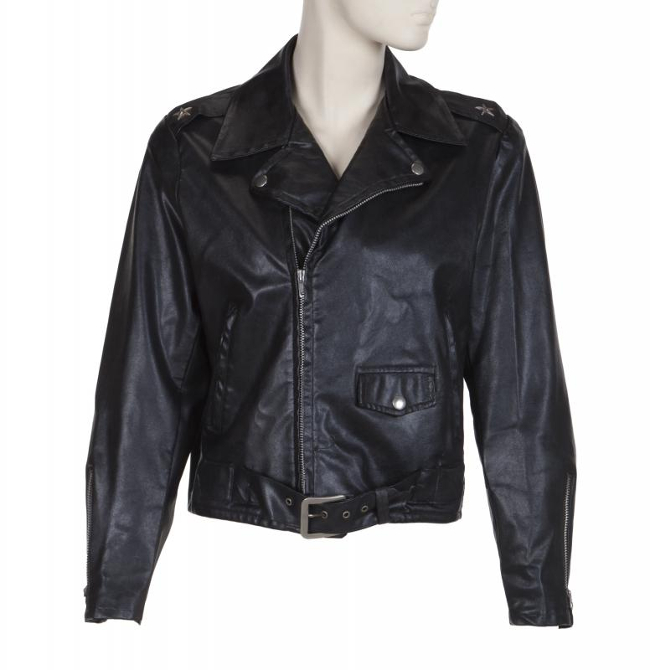 Originally released in 1978, Grease remains one of the most successful and popular movie musicals of all-time.
The film marked the major acting debut of Newton-John, who had already found fame as a chart-topping country music star in the U.S, having begun her career as a child performer in Australia.
She played Sandy, an Australian exchange student who falls in love with John Travolta's sensitive greaser Danny and transforms from prim, shy and retiring "Sandy #1" into the chain-smoking, black leather-wearing bad girl "Sandy #2".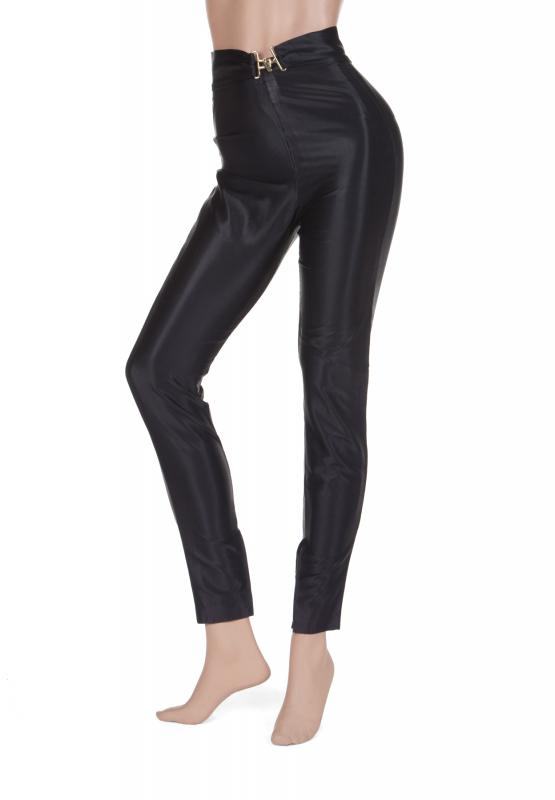 Newton-John later recalled the transformation in her autobiography Don't Stop Believin':
"Sandy #2 was deliciously wild and there was a great build-up of excitement inside me to finally bring her to life. The first step was the costume department. It was decided that Sandy #1 would have to ditch the poodle skirts and prim high collars and wear all black, leaving nothing to the imagination.
"[Costume designer] Albert Wolsky didn't disappoint. He found these body-hugging, high-waist, skin-tight, black sharkskin pants (even better than leather!) that were actually from the 1950s.
"They were so old, and there was just one pair, so there was no room for error. One rip and disaster. When I tried on those pants for the first time, the zipper was broken and Albert didn't want to rip them trying to put in a new one or remove the old one. Instead, I'd be sewn into them each morning!"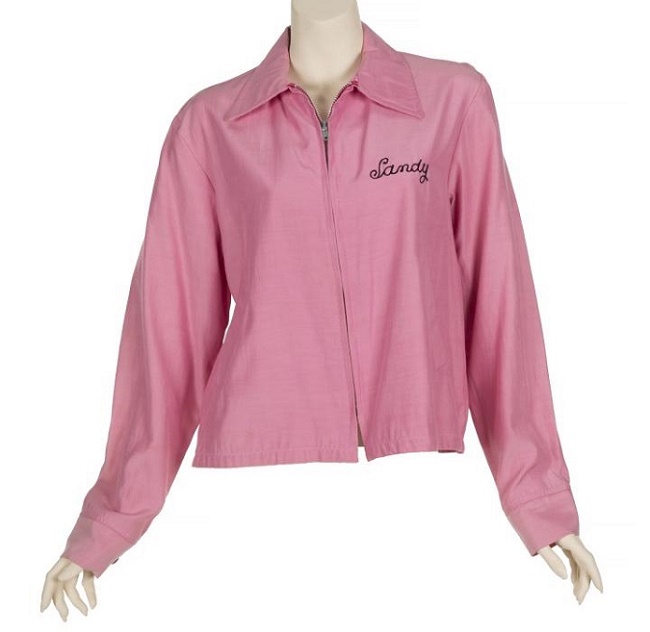 After filming ended, Newton-John took the costume home and kept it in her own collection for more than 40 years, wearing it occasionally for concerts and events.
The sale also included another of Newton-John's famous Grease costumes, as her personalized 'Pink Ladies' gang jacket sold for $50,000 – more than 12 times its original estimate.
Further highlights from the sale included a poster for the film signed by cast and crew members, which sold for $64,000; an original copy of the Grease script signed by Newton-John and Travolta, which sold for $35,200; and a handwritten copy of the lyrics to 'You're the One That I Want', also signed by the pair, which sold for $12,500.