Bilbo Baggins' pipe and Superman's cape are amongst the leading highlights in Julien's upcoming Hollywood Icons and Idols auction on December 16.
The pipe was used (and smoked) on-screen by Ian Holm in the first film of Peter Jackson's trilogy, Lord of the Rings: The Fellowship of the Ring.
In 2001 Jackson gave the pipe as a 50th birthday gift to Randall William Cook, the animation director who won three Academy Awards for his work on the Lord of the Rings trilogy.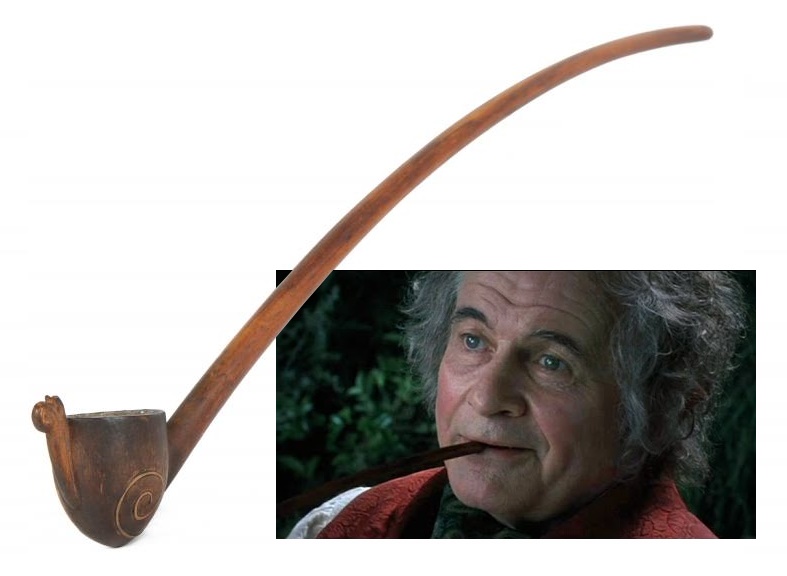 The pipe comes along with Jackson's original note, which reads:
"Happy Birthday, Randy!! Another 61 years to go until you reach the grand old age of Eleventy-One, and Bilbo has made a "donation" to help you get there… enjoy!"
Having remained in Cook's personal collection for 18 years, this iconic piece of LOTR memorabilia is now estimated to sell for $100,000 – $120,000.
But if Middle Earth pipe-weed isn't your thing, then how about an original Superman cape worn by Christopher Reeve in the classic 1978 film?
The cape was originally a competition prize, presented to a fan who correctly answered 25 questions about the Man of Steel in a 1979 issue of the Superman comic book.
The lucky winner's entry was pulled out of a hat by Christopher Reeve himself, and he received the cape along with a letter from DC Comics President Sol Harrison and Editor Jack C. Harris, which read in part:
"Congratulations! Your expertise in SUPERMAN lore has won for you the first prize… the actual cape worn by actor Christopher Reeve in his portrayal of the MAN OF STEEL.
"We're proud to have fans such as you, who are so well-versed in the legends of the American myths we're creating every day… Wear your cape in the best of health!"
Offered with superb history and provenance, the cape is now expected to sell for $100,000 – $200,000.
Further notable screen-worn costumes on offer include William Shatner's Captain Kirk Starfleet Tunic from Star Trek: The Wrath of Kahn, estimated at $80,000 – $100,000; and Dan Aykroyd's Ray Stantz jumpsuit from Ghostbusters II, estimated at $20,000 – $40,000.
The auction's most valuable lot is the first Husqvarna motorcycle owned by Steve McQueen.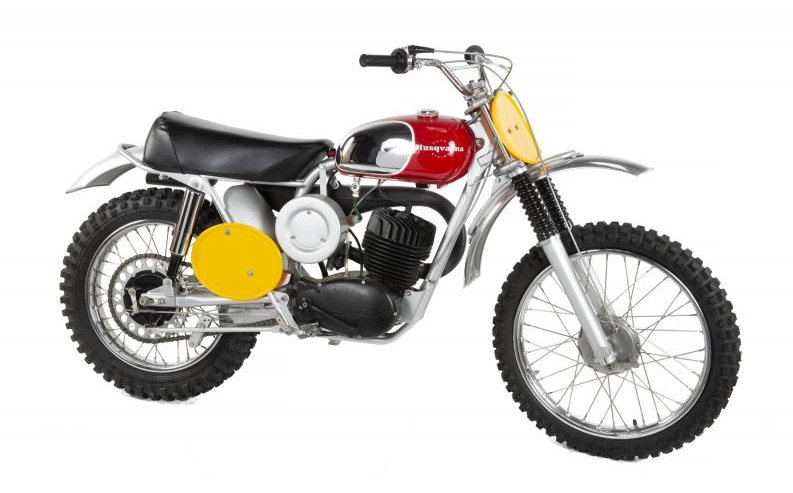 McQueen was a passionate motorcycle racer throughout his life, and machines originally owned by him are highly sought-after by collectors today.
The 1968 Husqvarna Viking 360 motorcycle was the first McQueen acquired from the Swedish marque, beginning a long association with the company, and comes with an estimate of $150,000 – $200,000.
Other unique and unusual lots up for grabs include a detailed miniature model of Alcatraz prison, used by both the FBI and producers of the 1979 movie Escape from Alcatraz (est. $30,000 – $50,000); a copy of the first-ever Playboy magazine signed by Hugh Hefner (est. $20,000 – $30,000); and a box of Cuban cigars gifted by Fidel Castro to Muhammad Ali's biographer Howard Bingham (est. $15,000 – $20,000).