A Ford Thunderbird once owned by Marilyn Monroe has sold for $490,000 at Julien's Auctions in Beverly Hills, having been rediscovered after 50 years.
The raven black 1955 convertible is believed to be the only Marilyn Monroe-owned car in existence, and had been described as "an object of fascination to millions".
Monroe was originally given the car as a gift by her business partner Milton Greene, and owned it up until a few weeks before her tragic death in 1962.
She was regularly photographed in the car with her third husband, playwright Arthur Miller, and the couple are thought to have driven it to their wedding ceremony in San Francisco in 1956.
In 1962 Monroe gave the car to John Stasberg, son of her acting mentor and close friend Lee Strasberg, and it then disappeared for several decades.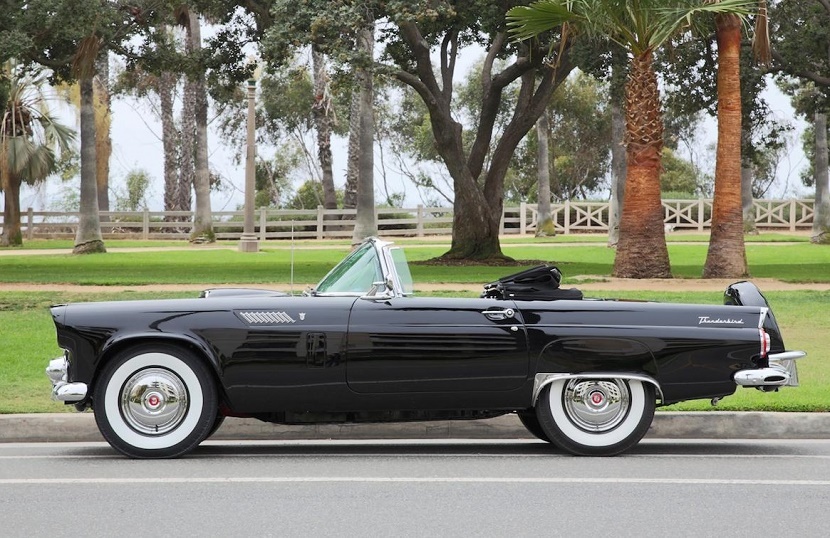 It was eventually tracked down by a collector who acquired the original ownership documents at auction in 2016, and followed the paper trail to discover its whereabouts.
"Once in a while something comes along that has a powerful magic about it, a charisma, because of everything and everyone associated with it," said company President Darren Julien.
"This wonderful black Ford Thunderbird is not only part of automotive history but comes with an aura of glamour, romance and tragedy of a true Hollywood legend."
The car was offered by Julien's during a sale of Hollywood memorabilia on November 16, which included a special section dedicated to Monroe.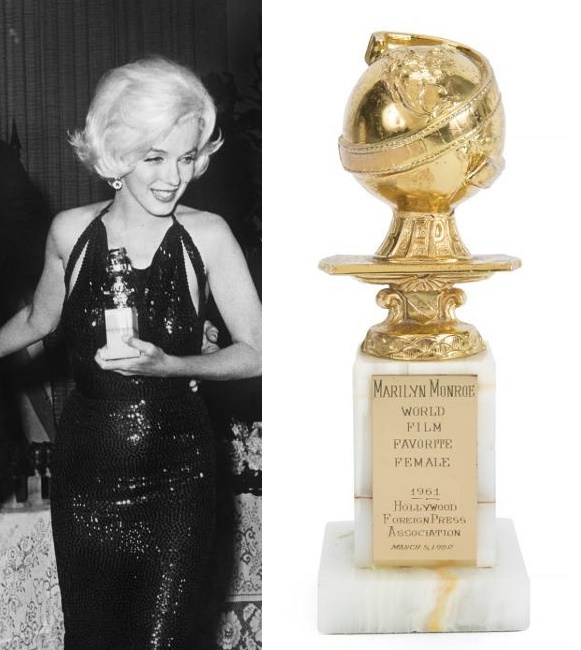 Another star lot was the final award of Monroe's life: a Golden Globe award presented in March 1962, five months before she passed away.
Monroe was given the Henrietta Award for World Film Favorite Female star of 1961, as voted for by the Hollywood Foreign Press Association, following her performance in her final finished movie The Misfits.
The award sold for a stunning $250,000, setting a new world record auction price for a Golden Globe award.
Further notable sales included a black satin blouse with matching necktie Monroe wore to a press conference at Los Angeles Airport on February 26, 1956 that sold for $43,750; her black and white checkered pants that sold for $31,250, trebling their pre-sale estimate; and a copy of Playboy Magazine issue#1 signed by Hugh Hefner, featuring Monroe as the inaugural centrefold, which sold for $32,000.