Captain America's shield from Captain America: The First Avenger could sell for more than $50,000 when it goes up for auction in Los Angeles this week.
The famous shield is amongst several Marvel movie props heading for the block at Profiles in History this week, as part of a three-day sale spanning a century of Hollywood memorabilia on December 17-19.
The prop shield is expertly painted to resemble battle-scarred Vibranium, and was made for use in the film's later action sequences when Cap was under heavy fire from Hydra soldiers.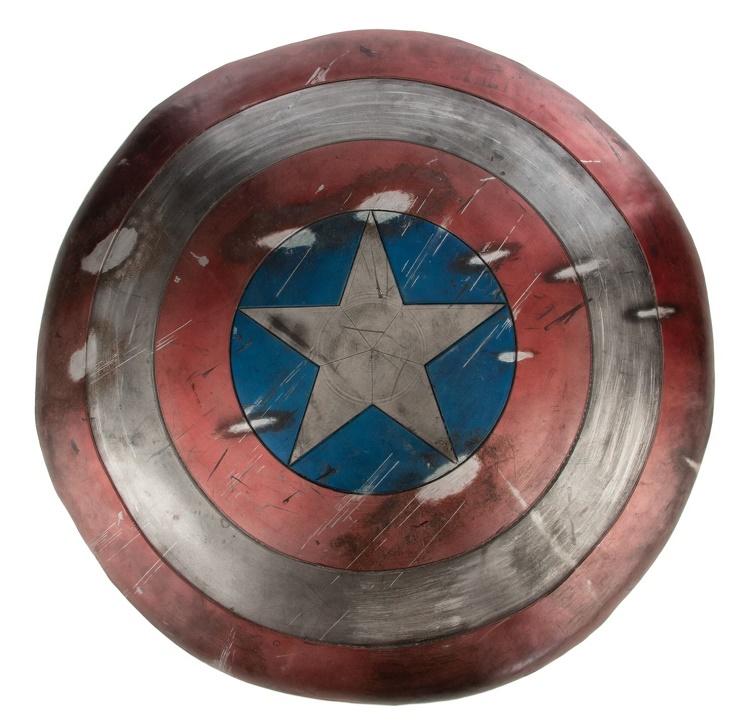 As a truly iconic piece of Marvel movie memorabilia, the shield will be offered with an estimate of $40,000 – $60,000.
The auction also offers another 'Heater'-style shield from the film, which closely resembles the original shield used by Captain America in the 1940s comic books.
The shield is the only screen-matched metal 'hero' example ever offered by the auction house, and comes with an estimate of $20,000 – $30,000.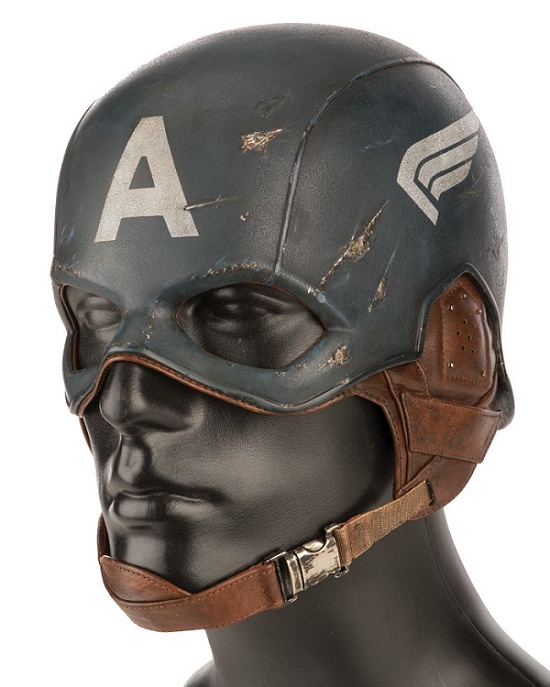 Original costume pieces from the film include a custom-made, battle-distressed combat helmet, finished to resemble blue leather-clad armor with an iconic 'A' symbol on the forehead, estimated at $20,000 – $30,000; and a Chris Evans screen-worn tunic featuring a silver star on the chest, estimated at $6,000 – $8,000.
The sale also features props from the Iron Man series, most notably a pair of 'Repulsor' gloves worn by Robert Downey Jr. in Iron Man 3 (2013).
The screen-worn gloves are rare, as most pairs did not survive the production due to their fragile foam latex construction, and come with a price tag of $6,000 – $8,000.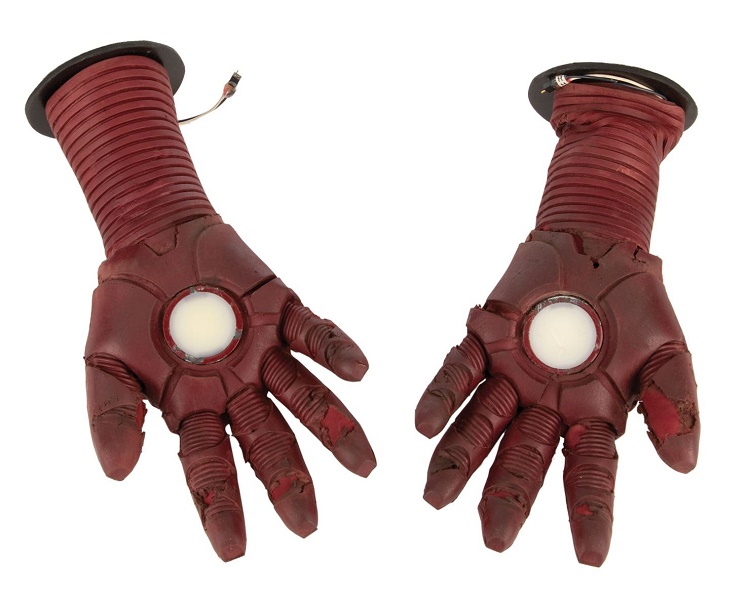 And finally, for the ultimate Marvel fan, how about a life-sized model of the man who helped inspire it all: legendary comic book creator Stan Lee.
Lee created dozens of the company's most famous comic book characters, and made cameo appearances in every Marvel movie, starting with X-Men in 2000 and ending in 2019 with a posthumous role in Avengers: Endgame.
In Captain America: The Winter Soldier (2014) he played a security guard at The Smithsonian who discovers that Cap's original WWII-era uniform is missing, and exclaims to himself "Oh man, I am so fired".
The screen-worn guard uniform and hyper-realistic rubber mannequin are estimated at $6,000 – $8,000.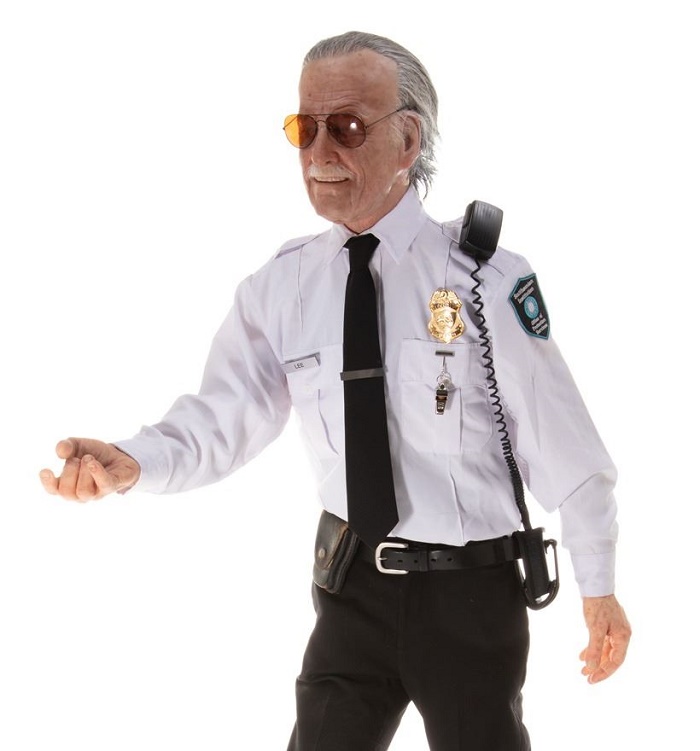 Original screen-used props from the Marvel Cinematic Universe (MCU) films rarely appear at auction, and when they do they tend to achieve impressive prices.
Since the studio first released Iron Man in 2008, the MCU has grown into the world's biggest movie franchise, with 23 films and box-office takings of $22.5 billion, cementing its place in cinematic history.
In 2017 the hero helmet worn by Chris Pratt as Star-Lord in Guardians of the Galaxy stunned auctioneers when it sold for $181,170, more than three times its high estimate.
The current auction record for memorabilia from a Marvel Cinematic Universe movie was set in 2012, when Chris Evans' suit and shield from Captain America: The First Avenger sold at Profiles in History for $233,700.