The baseball bat Babe Ruth used to hit his 500th career home run has sold at auction in the U.S for $1 million.
The online sale at SCP Auctions, which ended on December 14, saw Ruth's bat became only the second baseball bat in history to fetch a seven-figure sum at auction.
"Babe Ruth is the king of the sports collectibles marketplace," said SCP Auctions President David Kohler.
"When a fresh Ruth item of such quality and historical importance as this one surfaces, it generates tremendous excitement throughout our industry."
The current record is held by another Babe Ruth bat, used to hit the first home run at Yankee Stadium on opening day in 1923, which also sold at SCP Auctions for $1,265,000 back in 2004.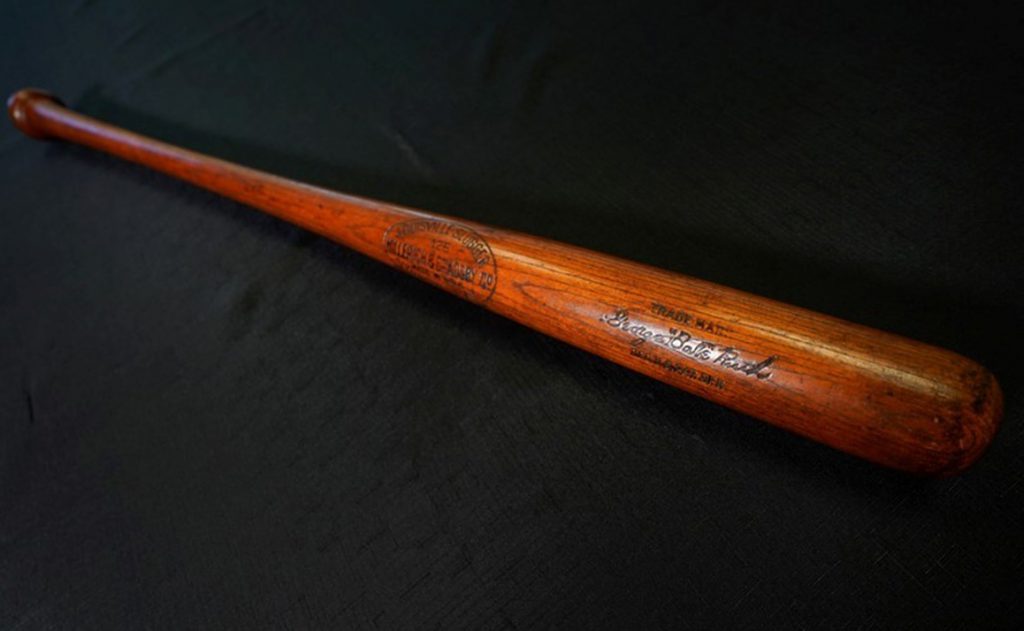 Ruth used the bat during a game against the Cleveland Indians on August 11, 1929, when he became the first player in MLB history to reach 500 career home runs.
According to newspaper reports at the time, Ruth knocked the landmark homer clean out of the park and down a nearby street, where the ball was discovered by Cleveland fan Jake Geiser.
Ruth wanted to keep the ball for himself, so ballpark officials rushed out to find it, and finally persuaded Geiser to part with it in return for another ball signed by Ruth and a $20 bill.
For years the bat remained in Ruth's collection until the mid-1940s, when he gave it as a gift to his close friend Jim Rice, mayor of Suffern in New York.
The pair often played golf and bowled together, and following his retirement from baseball Ruth was a regular dinner guest at the Rice family home.
The family kept the bat as a treasured memento and it remained hidden in a cupboard for over 75 years, with its existence completely unknown to baseball historians before it was consigned to auction earlier this year.
The bat was then authenticated and graded PSA/DNA GU 10 by experts, who hailed it as a "monumental discovery in the field of sports memorabilia".
The SCP Auctions sale featured several more items of Babe Ruth memorabilia such as a gold pocket watch presented to Ruth's family in 1999 to commemorate his place on the MLB 'All-Century' team, which sold for $68,350; and a highly rare mid-1940s Hillerich & Bradsby signed bat, which sold for $91,000.
Further baseball highlights included both the bat and ball used by Alex Rodriguez to hit his 600th career home run in 2010, which sold for $80,600 and $97,700 respectively; and Mark McGwire's 500th home run baseball, which sold for $50,125.