A treasure trove of classic Hollywood movie costumes are set to hit the auction block at Profiles in History in Los Angeles this week.
The company's two-day 'Icons & Legends' sale on November 12-13 will include outfits worn by the likes of Marilyn Monroe, John Travolta and Leonardo DiCaprio.
As we reported last month, the sale's leading lot is the world's most famous bikini – worn by Ursula Andress is the first James Bond film Dr No, and estimated at up to $500,000.
But the auction includes dozens more costumes dating from the 'Golden Hollywood' era to the present day.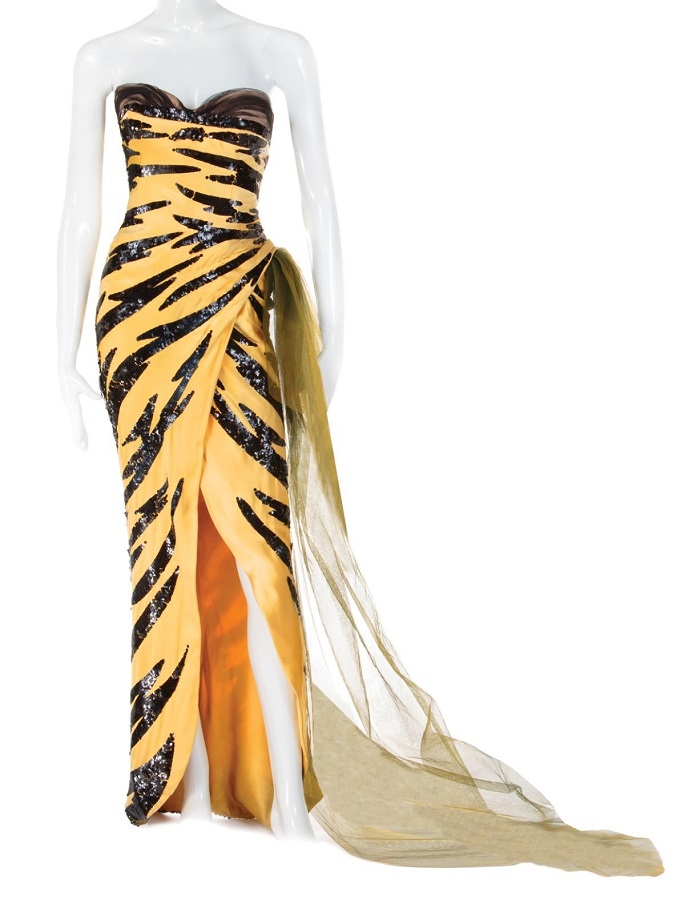 The most valuable piece is a stunning 'tiger' dress worn by Marilyn Monroe during a fantasy sequence in the 1955 film The Seven Year Itch.
Like most of Monroe's screen-worn outfits, the dress was created by famed designer Travilla and is estimated to sell for $200,000 – $300,000.
Another top lot is an elaborate period costume worn by Vivien Leigh as Scarlett O'Hara in Gone With the Wind.
Leigh wore the 'travelling' dress in several scenes from the 1939 epic, and bidding is expected to reach up to $150,000.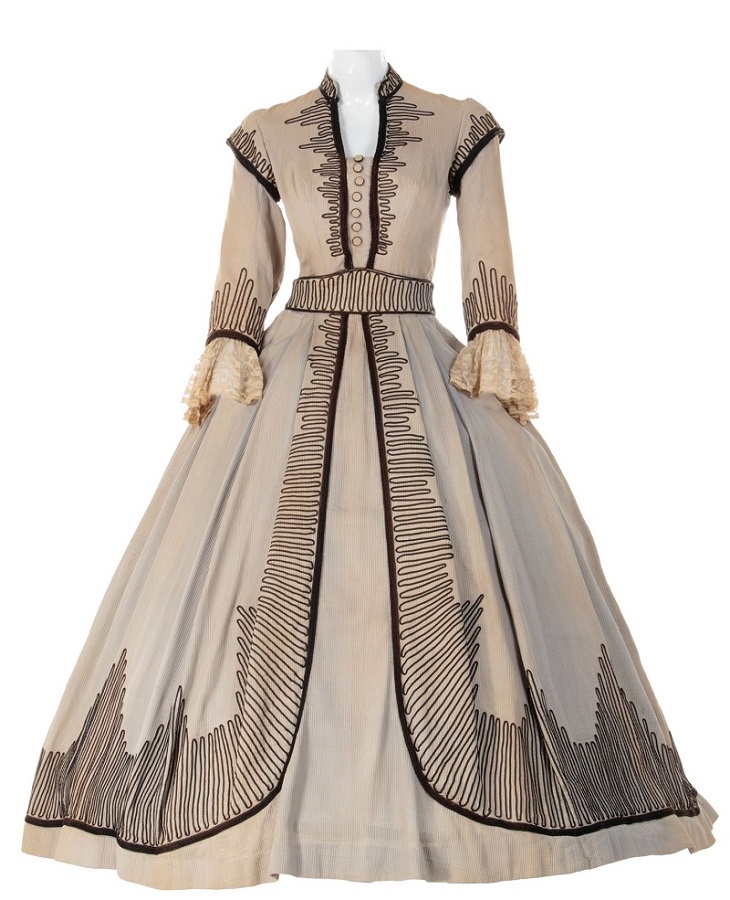 The sale also features a pair of outfits worn by the leading men in two very different – but equally iconic – dancing roles.
First is the suit worn by Gene Kelly in the classic dance sequence from the 1952 film 'Singin' in the Rain'.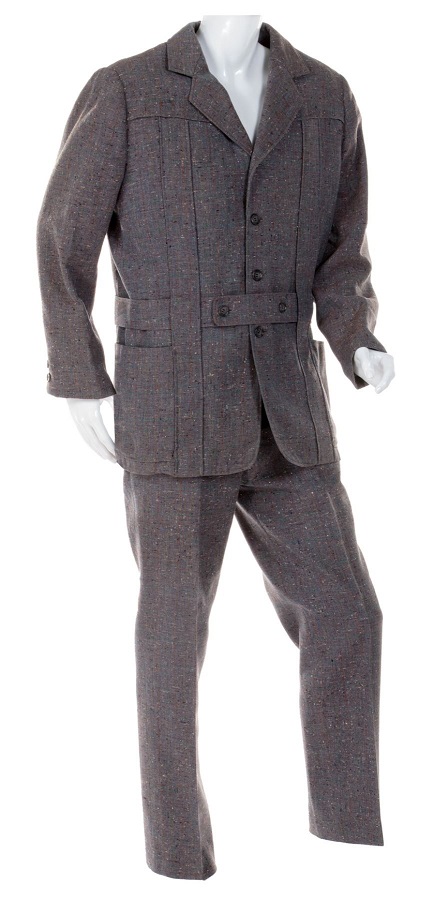 The film's title song is regarded as one of the most famous moments in Hollywood history, and the suit is expected to sell for up to $150,000.
And second is a leather jacket worn by John Travolta in the 1977 ode to disco Saturday Night Fever.
Travolta wore the jacket during the famous opening scene in which he struts down the street to 'Stayin' Alive' by the Bee Gees, and it's now up for sale valued at $100,000 – $150,000.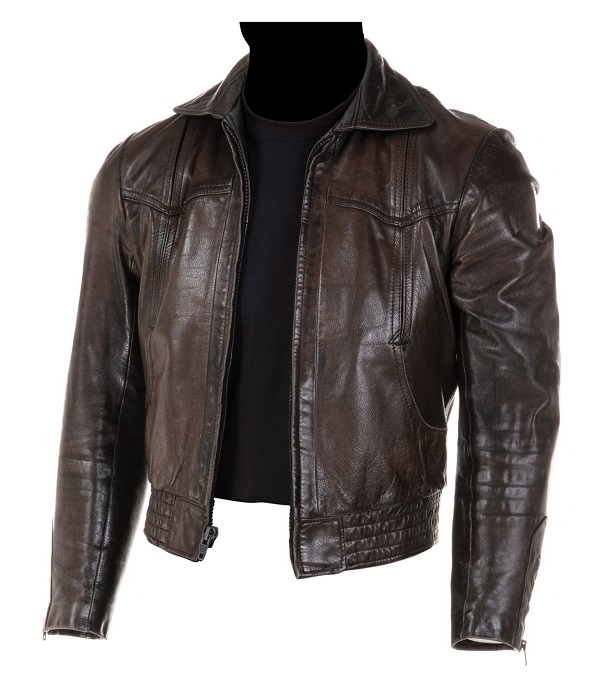 Amongst the most famous contemporary costumes up for grabs are Leonardo DiCaprio's costume from Titanic, worn as he boards the ill-fated ship, estimated at $100,000 – $150,000; the Nostromo jumpsuit worn by Sigourney Weaver in the 1979 sci-fi horror Alien, valued at $85,000 – $100,000; and Bill Skarsgrd's creepy Pennywise the Clown costume from the 2017 horror It, priced at $20,000 – $30,000.
And elsewhere there are costumes worn by everyone from Groucho Marx to Sylvester Stallone, Elizabeth Taylor and Samuel L. Jackson, in what promises to be one of the biggest movie memorabilia auctions of the year.