A collection of rare James Bond movie props and costumes is heading to the auction block at Profiles in History in California next month.
For Bond fans seeking their own piece of movie history, the two-day sale will offer a serious license to bid when it kicks off on September 25.
The star of the sale is the Moon Buggy driven by Sean Connery in the 1971 film Diamonds Are Forever, which comes with an estimate of $400,000 – $600,000.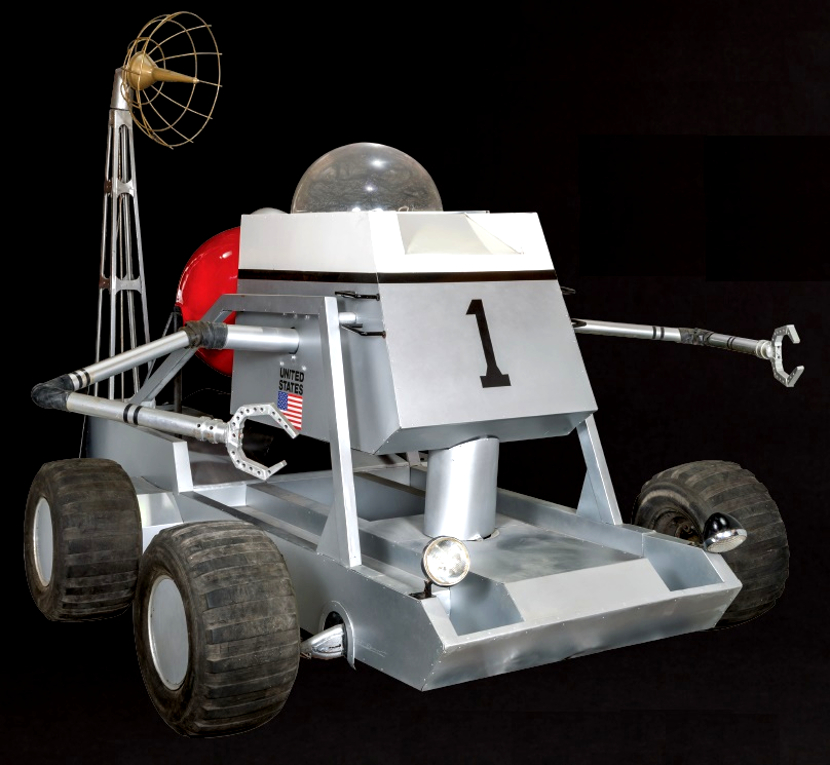 In the film Bond uses the vehicle to escape from a research laboratory in the Las Vegas desert, where his arch nemesis Ernst Blofled is using stolen diamonds to create a deadly satellite weapon.
The buggy was built by the renowned custom car designer Dean Jeffries, and following filming it was used for promotional purposes during a global publicity tour.
It then fell into disrepair, before being rediscovered in the 1990s by Graham Rye, the editor and publisher of 007 Magazine, who rescued it and arranged for its restoration.
Between 1993 and 2003 the buggy was exhibited at the Planet Hollywood restaurant in Las Vegas, and in 2004 it sold at Christie's to Planet Hollywood owner Robert Earl for £24,000.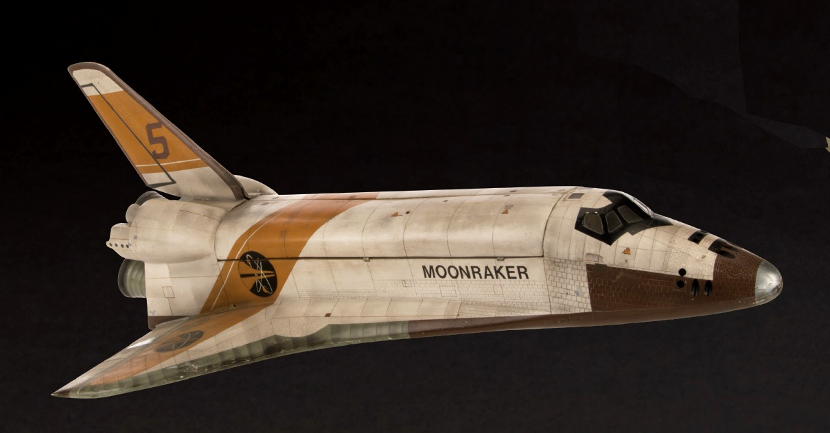 Another out-of-this-world lot is a space shuttle filming miniature made for the 1979 film Moonraker, which is expected to fetch $80,000 – $120,000.
As 007, Roger Moore pilots the Moonraker 5 shuttle and uses it to save humanity by destroying vial of deadly nerve gas before they enter the Earth's atmosphere.
The highly detailed model was created by the special effects maestro Derek Meddings, who was nominated for an Academy Award for his work on the film.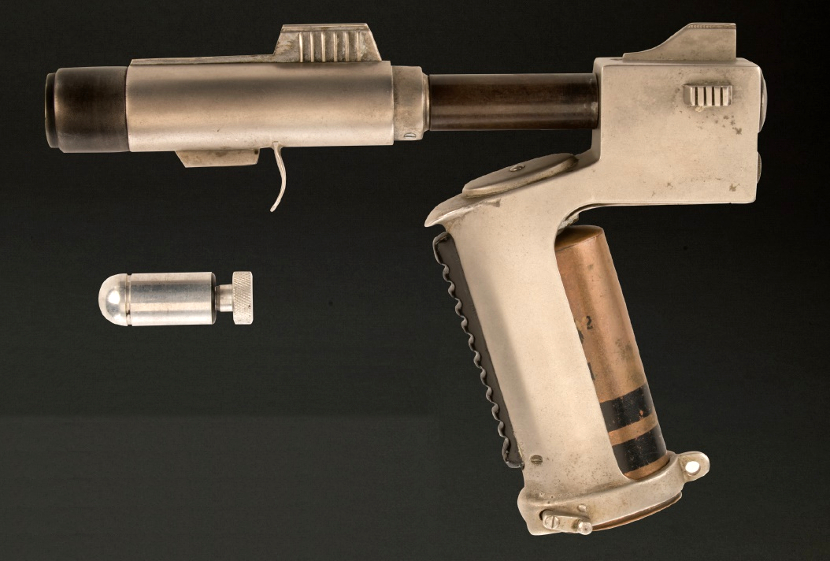 The sale also includes one of the most iconic weapons from the entire James Bond series, the 'Shark Gun' used in Live and Let Die, estimated at $60,000 – $80,000.
As created by Bond production designer Syd Cain, the weapon fired inflatable bullets and was intended as protection against shark attacks.
But in Roger Moore's first appearance as Bond, he famously uses a bullet from the gun to defeat the dictator-turned-drug baron Dr Kananga, played by Yaphet Kotto, who rapidly inflates and explodes in one of the most memorable deaths of any Bond villain.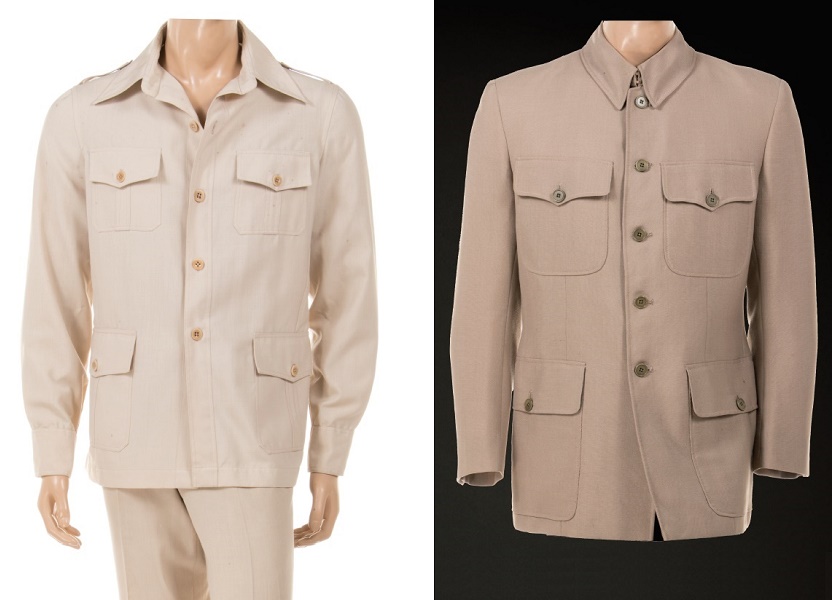 The auction will include prop gadgets such as the cigarette rocket dart from You Only Live Twice and the exploding pen from Goldeneye; and a variety of costumes from the series, worn by Bond girls, henchmen and villains alike.
Amongst the standout 007 costumes are the safari suit won by Moore in Octopussy during the jungle scenes, in which he swings between trees like Tarzan and tells a tiger to "Sit!"; and the black covert ops outfit worn by Pierce Brosnan in the opening scene of Goldeneye, as he destroys a chemical weapons facility alongside fellow agent Alec Trevelyan.