A baseball signed by icons including as Babe Ruth, Ty Cobb and Honus Wagner has become the world's most valuable signed baseball, after it sold for $623,000.
The 80-year-old ball featured the signatures of 11 of the most famous names in pre-war baseball, and had originally been signed in 1939 at the opening ceremony of the Baseball Hall of Fame.
The incredible piece of baseball history had been described "one of the most significant artifacts the hobby has ever seen".
It was offered for sale on August 11 by SCP Auctions with a starting bid of $50,000, but soared to a final record price of $623,369.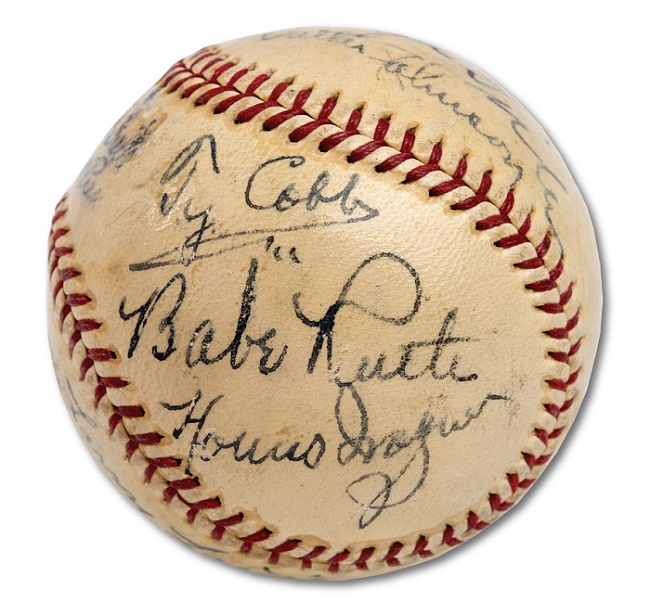 The previous record price for a signed ball was $388,000, set by a Babe Ruth signed ball which sold at Heritage Auctions in 2012.
The creation of the baseball Hall of Fame in Cooperstown, New York was first proposed in 1936, and five players were chosen by a group of sports writers to be the first inductees: Ruth, Cobb, Wagner, Christy Mathewson and Walter Johnson.
Over the next three years twenty further players, executives and pioneers of the game were chosen for the Hall's inaugural induction ceremony, but when it opened in 1939 just 12 of those men were still alive.
They included legendary players Ruth, Wagner, Cobb, Johnson, Pete Alexander, Cy Young, George Sisler, Tris Speaker, Eddie Collins and Nap Lajoie, along with the famed Philadelphia Athletics manager Connie Mack.
Those 11 accepted the invitation and made the trip to Cooperstown, where they were enshrined in baseball history in front of a crowd of thousands of fans.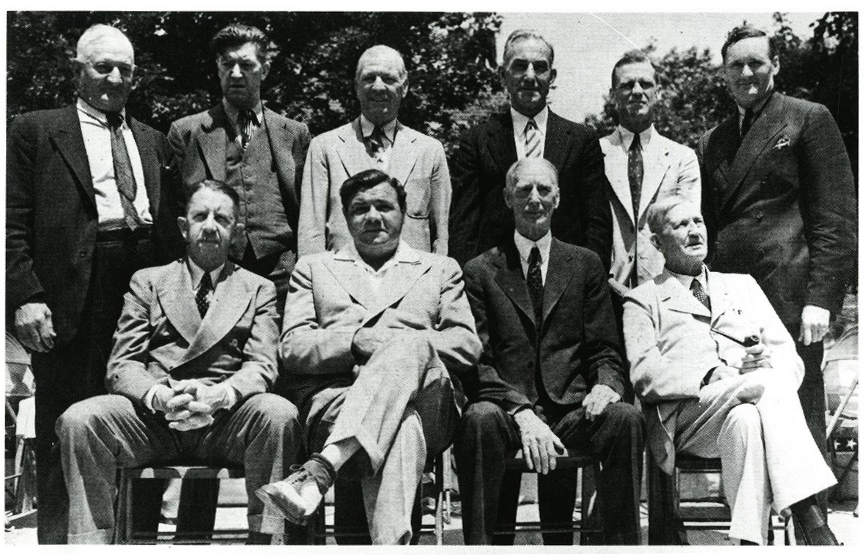 The twelfth man on the list, Lou Gehrig, was sadly too ill to attend the ceremony and just a week later he retired from the game, having been diagnosed with incurable amyotrophic lateral sclerosis (ALS).
The signatures on the ball were acquired in-person by Marv Owen, third baseman for the Chicago White Sox, who was chosen to play in an exhibition game to commemorate the opening of the hall.
Another player selected for the prestigious game was Owen's former Detroit Tigers team-mate Hank Greenberg, himself a future Hall-of-Famer.
Greenberg knew the importance of the ceremony, and he had come prepared with two fresh baseballs ready to be signed by the inductees. However, when the moment came he was too shy to ask the 11 men for their autographs, and Owen volunteered to get the balls signed on his behalf.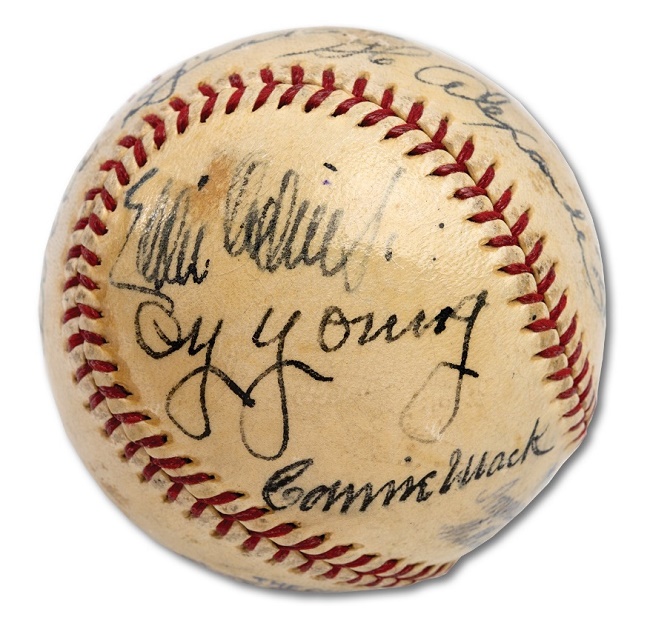 In return Greenberg gave one of the balls to Owen, and for the next 50 years he kept it tucked away in a safe deposit box, wrapped carefully in a fur-lined glove.
Owen passed away in 1991, and in 1997 the ball was offered for sale at Christie's where it sold for $55,000, achieving a new world record price for a signed ball.
More than 20 years on it hit the auction block again, and unsurprisingly reclaimed its own record.
"The sheer greatness of this ball is simply unrivalled," said the auction house. "Its historical importance compounded by the impeccable provenance and state of preservation elevate it to singular status as the most important and valuable autographed baseball in the world."