A pair of the world's first Nike sneakers could be about to fetch a record price when they hit the block at Goldin Auctions next week.
The prototype Nike 'Moon Shoes' were made back in 1972, and were the first sneakers to feature the company's now-iconic Swoosh logo.
The running shoes were designed by Nike co-founder Bill Bowerman, who was inspired to create the innovative rubber soles by pouring liquid rubber into his wife's waffle iron.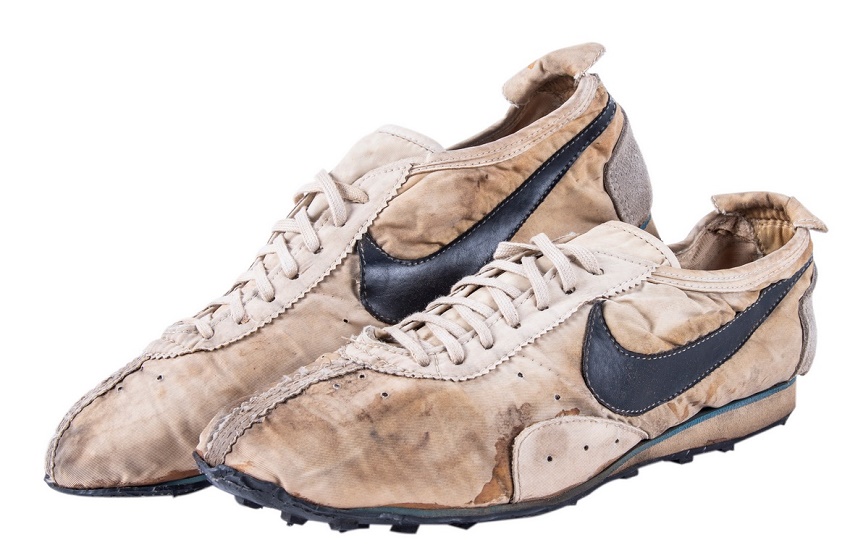 They marked a major breakthrough for the company, and paved the way for Nike to become one of the world's biggest brands alongside Coca-Cola and Apple, now worth an estimated $32 billion.
Around 12 pairs of the original hand-made Nike Moon Shoes are believed to have survived, making them amongst the rarest Nike sneakers as well as the most significant.
And unlike the others they include extra padding in the sole, suggesting they were either custom-made for a specific athlete or were another step in the design process.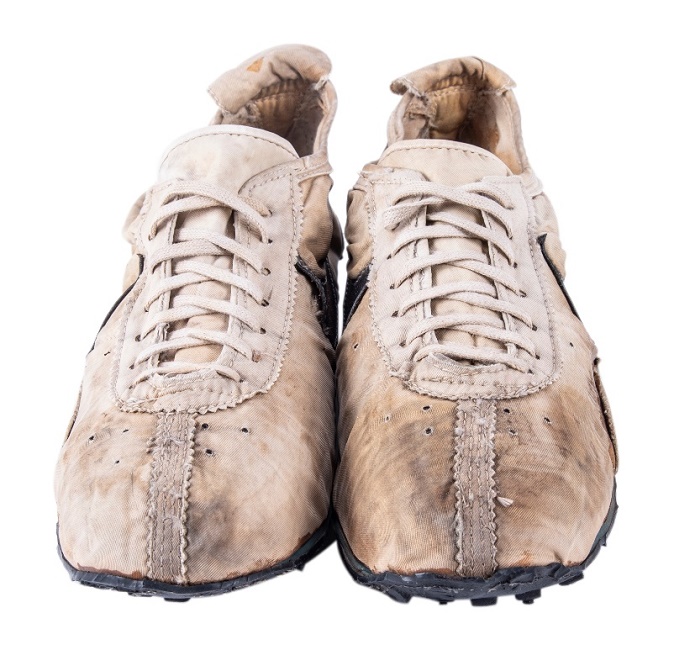 Back in July, another pair of the shoes stunned auctioneers when they went up for auction at Sotheby's.
The shoes had initially been expected to sell for $110,000 – $160,000, but raced to a remarkable $437,500, setting a new record as the world's most valuable pair of sneakers.
In 1962 University of Oregon athletics coach Bill Bowerman founded Blue Ribbon Sports along with one of his former students Phil Knight, and together they began importing running shoes from Japan for the U.S market.
Whilst coaching the U.S team for the 1972 Olympic trials, he came up with an idea for a new shoe that would offer a better grip on running tracks, based on the pattern inside a kitchen waffle iron.
He combined uppers imported from Japan with these custom-made rubber soles, which were hand-cut and stitched together by Geoff Hollister, one of Nike's first employees.
He then gave the shoes to several athletes to wear during the trials, and after they proved successful began mass-producing them in 1974.
The lightweight waffle sole running shoe was Nike's first major innovation, and formed the platform on which all its future success was built.
The secondary market for rare and collectible sneakers is worth more than $1 billion every year, and July's record sale of the Nike Moon Shoe was described as a "breakout moment" for the hobby.
Given their rarity and cultural significance, it would be no surprise if the present pair of sneakers went one step further with an even higher price on December 7.