The world's oldest pair of Nike running shoes will lead a landmark auction of rare sneakers at Sotheby's later this month.
Known as the Nike 'Moon Shoe', the historic running shoes were designed by company co-founder Bill Bowerman for athletes at the 1972 Olympic Trials.
The sneakers, which were amongst the very first to feature the company's iconic 'Swoosh' logo, are expected to sell for $110,000 – $160,000.
The online auction, which runs until July 23, will be held in conjunction with collectible sneaker marketplace Stadium Goods, and features 100 pairs of the rarest sneakers ever made.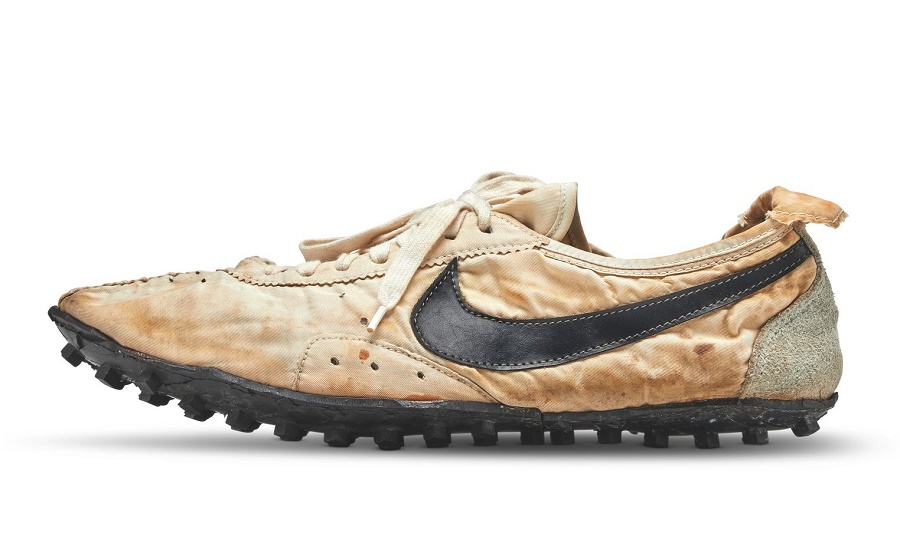 For collectors and historians alike, the Nike 'Moon Shoe' marks a highly significant point in the development of one of the world's biggest brands.
Nike originally started life in 1963 as Blue Ribbon Shoes, a company set up by former-college athlete Phil Knight and his former track coach Bill Bowerman.
The pair initially established the company to import Onitsuka Tiger running shoes from Japan to the U.S, but by the early 1970s they realized they needed to produce their own designs in order to grow the business.
With a new 'Swoosh' logo created by graphic design student Carolyn Davidson for just $35, the company launched a pair of soccer cleats in June 1971 – but they were far from successful, and Bowman went back to the drawing board.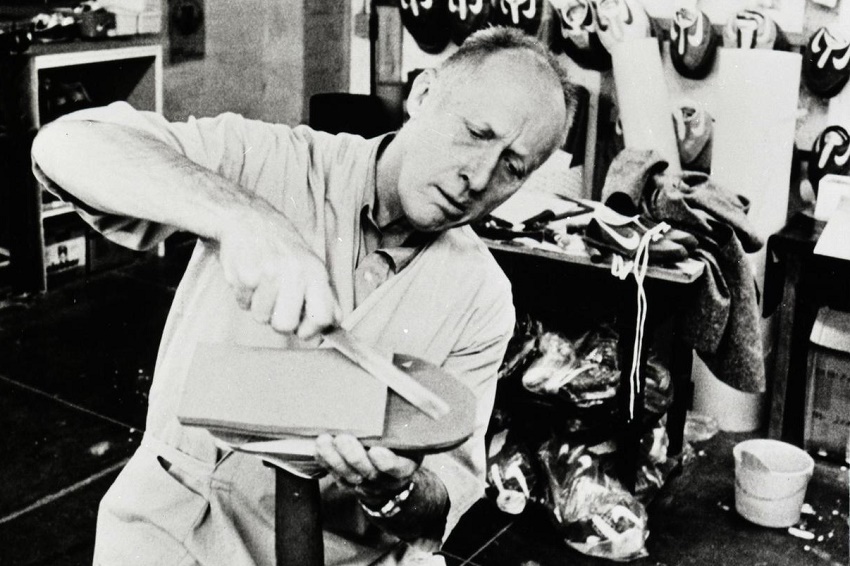 He had spent years obsessing about creating the perfect running shoe, and when the University of Oregon installed an expensive new urethane track it caused problems for his athletes, who could no longer use their traditional spiked shoes.
As the story goes, Bowman's "Eureka!" moment came whilst having breakfast with his wife one Sunday morning in 1971.
Having experimented with a variety of different textures and grips, he realized the pattern inside his old waffle iron might do the trick, and used it as a mould for the rubber soles.
The company made just 12 pairs of the sneakers, which were hand-cut and cobbled together by one of Nike's first employees, Geoff Hollister, making each pair completely unique.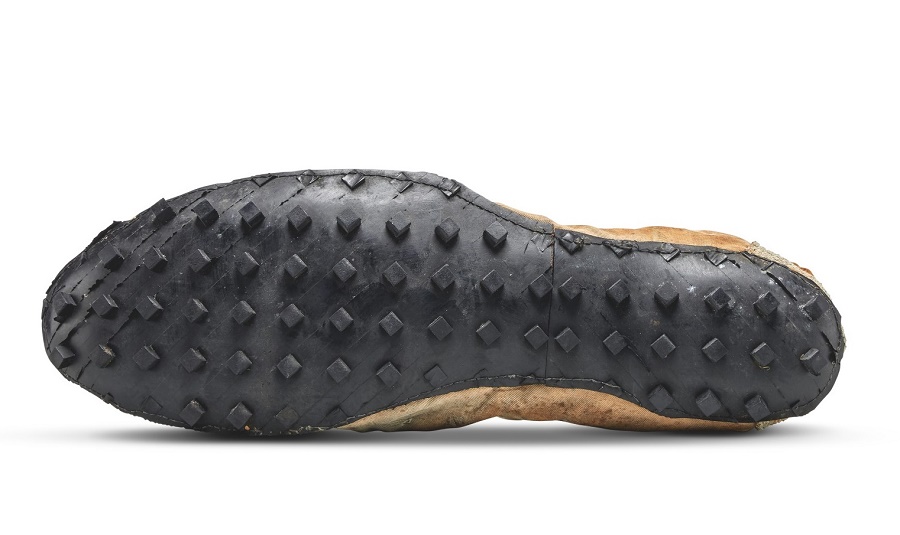 Bowman gave the shoes to athletes competing in the 1972 US Olympic trials, and runner Mark Covert became the first person to cross a finish line wearing a pair of Nike sneakers when he finished seventh in the Marathon trials.
Just a handful of those original 12 pairs survive to this day, and the sneakers offered at Sotheby's are believed to be the only pair in existence that remain in completely unworn, deadstock condition.
They features markings on the outer soles where the rubber was cut into shape using shears, and the black Swoosh logos are hand-sewn onto the sides using fishing line.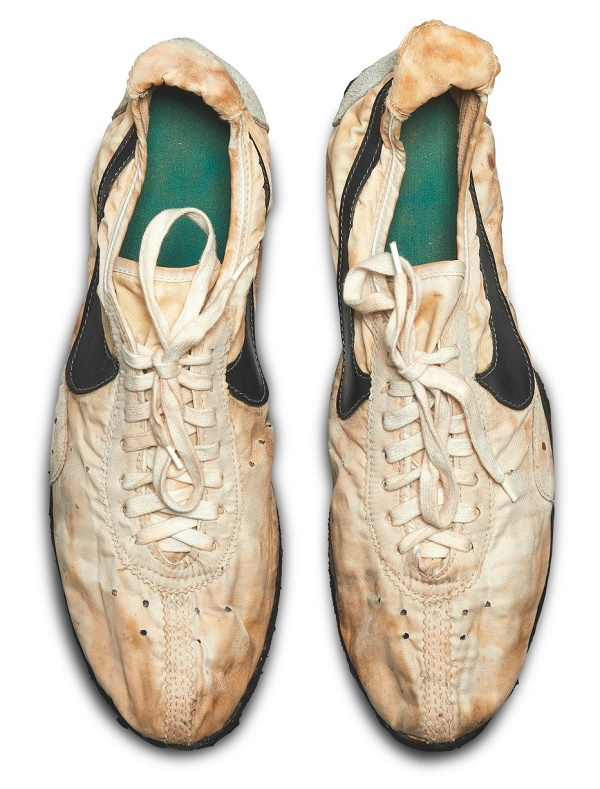 After much testing and refining of the design, Nike's Waffle sneaker finally made it into mass-production in 1974, and proved a huge hit with both professional and amateur runners alike.
The innovative waffle soles gave amazing traction on a variety of surfaces, and set it apart from any other running shoe on the market.
The Nike brand as we know it was officially launched in earnest, and took its first strides to becoming the $16 billion juggernaut it is today.
Bill Bowman's original waffle iron now takes pride of place at the Nike company headquarters museum near Beaverton, Oregon, having been recovered in 2010 from a garbage pit in his family home's back yard.
And those first prototype 'Moon Shoes' he created with it aren't merely desirable for rare sneaker collectors; they could be considered as one of the most important artifacts in U.S brand history, alongside the first Coca-Cola bottles and the Apple-1 computer.