A rare pair of running shoes made by Nike founder Bill Bowerman could sell for more than $100,000 when they hit the block at Sotheby's next week.
The spiked running shoes were hand-crafted by Bowerman in the early 1970s, and were forerunners to the famous Nike 'Moon' shoes which launched the company in 1974.
Now regarded as a significant step in the evolution of sneaker culture, the shoes will be sold at Sotheby's on June 26 with an estimate of $130,000 – $150,000.
In July 2019, a pair of the early Bowerman-designed 'Moon' shoes with his innovative waffle soles sold at Sotheby's for $437,500, setting a then-world record as the most expensive pair of sneakers in history.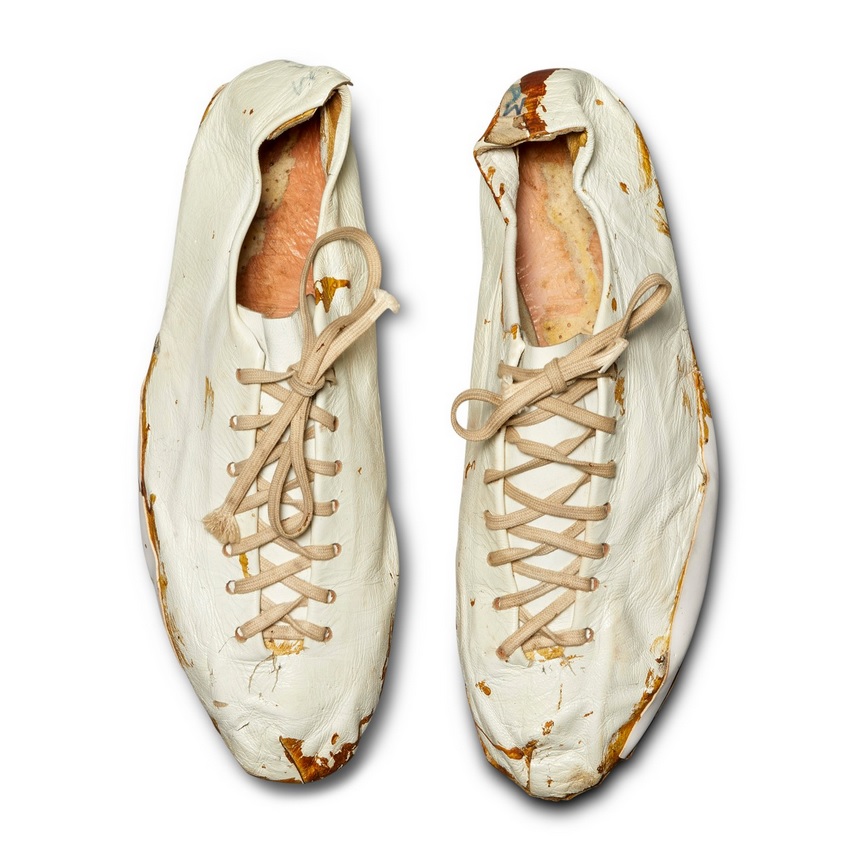 Those shoes were the first to feature the iconic Nike 'swoosh' logo, and were hand-stitched by Geoff Hollister, one of the fledgling company's first employees.
The running shoes up for sale at Sotheby's next week predate even those, and were hand-crafted by Bowerman himself as he tested his designs in search of perfection.
Bowerman was the track coach at the University of Oregon, and in 1963 co-founded the company Blue Ribbon Shoes to import Japanese running shoes for the U.S market.
However, to grow the business Bowerman began working on his own designs which would eventually revolutionize the market – and help turn Nike into a company worth $32 billion.
Bowerman made the shoes for runner John Mays, a member of his track team, and they have remained untouched in May's collection for almost half a century.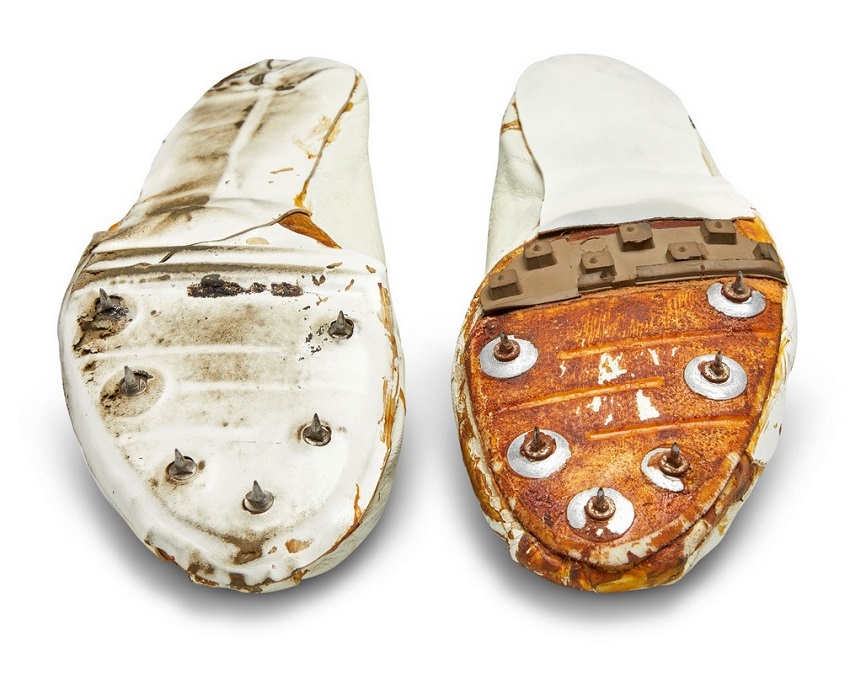 Mays wore the shoes during the 1972 Olympic trials, and they were later modified by Bowerman in 1974 to include a section of his home-made rubber sole, which he famously developed after being inspired by his kitchen waffle iron.
Also included is the original letter from Bowerman which asks Mays to test the shoes on the track for wear and tear, and record how they held up in competition.
"Often times, Bill would talk to me about a new company he was involved with," says Mays, who went on to become a sprint coach at the University of Oregon. "I didn't pay much attention to it at the time.
"One day, he asked me to help test a new sprint spike shoe he was designing…He took measurements of my feet and started building the shoe, and in about a week he had the shoes ready for me.
"Bill had me test the shoes by running in them during practice and in meets. I gave him feedback about the feel of the shoes; if they were comfortable, if the footplate was too hard, if they tore and where.
"It's a pleasure to be offering these historic shoes at Sotheby's, who have been leading the field in selling sneakers and shoes as a reputable collecting category."