An original set of master tapes from the Woodstock festival, featuring the likes of Jimi Hendrix, Janis Joplin and Jefferson Airplane, is heading for auction next month.
The historic archive of recordings is one of only four sets in existence, and the only one that remains in private hands, with the others stored in record company vaults.
The tapes are now expected to fetch up to $600,000 when they hit the block as part of JustCollecting's Prestige Collectibles Auction, which runs online until November 14.
The archive includes 12 master tapes, taken from the original field recordings of the three-day festival which no longer exist, along with more than 100 further tapes capturing hours of now-legendary performances.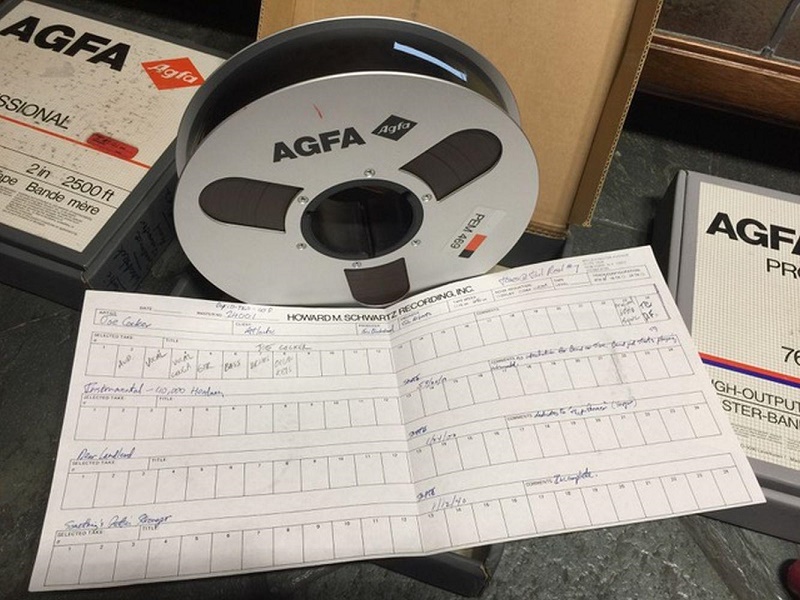 Amongst the numerous highlights are the powerful renditions of Piece of My Heart by Janis Joplin; Long Black Veil by The Band; and Find the Cost of Freedom by Crosby Stills and Nash.
The tapes also features performances by The Who, Creedence Clearwater Revival, Joe Cocker, Johnny Winter, Sha Na Na and Sly & The Family Stone.
But the pinnacle of the recordings – and perhaps the entire decade, musically speaking – is Jimi Hendrix's headline performance, including his seminal version of The Star Spangled Banner.
The master tapes belonged to Eric Blackstead, the producer who assembled the two classic Woodstock albums using the original field recordings from the three-day festival.
Blackstead was hired to oversee recording of the performances for the festival's official documentary, and soon found himself in the midst of chaotic scenes, as torrential rain, rivers of mud and powerful drugs threatened to derail the project.
Carlos Jimenez Freer, who worked with Blackstead at the festival, later described him to Rolling Stone magazine:
"He was the head guy. He would stand behind the engineers and dictate what he wanted. He was in charge. And in the middle of the rain and conditions, he didn't lose his cool. That's what made Eric great."
But it was when the festival was over that Blackstead's real work began.
He spent the next several months obsessively assembling the album from the hours of field recordings, pushing himself to the limit both physically and mentally, until he was eventually rushed to hospital with a collapsed lung.
Even then he continued to work, listening to a test pressing of the finished record from his hospital bed, and his dedication paid off, as the three-disc album reached #1 on the Billboard chart upon its release in May 1970.
Blackstead sadly passed away in 2015, and today he remains a relatively forgotten figure in the Woodstock story.
But his legacy remains in the form of this museum-worthy archive, which captures the sound of the era-defining Woodstock festival in all its glory.