David Bowie's first demo tape is up for auction in the U.K, having been rediscovered by his former band mate after more than 50 years.
The recording dates from 1963, and features Bowie singing 'I Never Dreamed' with his first group The Konrads, which he joined as a saxophone player at the age of just 15.
The piece of musical history was thought lost forever, until it was recently rediscovered in the attic of The Konrads' former drummer David Hadfield, tucked away inside an old bread basket.
The tape is now heading for sale at Omega Auctions in the U.K, where it's expected to sell for upwards of £10,000 ($13,100) alongside Hadfield's collection of rare photographs, booking forms and letters concerning the band.
"For Bowie collectors this really is a significant recording," said auctioneer Paul Fairweather. "[It's]completely unique and of great historical interest, being the earliest studio recording of a fledgling musician who would go on to super stardom."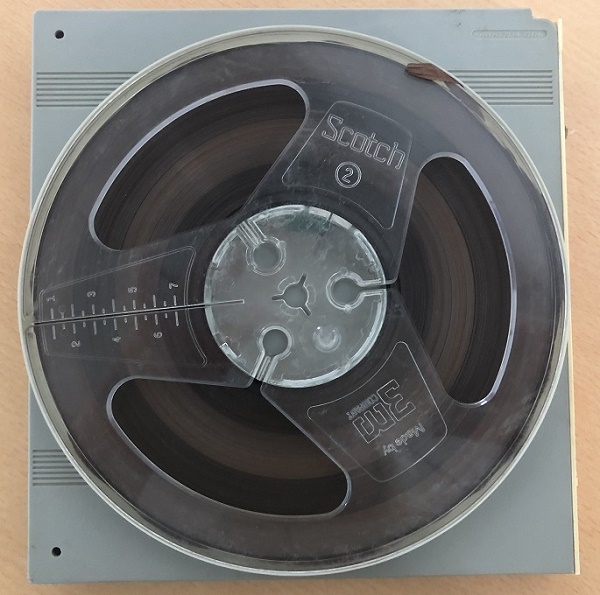 When Bowie joined The Konrads in 1962, the band was an eight-piece playing local halls, pubs and clubs around Bromley in South East London.
"I Never Dreamed was really David Bowie's first recording," former Konrads guitarist Alan Dodds told The Telegraph back in 2016, following Bowie's death.
"There was always something very special about him. I remember him coming to the first practice sessions. We had advertised and he was the only person who turned up. He was just brilliant."
They attracted the attention of Eric Easton, booking agent for the Rolling Stones, who encouraged them to record a demo tape for Decca Records.
"In preparation for the demo David and our guitarist Neville Wills wrote 2/3 songs," recalled Hadfield." We had decided that we would do a couple of guitar instrumentals and one original song. I chose "I Never Dreamed" as it was the strongest, the other two were a bit weak!
"I also decided that David was the best person to sing it and give the right interpretation. So this became the very first recording of David Jones (Bowie) singing 55 years ago! There is no other recording featuring David as lead in existence."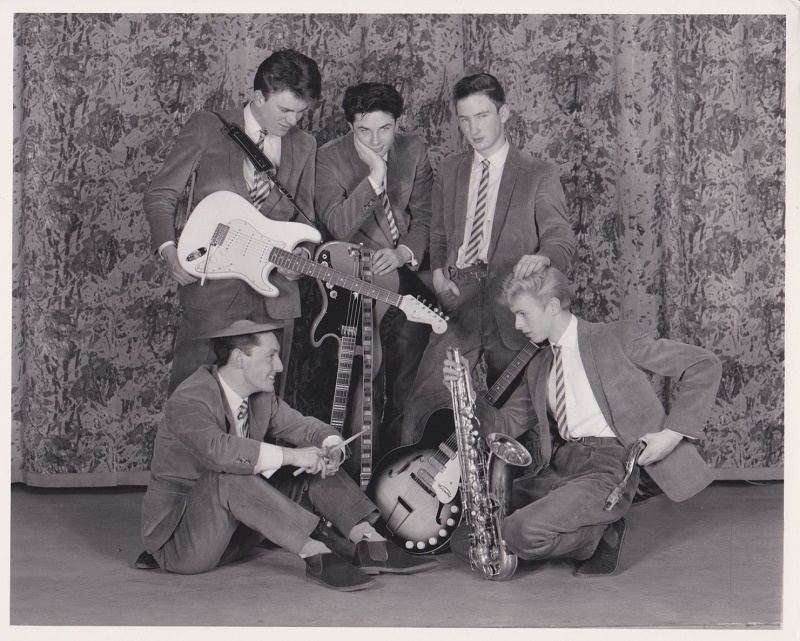 Bowie's vocal performance wasn't enough to interest Decca, who turned the band down flat, and shortly afterwards he left to pursue fame with his next band Davie Jones with the King Bees.
Four years, five singles and several bands later, Bowie released his novelty hit The Laughing Gnome in 1967, and finally began his path to stardom as a solo artist.
Since Bowie's tragic passing due to liver cancer in 2016, the value of his memorabilia has skyrocketed, although significant pieces rarely appear on the open market.
The biggest collector of David Bowie memorabilia was Bowie himself, and throughout his life he maintained an archive of stage costumes, handwritten lyrics and instruments from his remarkable career.
That archive formed the basis of the 'David Bowie Is…' exhibition organized by the V&A Museum in 2013, which has since become one of the world's most popular touring music exhibitions, attracting two million visitors in 11 countries.
The appearance of the demo tape, marking the first studio recording of one of music's most iconic figures, looks certain to attract the attention of collectors around the world when it hits the block on September 11.