A prop magic wand from The Wizard of Oz has sold for $400,000 during a sale of classic movie memorabilia at Bonhams in Los Angeles.
The wand was made for Glinda the Good Witch of the North, played by actress Billie Burke, and was the last surviving example made by the film's celebrated costume designer Gilbert Adrian.
Although the wand never actually appeared on-screen, Burke used it during initial costume tests and in a character portrait by MGM studio photographer Clarence Sinclair Bull.
Adrian's first design was a silver wand decorated by with clear rhinestones, but during screen tests he realized the wand didn't show up properly on the new Technicolor film and redesigned it using multicoloured stones instead.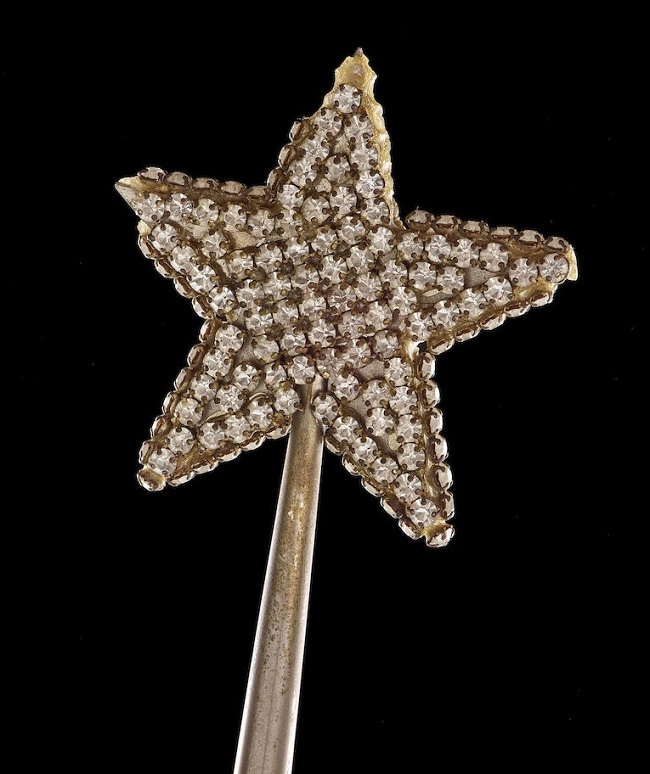 The same tests also led producers to change Dorothy's magic slippers from silver, as they were described in the original Oz books, to a more striking ruby red.
When filming ended, the unused silver wand and the multicoloured versions that ended up on film were tucked away in the MGM prop department.
Thirty years later they were later sold at the famous 1970 MGM auction, which saw the studio sell off almost all of its classic costumes and props to free up storage space.
The two multicoloured wands were then exhibited at a North Carolina attraction called The Land of Oz, and were destroyed when fire swept through the theme park's museum and gift shop in 1975.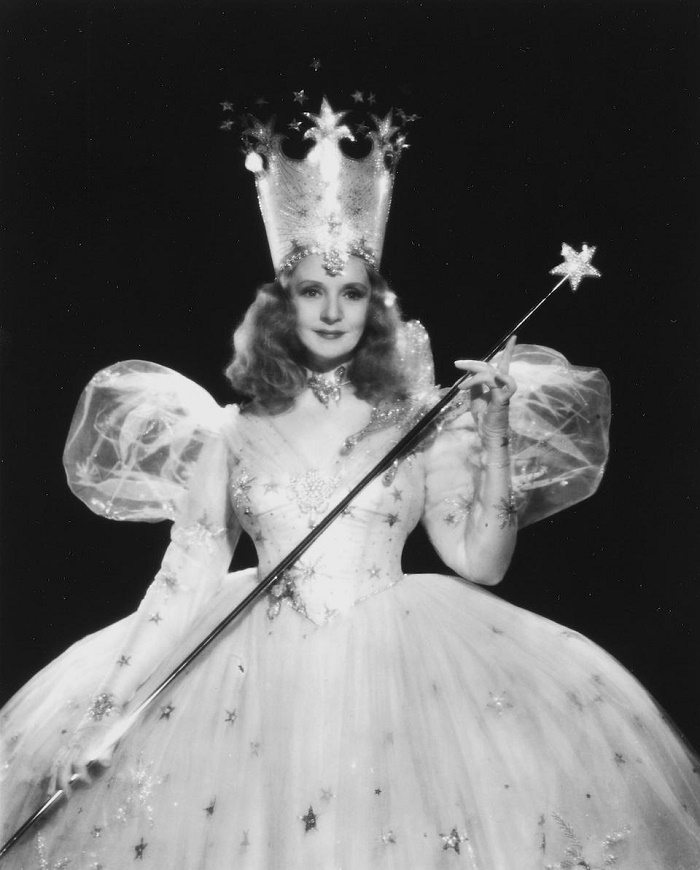 The wand now joins a host of famous Wizard of Oz props and costumes which have sold for six or seven-figure sums at auction in recent years.
These include a Dorothy dress worn by Judy Garland which sold for $1.56 million in 2015; the Cowardly Lion costume worn by Burt Lahr which sold for $3.1 million in 2014; and the Wicked Witch of the West hat worn by Margaret Hamilton which sold for $200,000 in 2010.
The wand was part of a sale entitled '1939 – Hollywood's Greatest Year', which featured memorabilia from classics such as Gone With the Wind alongside more contemporary movies like Star Wars.
Further notable lots included Clarke Gable's gold cigarette case from Gone With the Wind, which sold for $27,575; artist Tom Jung's original concept art for the 1977 Star Wars poster, which sold for $62,575; and a blaster rifle from the 1956 sci-fi classic Forbidden Planet, which sold for $14,450.