Darth Vader's helmet from The Empire Strikes Back has smashed its estimate during a sale of movie memorabilia at Profiles in History.
Described as "the Holy Grail of science fiction artifacts", the helmet was worn by David Prowse, the British actor who played Darth Vader beneath the costume in the original film trilogy.
The screen-worn helmet was expected to fetch $250,000 – $450,000, but soared to a final price of $1,152,000 (Including buyer's premium).
The auction also included a set of Darth Vader's formidable shoulder armour, also worn by Prowse on-screen in the film, which sold for $76,800.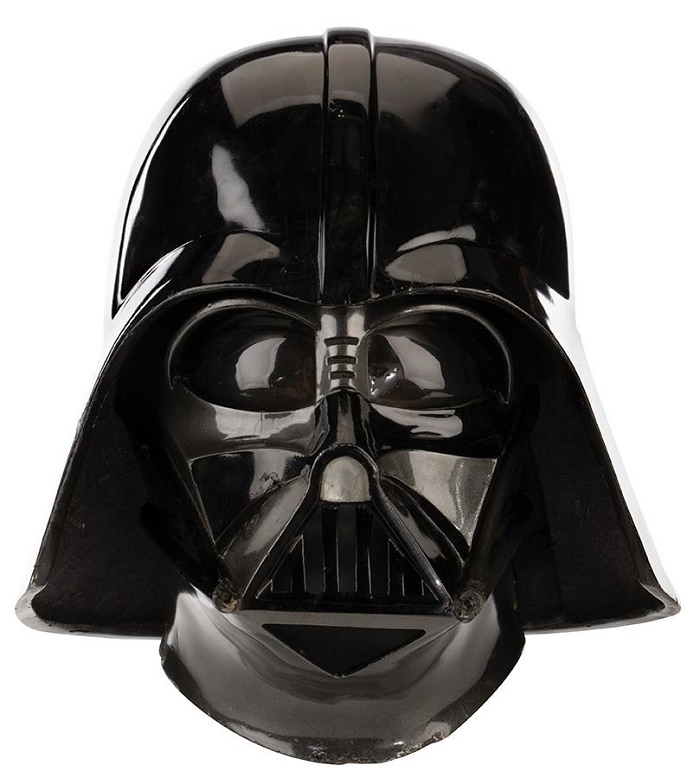 Darth Vader is one of the most iconic villains in cinema history, and The Empire Strikes Back is generally regarded as the finest film in the entire Star Wars saga.
Earlier this year a full Vader costume reportedly made for The Empire Strikes Back went up for sale at Bonhams valued at $2 million, before being withdrawn due to doubts over its provenance.
Previous sales have included the helmet worn by Olympic fencer Bob Anderson, who played Darth Vader in the climactic duel against Luke Skywalker in The Empire Strikes Back, which sold in 2003 for $115,000.
And in 2005 Profiles in History sold Vader's lightsaber used by David Prowse in the same film for $118,000.
The two-day auction included numerous rare pieces of Star Wars memorabilia which collectors were quick to snap up.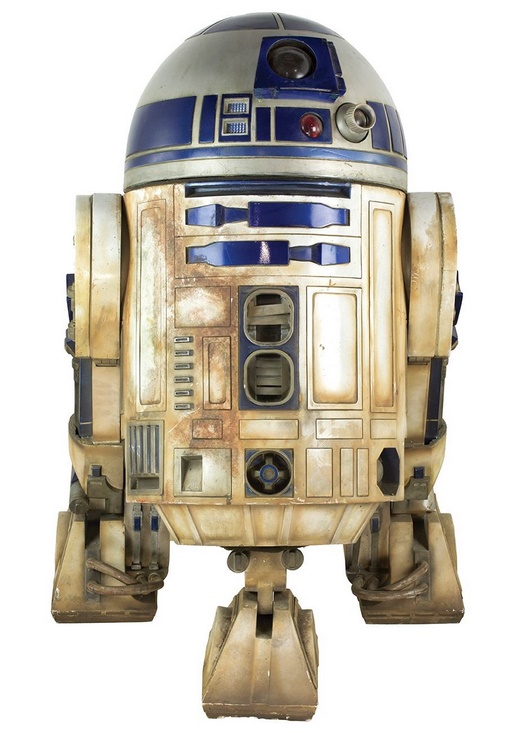 One of the most valuable lots was a full-sized model of everybody's favourite robot R2-D2, blasted by the desert sands of Tatooine, whic sold for $128,000.
Although the model wasn't a screen-used prop, it was crafted by the same team at ILM (Industrial Light and Magic), and is probably as close as you can come to owning an original R2-D2 without spending millions of dollars.
And where R2-D2 goes, C3-PO usually follows – in this case, in the form of a rare C3-PO arm and hand worn by Anthony Daniels in The Empire Strikes Back.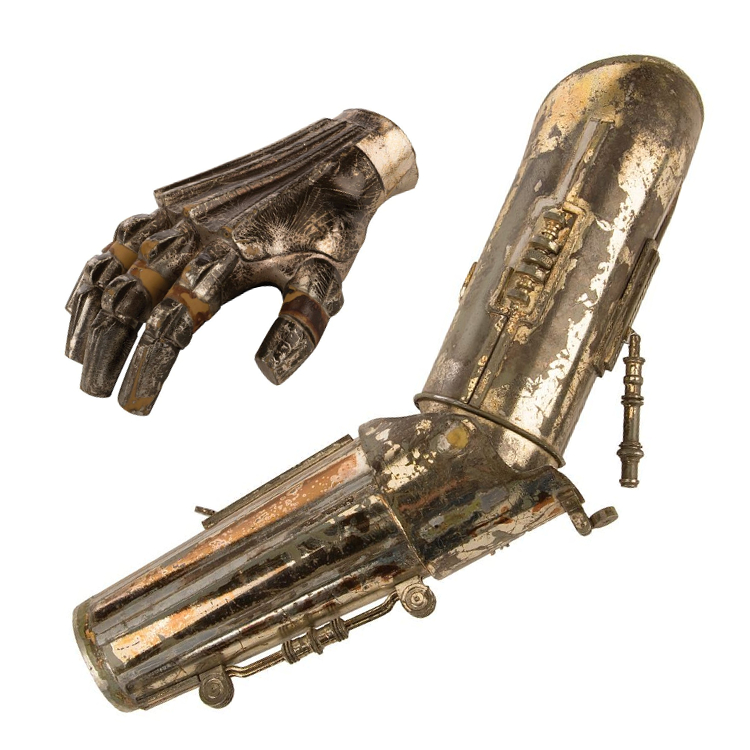 Although looking slightly worn after almost 40 years, the highly rare original piece of costume sold for $83,200, aqlmost three times its top estimate.
From the original film, Luke Skywalker's rifle which he uses to defend himself again a Tusken Raider before being rescued by Obi-Wan Kenobi also surpassed its high estimate to sell for $70,400.
And from Return of the Jedi, the wooden spear used by Warwick Davies as the heroic Ewok Wicket sold for $10,240.