A collection of original Ghostbusters props have smashed their estimates during an auction of rare movie memorabilia in London.
The screen-used props from the classic supernatural comedy crossed the block on day one of the Prop Store's live auction, which concludes today (October 1) at the BFI Imax cinema.
Leading the group was the original 'hero' ghost trap used on-screen in both Ghostbusters and Ghostbusters II.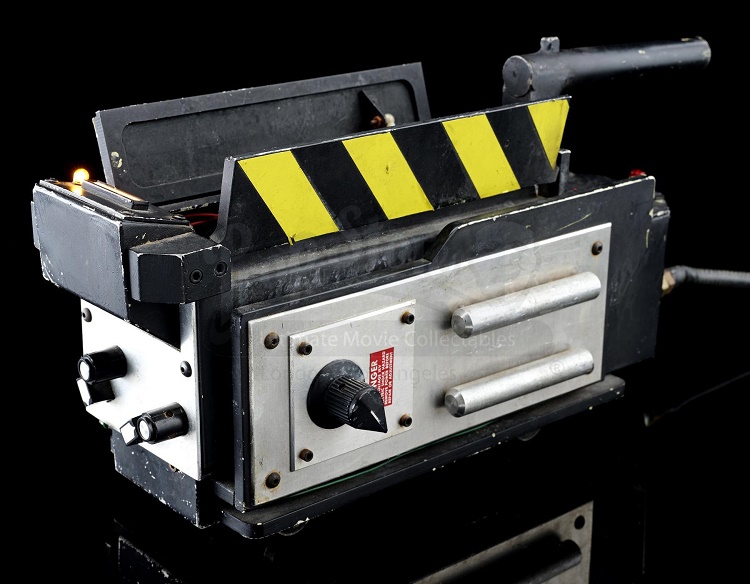 The remote control trap was one of just a handful made for the original 1984 film by Academy Award-nominated special effects master Chuck Gaspar, and later reused in the 1989 sequel.
It was used extensively during one of the film's most famous sequences, as the team catch their very first ghost during a chaotic call-out at the Sedgewick Hotel.
Still in working order (and thankfully now empty), the trap was estimated to sell for £80,000 – £120,000, but fetched a final price of £186,960 ($230,000) – setting a new auction record as the most valuable Ghostbusters movie prop ever sold.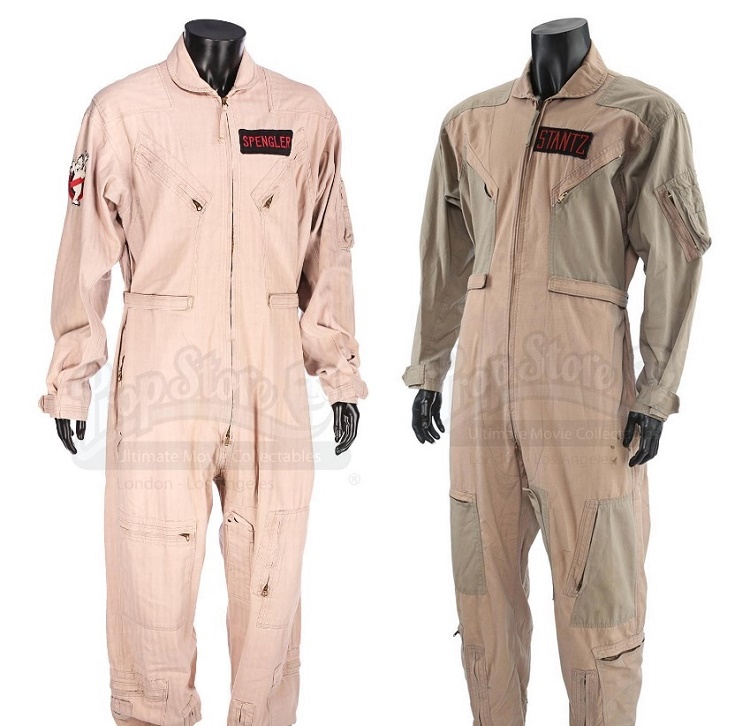 Next up was a jumpsuit worn by Dan Aykroyd as Ray Stantz in the 1984 film, still bearing its original "Stantz" name badge and the Ghostbusters patch on the sleeve, which doubled its top estimate of £15,000 to fetch £30,750 ($37,750).
The auction also included original costume components worn on-screen by the late, great Harold Ramis as Dr Egon Spengler, all of which smashed their pre-sale estimates.
The utility belt worn by Ramis during the Sedgewick Hotel scenes in the original film sold for £12,915 ($15,850), far beyond its estimate of £5,000 – £7,000.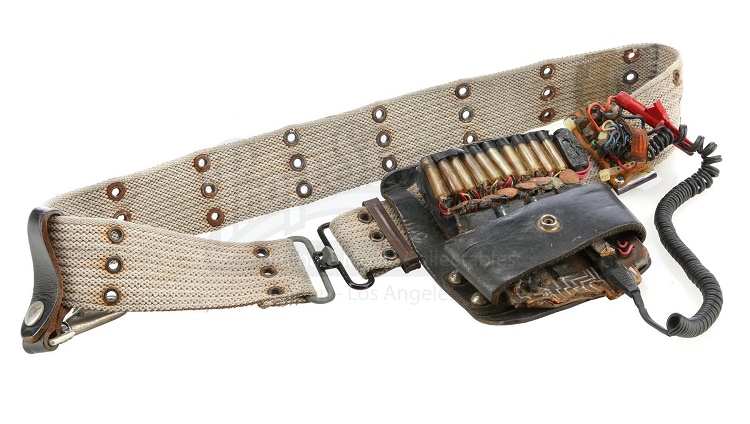 Ramis' black leather boots and elbow pads, worn throughout the film, fared even better, selling for £14,760 ($18,100) against an estimate of just £3,000 – £5,000.
And his full jumpsuit from Ghostbusters II, screen-matched to early scenes in which the team investigate the haunted portrait of Vigo the Carpathian, sold for £27,675 ($34,000), almost doubling its high estimate of £15,000.
There were also strong results for a production-made proton pack shell, used to create the molds for the rubber stunt packs worn in the original film, which sold for £9,225 ($11,300); and a set of greedy ghost Slimer's lime-green fingertips, which sold for £1,845 ($2,265).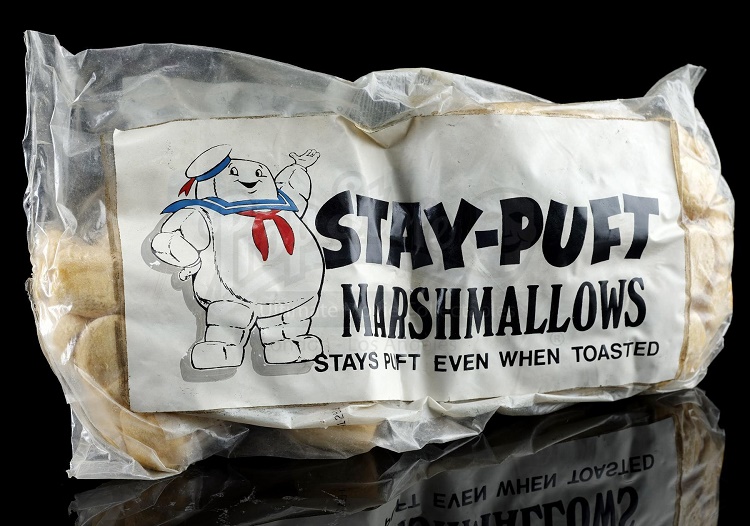 The sale even included the perfect snack for fans of the films, as a production-made bag of Stay-Puft marshmallows sold for £2,460 ($3,020) – although at 35 years old, they were probably best off left in the packet.
The impressive results prove that for some dedicated Ghostbusters collectors, it seems bidding – as well as busting – still makes them feel good.