Hockey legend Wayne Gretzky's jersey from his 1979-80 rookie NHL season with the Edmonton Oilers is up for sale at Classic Auctions.
Gretzky's white home jersey has been described as "arguably THE most important hockey jersey in the history of the game", and is expected to fetch up to $400,000 when the auction concludes on February 26.
Wayne Gretzky is one of the biggest icons in U.S sports history, and for memorabilia collectors he forms part of a 'Holy Trinity' alongside Babe Ruth and Michael Jordan.
When the Edmonton Oilers joined the NHL in 1979, the 18-year-old Gretzky became the youngest player in the league's history.
He finished his rookie season as the league's joint-top scorer, becoming the youngest player to score more than 50 goals in a single season, and was awarded the Hart trophy as the league MVP.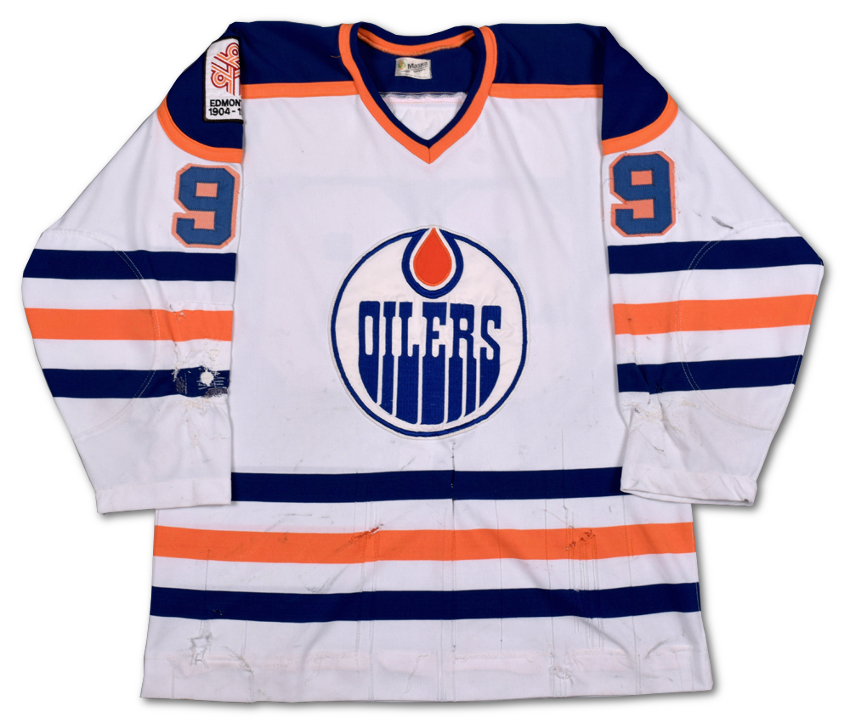 It was the start of a remarkable career that changed the face of the sport. Gretzky played 20 seasons in the NHL, from 1978 until 1999, and remains the all-time leading scorer with more goals and assists than any other player in history.
To this day he still holds 61 individual NHL records, and is known throughout the sport simply as "The Great One".
The battered home jersey is the very definition of "game worn", and includes dozens of stick marks, slashes, holes and repairs made throughout a hard first season on the ice.
These unique markings have allowed experts to photo-match the jersey to several games during the 1979-80 season, giving it an impeccable provenance.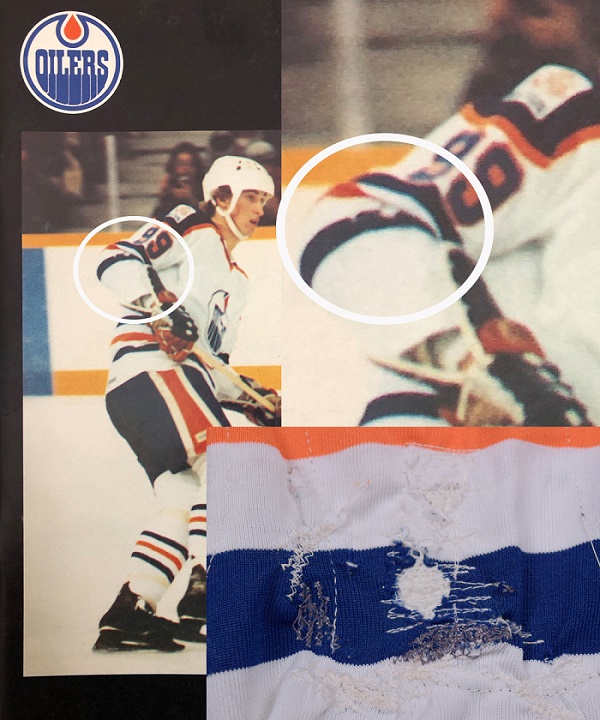 They include Gretzky's very first home appearance in an NHL game on Oct 13 1979, and four further home games between Oct 13 and Dec 26. It's also believed that Gretzky likely wore the jersey on October 14, when he scored his very first NHL career goal against the Vancouver Canucks.
Classic Auctions have called the jersey "a Canadian cultural relic who's all encompassing importance is hard to fully contemplate but wonderful to ponder".
The historic jersey last sold at Classic Auctions back in December 2005, when it fetched $126,000, and it has remained in the same private collection for the past 13 years.
In those intervening years the market for rare sports memorabilia has soared, and with a week still to go bidding on the jersey has already passed $185,000.
The current record price for a Gretzky jersey was set in 2013, when the jersey he wore whilst scoring his 500th career goal in November 1986 sold at Classic Auctions for $297,995.
And in August 2016, a mint-condition example of Gretzky's 1979 O-Pee-Chee rookie card sold for a stunning $465,000.