A trio of incredibly rare U.S banknotes could sell for up to $8 million when they go up for auction at Stack's Bowers Galleries next week.
The three 19th century notes are amongst the highlights of the Joel R. Anderson collection, which will cross the auction block in Baltimore on February 28.
Each note is the only example of its kind remaining in private hands, and two will be offered at public auction for the first time in their history.
The auction is the fourth and final offering from the renowned banknote collection of Anderson, a publishing magnate whose entire collection was valued at around $30 million.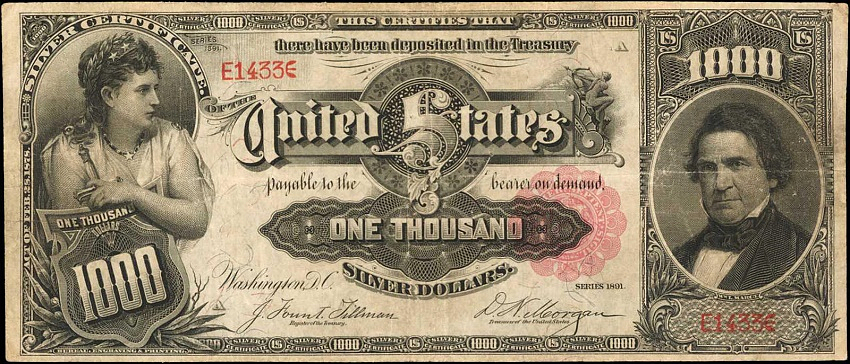 The first three sales achieved $8.61 million, $9.65 million and $7.91 million respectively, for a combined total of $26.18 million.
However, the fourth and final sale could potentially eclipse them all, with its 54 lots expected to achieve a total of up to $12 million.
Leading the auction is 1891 $1000 'Marcy' Silver Certificate, described as "a true American treasure and one of the most exotic notes in all of United States currency".
Just two surviving examples are known to exist, with the other in the permanent collection of the Smithsonian's National Numismatic Collection.
In 2013 the note sold privately for $2.6 million, setting a world record price for a piece of paper currency, and this time around could soar even higher with an estimated value of $2 – $3 million.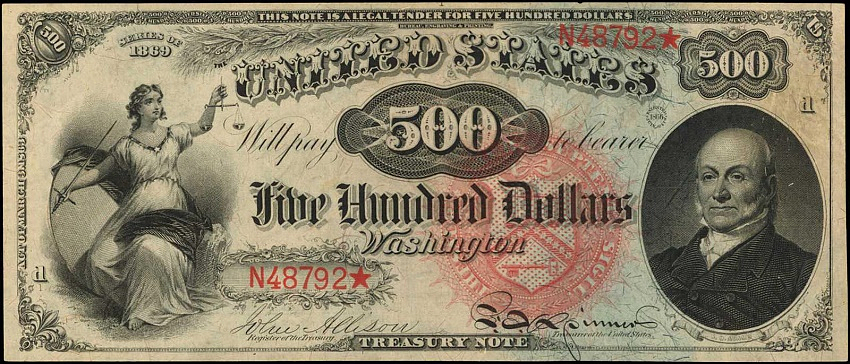 Next up is an 1869 $500 'Rainbow' Legal Tender Note, one of only three known examples, with the others owned by the Smithsonian and the Federal Reserve Bank of Chicago.
The note bears a portrait of President John Quincy Adams, and will make its auction debut, having changed hands privately just twice in the past several decades.
As the finest condition example of the three surviving notes, it comes with an estimate of $1.5 – $2.5 million.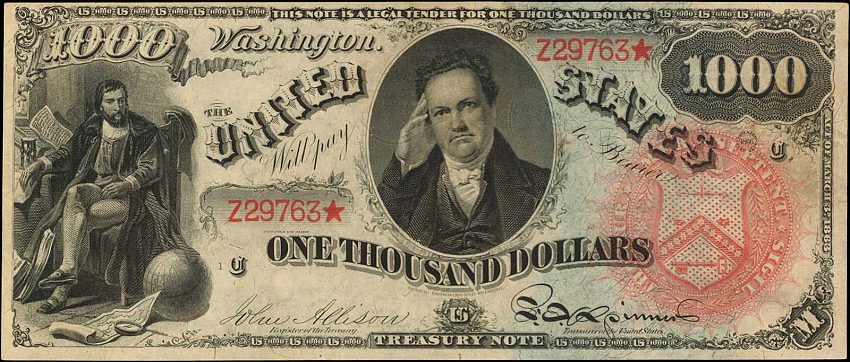 The final note of the seven-figure trio is an 1869 $1000 'Rainbow' Legal Tender Note, bearing the portraits of American politician DeWitt Clinton and the explorer Christopher Columbus.
One of just two examples, with the other held by the Federal Reserve Bank of Chicago, the note will be offered at auction for the first time since 1946 with an estimate of $1.5 – $2.5 million.
Prior to the sale of Anderson's entire collection, the 240 rare notes were calculated to have a total face value of $76,000 – but by the close of the final sale next week, they could have achieved a total of close to $40 million.