A rare bottle of Macallan-60 year old-1926 whisky could fetch more than $900,000 when it hits the auction block at Bonhams next month.
The bottle, featuring a label designed by the renowned British Pop artist Sir Peter Blake, is one of only 12 examples ever produced.
It will be offered at Bonhams' Whisky sale in Edinburgh on March 6 with an estimate of £500,000 – £700,000 ($625,000 – $913,000).
Experts have described the Macallan 1926 60-Year-Old as "undoubtedly the finest and most collectable single malt produced in the 20th century".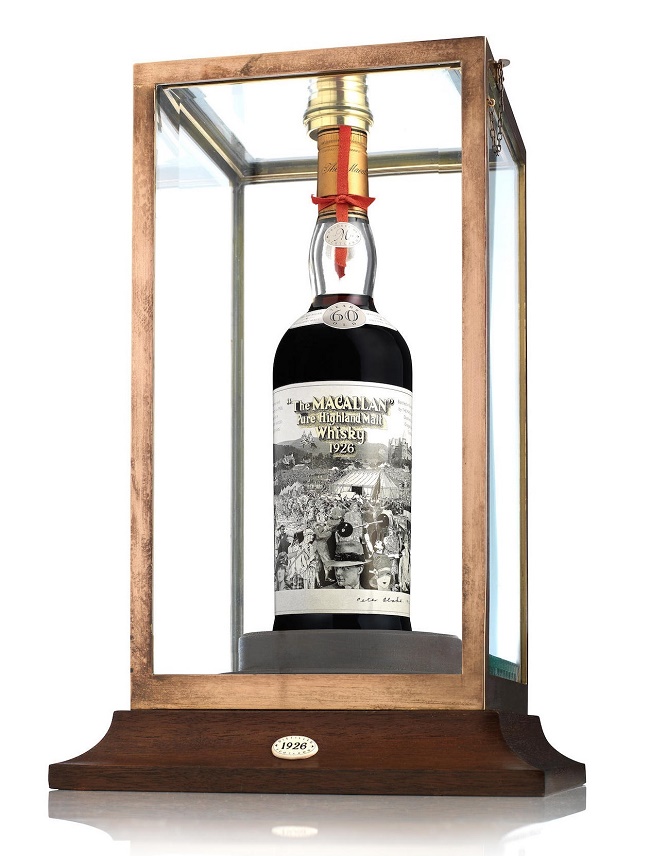 The whisky was originally produced in 1926 and aged in a barrel for 60 years, before being bottled in 1986 at the Macallan distillery in North East Scotland.
According to Bonhams Whisky specialist Martin Green, "it is dark honey-gold in colour, and is almost inconceivably smooth with a luscious hint of dry-sweetness in the malt."
A series of 24 bottles were produced, with 12 featuring labels designed by Blake and 12 designed by the Italian painter Valerio Adami.
Peter Blake is best-known for creating the iconic album cover for the Beatles album Sgt Pepper's Lonely hearts Club Band.
His design for the bottles bears his signature Pop art style, with a collage of vintage photographs and illustrations of Scottish imagery from the 1920s, when the whisky was originally made.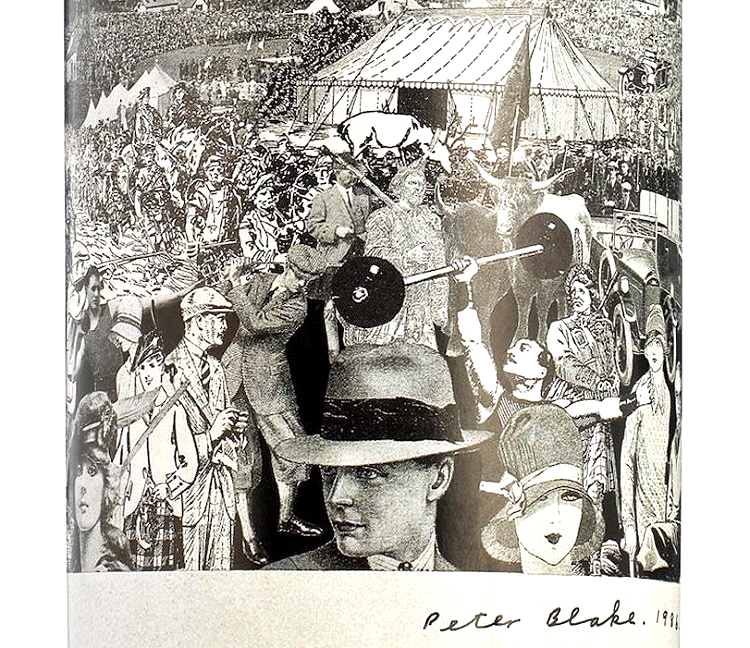 In recent months, bottles in the series have consistently achieved record prices at auction, making the Macallan 1926 60-Year-Old the world's most expensive whisky.
In May 2018 a Peter Blake bottle sold at Bonhams for £782,145 ($1 million), and was quickly followed by an Adami bottle that fetched £814,081 ($1.1 million) in the same auction.
In October 2018 the record was broken again, when another Valerio Adami bottle sold at Bonhams for £848,750 ($1.1 million).
However, a unique 25th bottle of the Macallan 1926 60-Year-Old smashed all previous records when it came up for sale at Christies in November 2018.
That bottle had been hand-painted by the acclaimed Irish artist Michael Dillon, with a landscape depicting Easter Elchies House and the estate where the Macallan distillery was established in 1824.
Having originally been commissioned and sold by the London luxury retailer Fortnum & Mason in 1999, the bottle achieved a remarkable £1,200,000 ($1,528,800) – making it the most expensive bottle of whisky ever sold.