Michael Jordan's first-ever Chicago Bulls jersey is heading for sale at Julien's Auctions later this year, as part of a blockbuster sale of sports, music and movie memorabilia.
The jersey, featuring Jordan's name and squad number '23', was the first presented to him when he signed for the Chicago Bulls in 1984.
It was a seminal moment in basketball history – and now the jersey is set to sell for up to $400,000 when it hits the block in Beverly Hills on December 4.
"There are only a few individual athletes who the world knows by just one name. Ali. Ruth. Namath. Jordan stands alone as basketball's greatest superstar," said Martin Nolan, Executive Director of Julien's Auctions.
"Nearly 40 years ago, history was made when Michael Jordan was presented this jersey in his signing with the Chicago Bulls and the world witnessed the beginning of a sports legend's extraordinary career whose influence and impact continues to transcend beyond basketball and permeates pop culture today."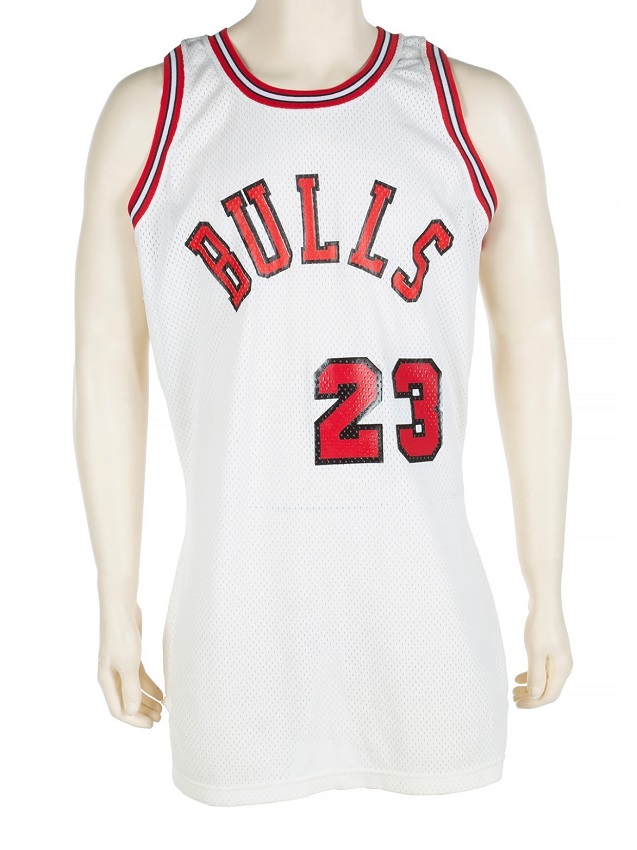 Michael Jordan was snapped up by the Bulls as the third pick in the 1984 NBA Draft behind Akeem Olajuwon and Sam Bowie, having become a star at college level at the University of North Carolina.
At the time he was training with the USA Men's Olympic basketball team, prior to winning gold at the 1984 Los Angeles Games as they dominated the competition with an 8 – 0 record.
The jersey has been photo-matched to the press conference held on September 12, 1984, in which Jordan was presented to the world as the newest member of the Chicago Bulls' roster.
Having signed on the dotted line, Bulls manager Rod Thorn handed Jordan this jersey to hold aloft, featuring his soon-to-be-iconic squad number '23'.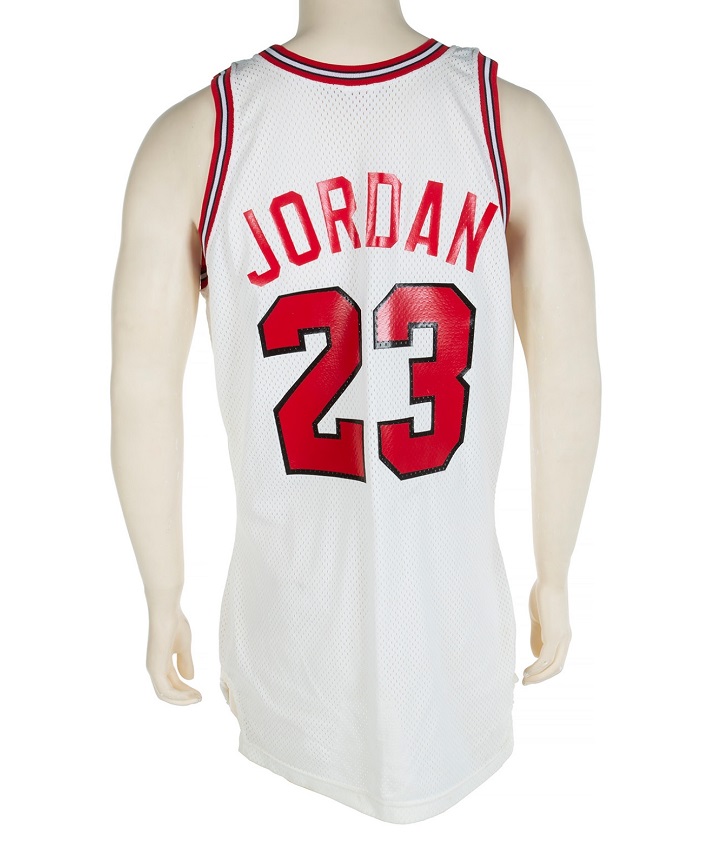 Jordan's seven-year, $6 million contract was the richest in the team's history; but in hindsight, it became one of the biggest bargains in the history of U.S sports.
During two spells with the team he led them to six NBA championships, achieving 10 scoring titles, five MVP awards, and becoming a 14-time NBA All-Star.
Not only did Michael Jordan's skills make him arguably the greatest player in basketball history, but he raised the profile of the entire sport, in the same manner that Babe Ruth forever changed the face of baseball.
The highest prices for sports jerseys are usually reserved for those that are game-worn, and that can be attributed to significant moments in the player's career.
Although Jordan never wore the jersey on the court, his signing for the Chicago Bulls marks a watershed moment in U.S sports.
And as the value of his memorabilia continues to skyrocket, with game-worn jerseys now hitting the market with estimates of $500,000+, it would be no surprise if Jordan's first Chicago jersey doesn't hit close to that come December.