A remarkable collection of vintage sports cards valued at more than $20 million will hit the auction block in California next month.
The collection of the late Dr Thomas Newman will be offered by Memory Lane Auctions in Tustin, California, in an online sale which runs from June 21 until July 10.
Newman's collection features some of the rarest and most valuable cards in the entire hobby.
These include a rare Babe Ruth card which is expected to sell for more than $5.2 million, setting a new world record price for a sports card at auction.
Newman, a neurologist in Tampa, Florida, tragically passed away in January 2021 at the age of 73 due to Covid-19 complications.
"No one enjoyed collecting more than Tom," said his widow, Nancy Newman. "It gave him such pleasure.
"He jokingly called his cards his 'paper babies,' and spent almost every day attending to his collection in one way or another. The only reason he would ever sell a card was if he had acquired the same card in a higher grade."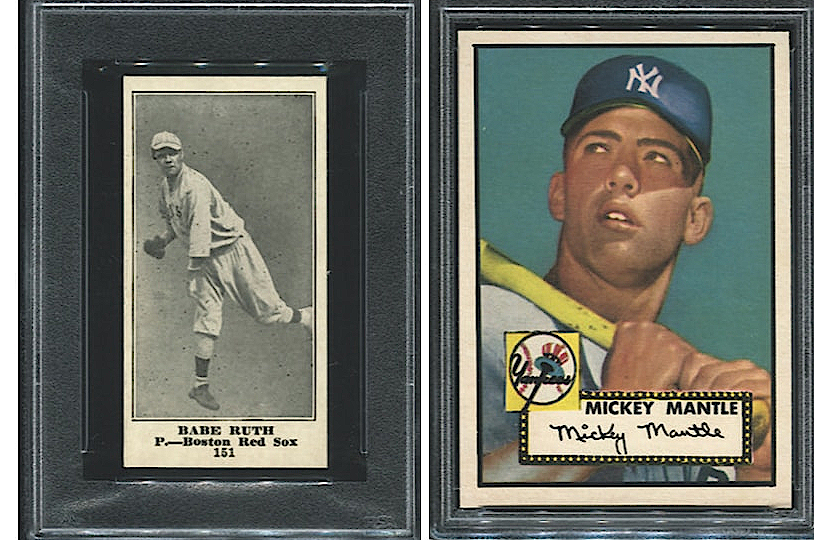 Newman spent almost 40 years assembling his collection, inspired by his childhood love of baseball cards.
"My dad began collecting in the early 1980s starting with baseball cards from 1957 and 1959 when he was ten to twelve years old," said his son Stewart.
"Those were replacements for the treasured cards of his youth that he kept in shoeboxes as a youngster and that his mom later threw out."
Along with the potentially record-breaking 1933 Goudey #53 Babe Ruth card, the collection includes another Ruth card from the same series, #181. Both cards are graded PSA 9 mint, and are the finest-known examples of their kind.
Newman also owned a near-perfect 1952 Topps Mickey Mantle rookie card (PSA 8) – one of the most iconic sports cards ever produced – which is valued at over $1 million.
Elsewhere there are highly rare cards featuring Hall of Fame legends such as Ty Cobb, Lou Gehrig, Honus Wagner, Ted Williams and Cy Young.
"The Thomas Newman collection exhibits the kind of depth and level of quality that are rarely achieved," said Joe Orlando, Chief Executive Officer of Collectors Universe.
"During his lifetime, Dr. Newman was a custodian of some of the most historically important cards, the iconic pillars of our hobby.
"Collectors now will have a once-in-a-lifetime opportunity to add a piece of his legacy to their collections."