A Van Gogh painting discovered in a junk shop for £45 could sell for more than £12 million when it goes up for sale at a major European art fair next month.
The 1885 work 'Peasant Woman in front of a Farmhouse' will be offered by the London dealer Simon C. Dickinson at the annual Tefaf fair, which takes place in Maastricht on March 7 – 15.
The painting was purchased in 1968 by Italian journalist Dr. Luigi Grosso, who spotted it in a London junk shop and suspected it could be a genuine work by Vincent Van Gogh.
The canvas was signed "Vincent", but the shop owner simply believed it to be the work of another artist of that name, rather than a lost original by Van Gogh himself.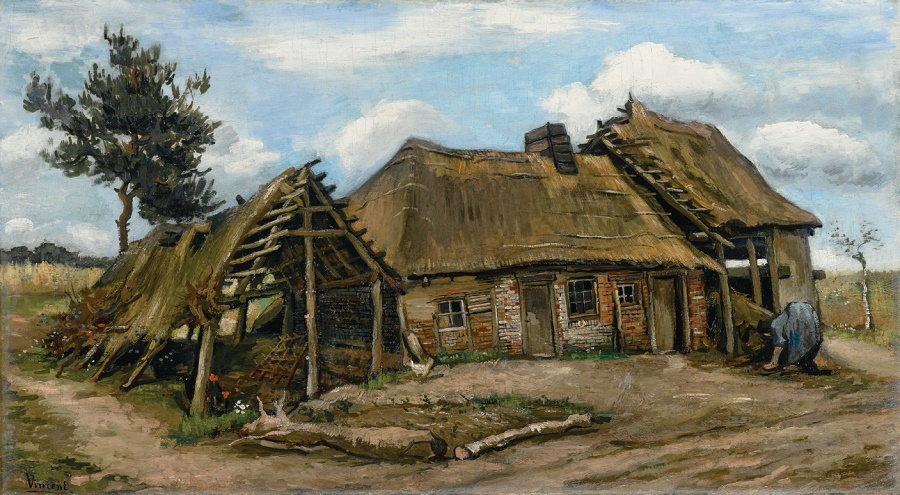 However, Grosso noted the similarities between the painting and others he had recently seen at a Van Gogh exhibition, and having snapped up the work he enlisted the help of experts to authenticate it.
An X-ray revealed another composition beneath the layers of paint, which closely resembled a known work painted in 1884, and the painting was later confirmed as genuine by the Van Gogh Museum in Amsterdam.
Having passed through several prominent art collections in the intervening years, 'Peasant Woman in front of a Farmhouse' now heads for sale at Tefaf with a price tag understood to be around €12 – €15 million (£10 – £12.6 million).
The unique history of the painting has been revealed by arts journalist Martin Bailey, who traced its ownership back further than Grosso's purchase in 1968.
And even more remarkably, he discovered that the painting had sold the previous year at an auction of farm equipment in Staffordshire for just £4!
According to Bailey, 'Peasant Woman in front of a Farmhouse' had previously belonged to the Holmes family, who ran a farm in the tiny village of Billington and never suspected the painting was valuable.
John Holme had accepted the canvas in 1929 in lieu of a debt over farm supplies, and it had hung in the family's home for many years before being stored in the attic.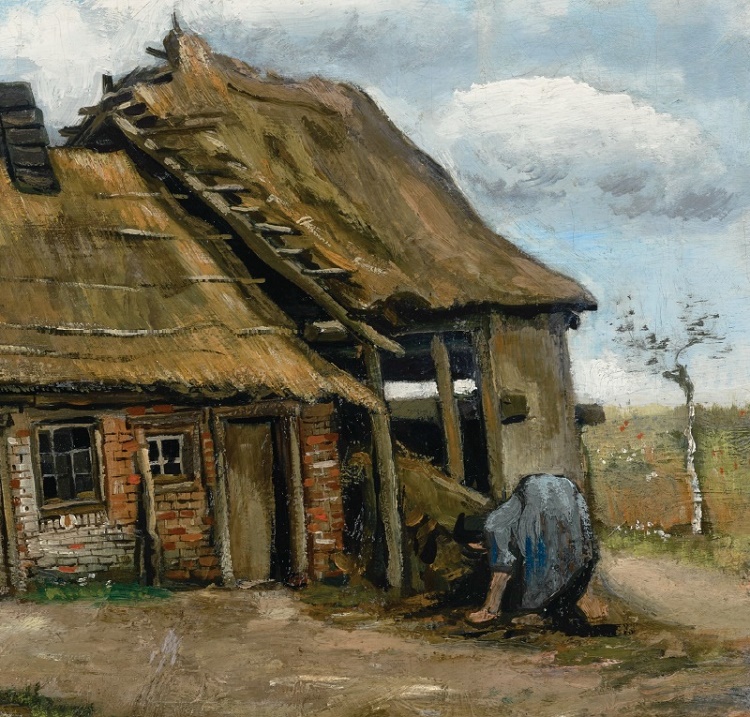 With its famous origins long forgotten, the rural landscape ended up on the block in 1967 when John's son Charles retired and sold the contents of the farm cottage through a local auction house.
How the 1885 Dutch landscape ended up in England in the 1920s remains a mystery, but a series of letters between Van Gogh and his brother Theo offer an intriguing theory.
Experts believe it could be one of two paintings Van Gogh sent to Wilhelmus Leurs, his supplier of paints and frames and colours, to settle his own debts in 1885.
Leurs displayed the works in the window of his art shop in the Hague, and if he succeeded in attracting a buyer, 'Peasant Woman in front of a Farmhouse' could perhaps be the first painting Van Gogh ever sold in his lifetime.
As no records of the painting exist, this tantalizing possibility remains pure speculation. But what is certain is that the painting's incredible journey since then only adds to its value.
"We are delighted to once more bring a Van Gogh painting to TEFAF Maastricht," said Emma Ward, managing director of the Dickinson gallery.
"It is particularly fitting that one of the largest and most important Van Gogh landscapes from the Dutch period, rarely seen in public, and carrying a fascinating English provenance, will be exhibited in the Netherlands by an English gallery."